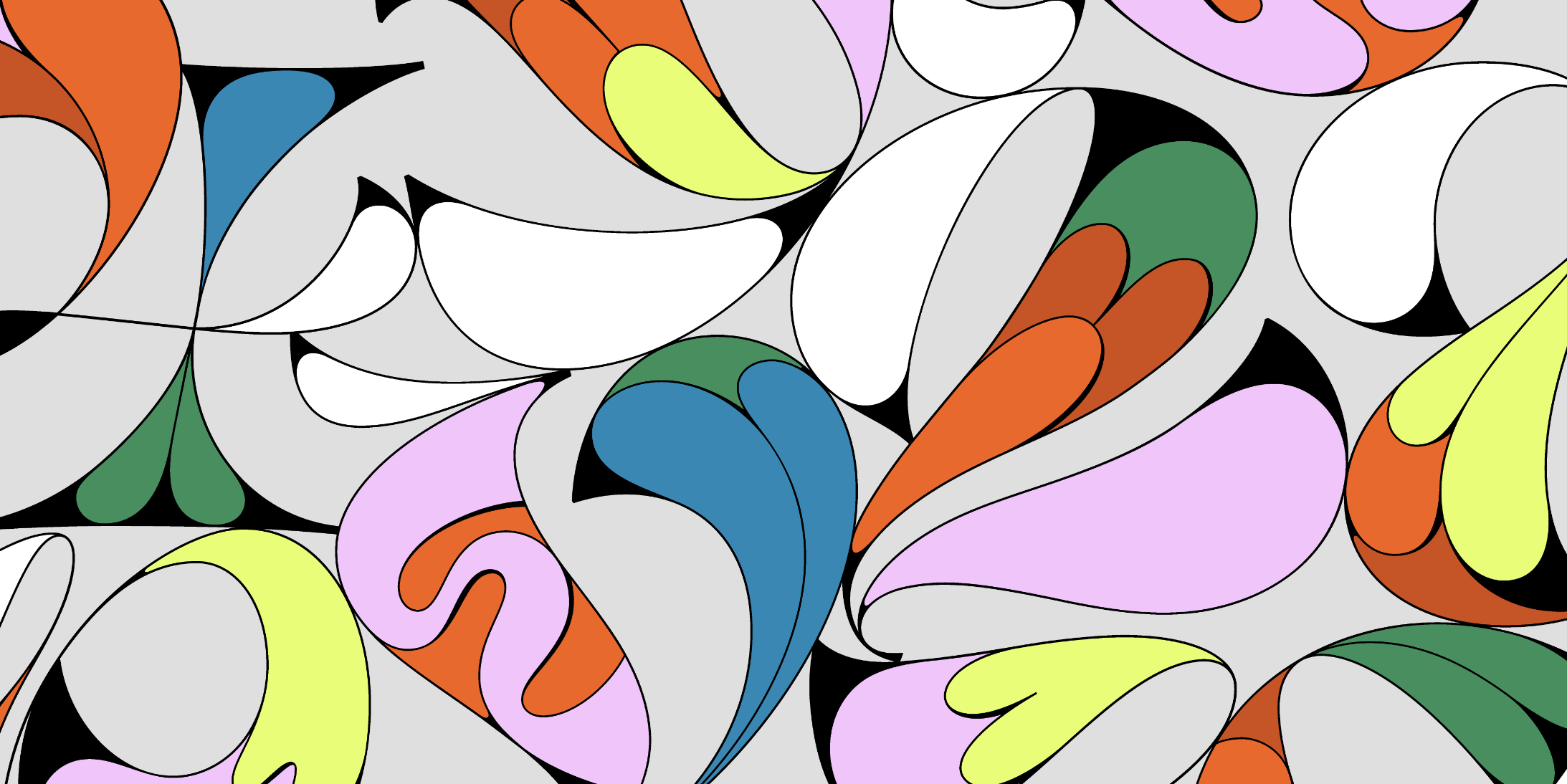 Made to be HUGE! Juma is a brand new display font of colorful, fierceful beauty
Designed by Cyla Costa, the Brazilian award-winning graphic designer and lettering artist, Juma is a type design that pushes the boundaries of the artist's visual language.
A super display color font "made to be used HUGE," Juma's shapes and colors "remind us of natural beauties like tropical birds or a slab of marble, its twists and turns almost hypnotic."
"On the page, Juma can work as a beautifully decorated drop cap, a striking headline, or even in abstract compositions like patterns, but outside the page into the physical world, each individual letter has a sculptural quality to it that invites us to imagine it as an object" reads Naipe Foundry's intro to an already awarded type design — Juma has won the Gold at the Latin American Design Awards 2022 and is the winner at the Communication Arts Typography Annual 2022.
A personal typographic exploration that evolved Juma is a project that brings Costa's unique lettering approach into the limelight. A creative with an impressive and diverse portfolio of collaborations (Google, Penguin Random House, &Walsh to name a few) Costa has been awarded several times by Communication Arts, the Brazilian Graphic Design Biennial, and the Type Directors Club with certificates of Excellence in Typography, for personal and commercial projects.
"My intention and desire are to be an artist with something specific to offer but who can also be versatile enough to explore different fields. Like a master of one and a jack-of-all-trades at the same time" Costa told Communication Arts. "I always bring much of myself to every project. In the end, I think the true style of each artist is something they cannot escape. Within that, my modus operandi is to choose from the spread-out fan that contains all these aspects that makeup who I am."
Passionate about murals, a technique that provides Costa with creative freedom in terms of composition and legibility, and a well-known speaker and lecturer on the power of lettering, the Brazilian artist is an honest believer in the many qualities of typography.
"Type design has changed from something considered nerdy and technical to something you can actually do if you have the dedication to do so. I don't think this moment will last long in the way we see it right now, but, hopefully, it will be constantly changing. We'll always need new letterforms that reflect the communication spirit of our time" she said.
Discover Juma here.
Tags/ typography, type, typeface, type design, mural, artist, type foundry, letterforms, display font, cyla costa, brazil