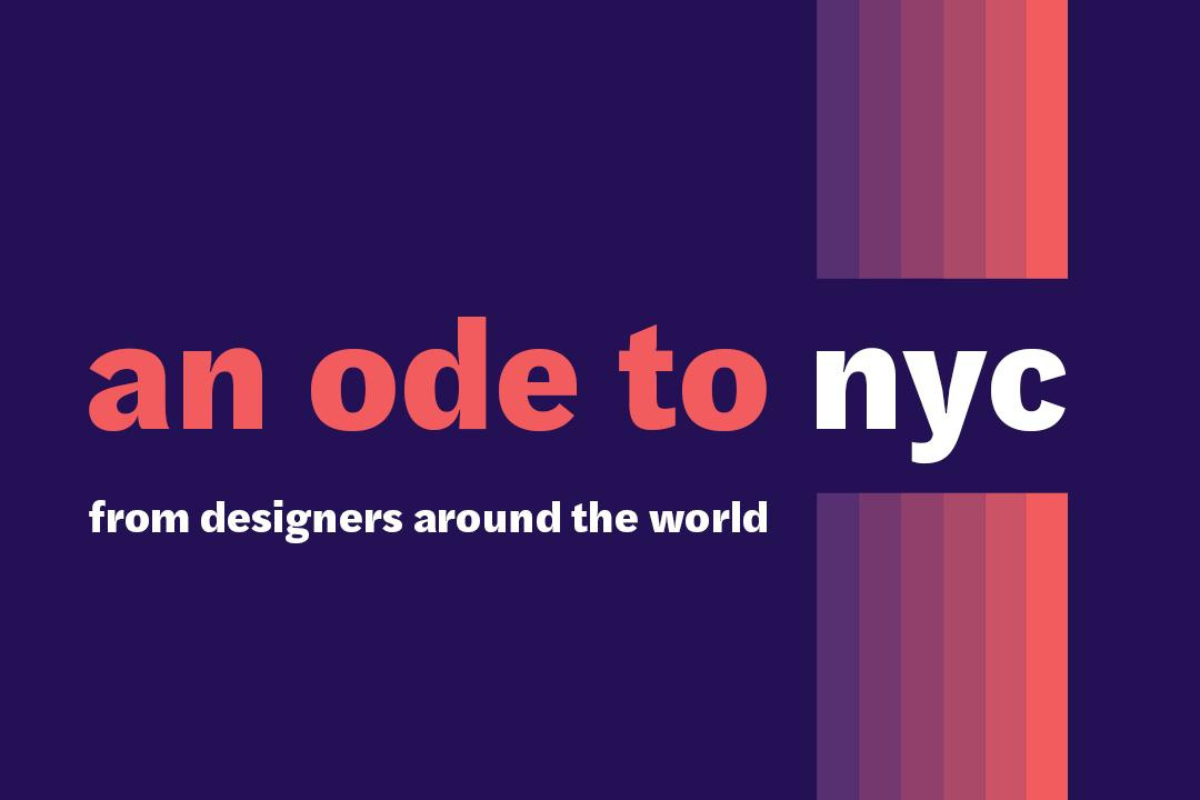 An Ode to NYC: be a design advocate with NYCXDESIGN Ode To NYC poster collection 2022
NYCxDESIGN's city-wide exhibition, An Ode to NYC, returns in December 2022 for its third annual edition to connect people to the heartbeat of New York City's design scene.
"Unified by the overarching theme of hope for a more equitable New York City, this year's collection features powerful expressions of inclusivity, togetherness, and resiliency, in celebration of the city's ever-growing cultural landscape" notes the tam.

For this year's Ode to NYC collection, NYCxDESIGN commissioned 16 dynamic designers who "embody New York City's expansive creative ecosystem to create works that represent their vision for a more equitable city."
A massive invitation to "experience the joy and possibilities of New York City through the eyes of leading designers," this 'An Ode to NYC' poster collection features works by Unity NYC, Pentagram's Eddie Opara, Amber Vittoria, ThoughMatter's Jessie McGuire and more.
Posters from the 2022 collection are exclusively on sale at the Poster House Shop.
Proceeds of poster sales go towards NYCxDESIGN and this year's Ode to NYC charity partner Design Advocates, a peer design nonprofit that works on projects, research, and advocacy to serve the public good.
By purchasing an Ode to NYC poster this holiday season, you are supporting the work of Design Advocates and enabling NYCxDESIGN to create more equitable opportunities in design, provide platforms to promote important work, foster a diverse next generation of designers, and define the future of design locally and internationally.
Throughout the month of December, a series of design showrooms, restaurants, and small creative businesses will showcase the original works for city dwellers to enjoy as they shop, dine, and celebrate design this holiday season. The 2022 poster collection will also be showcased digitally on the expansive screens installed at The Oculus at Westfield World Trade Center and on-board the NYC Ferry fleet.
Explore more here.
Tags/ design, poster design, poster, pentagram, new york city, poster house, eddie opara, nyc x design