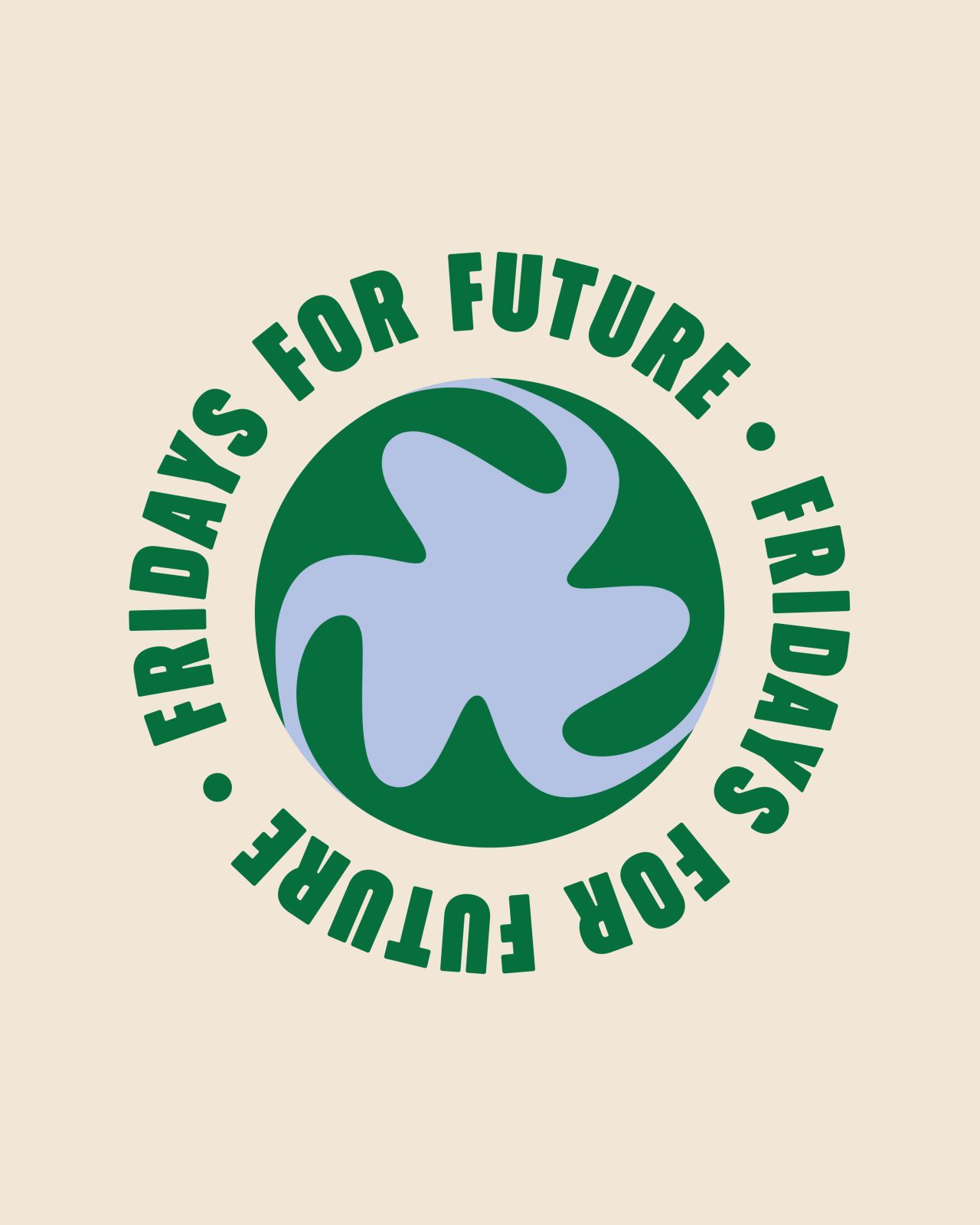 Fridays for Future: Transatlantika's visual identity proposal for Greta Thunberg's global climate strike movement
Fridays For Future is an international, intersectional movement of students striking for the climate.
FFF began in August 2018, after 15-year-old Greta Thunberg sat in front of the Swedish parliament every school day for three weeks to protest against the lack of action on the climate crisis. Since then, millions of people have participated in Fridays For Future strikes around the world.
"Youth come together to protest and demand action from political leaders. Preventing climate change and calling for the fossil fuel industry to transition to renewable energy is their main goal" notes Translantika, the creative studio for brand design and digital solutions cofounded by Philipp Zurmöhle and Johannes Bösser, which endorses the fight against the human-made climate apocalypse with a visual identity proposal.
"We proposed a new logo design and some identity elements for the Fridays for Future initiative. With deep respect and appreciation for their efforts, we would like to donate the design and provide free usage of the logo for the protesters. We believe, that Fridays for Future could increase their memorability with a stronger and more characteristic logo. The shapes in design we came up with are reminiscent of three f's, leaves, waves, helping hands, wind turbines, and generally convey a sense of change" explains the studio.
"As of now Fridays for Future is using an intricate hand-drawn illustration of planet earth as their logo. Transatlantika's newly proposed design aims for a more distinguishing approach that lets the movement be recognized easily. Setting out to design a new logo for Fridays for Future, Transatlantika's objective was to create a positive symbol that is unique, easy to read, and carries a lot of meaning. The result is an abstract depiction of planet earth with three swirling ​/f/ letters. Using the bold typeface Midnight Sans by Colophon, messages can be communicated with a sense of urgency" adds the team.
"Fridays for Future's social media channels have the chance to appeal to people with a stronger identity and headlines can have a bigger impact. The logo shapes can be used to make layouts more exciting while at the same time hinting at the flooding caused by climate change" notes Transatlantika.
As noted this is an unrequested proposal to redesign Fridays for Future's visuals. "Our ambition is to support the cause and donate the designs to the organization and protesters are welcome to use the logo. The design elements can be downloaded here."
Support the project, spread the word, fight for the cause and fight for the future now!
Tags/ visual identity, logo, greta thunberg, climate, climate crisis, transatlantika