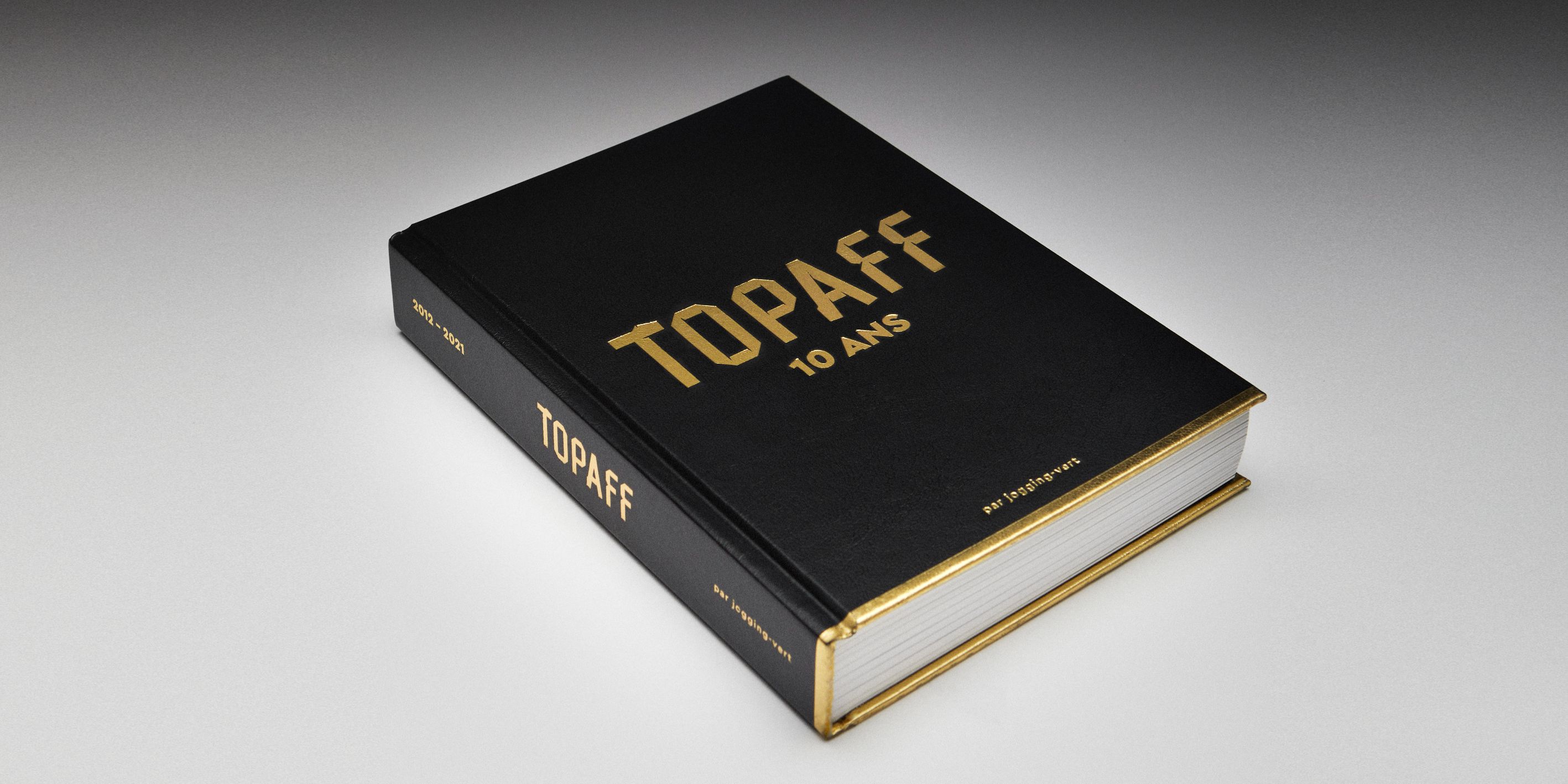 A book, a day: TOPAFF 10 Years
After ten years of promoting music festival posters in France, TOPAFF is celebrating its 10th anniversary with a bang.

On the occasion of this milestone, the team gathered its inspiring music-infused visual archive of posters in a well-executed, hefty publication to shed light on "the illustrators, the graphic artists, the drawers, the painters, the designers, the photographers" and literally all creatives who provided numerous music gatherings with striking visuals in poster format.

The book is an anthology of the 300 most beautiful posters of the decade — "the cream of the crop, our best of" notes the team. After editing 7000 listed posters, TOPAFF delivers a curated collection that consists of roughly 30 posters per year.
Best 100: TOPAFF 2021 reveals the posters that capture France's pumping heartbeat
Aiming to be "a database for artists, professionals, enthusiasts, and a nice graphic review of the decade," the project that premiered back in March 2013 grew into an impressive portfolio of versatile creativity. Eventually, as the body of posters grew over time, TOPAFF's Remi Lemaitre decided to self-publish a celebratory book to preserve highlights of an iconic collection in the physical realm. "We wish to extend the web presence of the listings. To make this collection a hands-on experience. To allow it to exist in time" adds the team of the successfully crowdfunded project.
A project made of passion for visuals that encapsulate senses, the edit is obviously subjective yet it accomplishes the most important thing of all. Through TOPAFF10 years, the works of numerous artists come into the limelight, acknowledging their talent that contributes relentlessly to music festivals.
A publication with a noble task, TOPAFF 10 years is a printed archive of artists and artworks that gain long-overdue recognition. A visual landscape compiled of 300 posters, TOPAFF's collectible edition is available to own here.

Tags/ book, poster, publication, france, music festivals, topaff