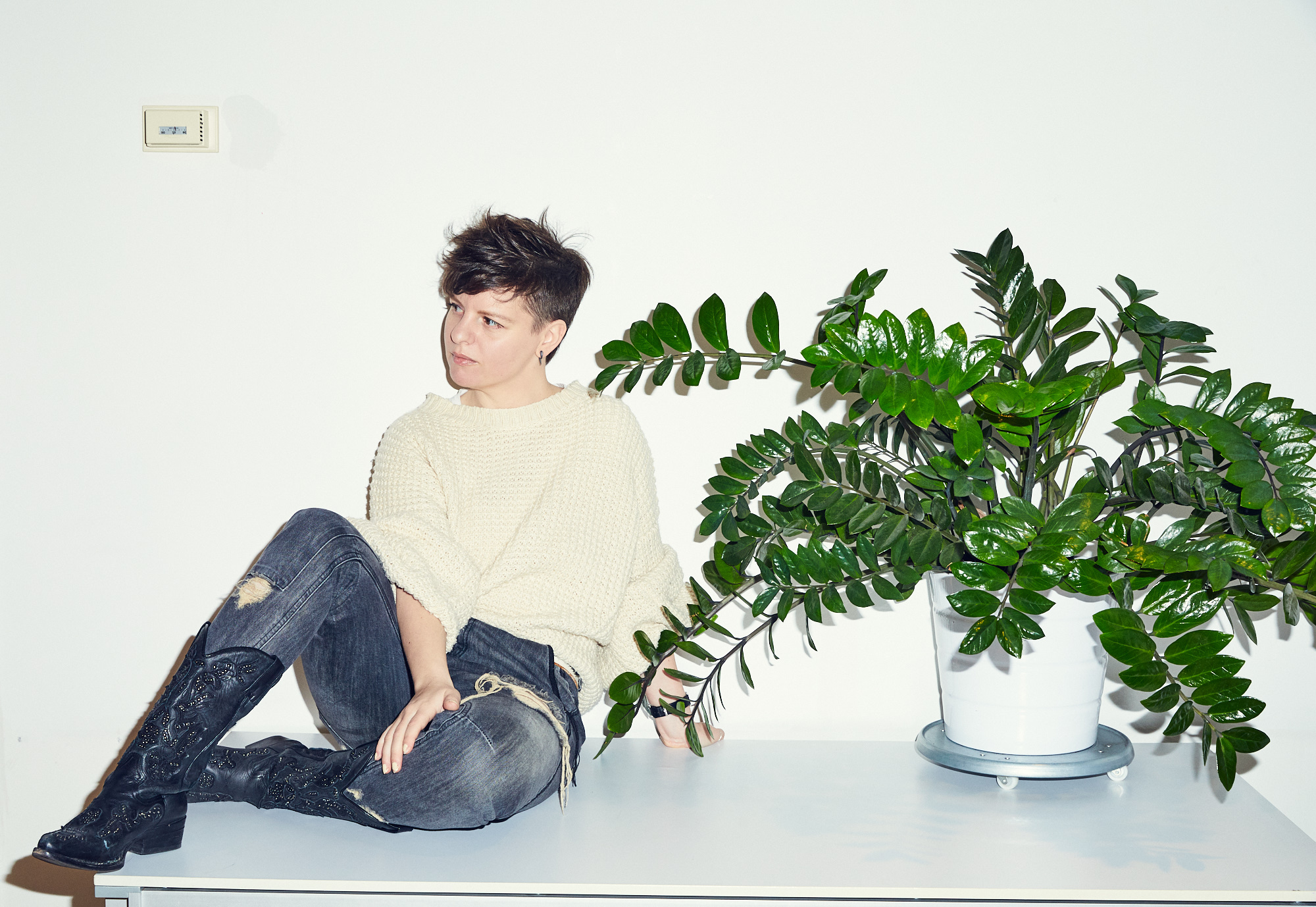 Breaking barriers for a brave new world: Ksenya Samarskaya on Inscript Experimental Type Festival 
Loading into the virtual realm on October the 12th till the 16th, this years's inaugural Inscript Experimental Type Festival aims to break barriers. Bringing into the limelight numerous design practitioners that make, break, morph, code, stretch, and literally breathe life into a usually static medium, the festival kickstarted as a plain idea during a chat between like-minded creatives last spring -it was a tech-infused "What if?" that demanded answers.
Few months later, the Inscript Collective launches a 5-day creative fest at the intersection of typography and technology, unveiling projects and practices created when human artistry and machines work together, putting one another's assets to the test.
Ksenya Samarskaya, a graphic designer, type designer, writer, educator, strategist, and Managing Director for the Type Directors Club will be MC'ing Inscript this week. Samarskaya leads the way to embrace what the future holds during a festival that aims to become an annual creative gathering in search for more.
"Inscript brings together practitioners that are pushing forward the future of type — want to know what we're all going to be doing in a few years? See what's possible? These are the rooms to be in." Samarskaya says to Typeroom.
"We're meant to communicate, and we do so via what our tools allow. For so long, the tool of typography has been our primary method, and it has been constricted. Small, static little metal bits that can get rearranged…" she elaborates, and "interaction follows technology. As these practitioners break, and test, barriers into what our tools allow, entire new worlds open up. By breaking open our concept of typography; by exploring what other overlaps and ways of visually (and sonically!) exist, it trains us to look at the world in new ways" adds Samarskaya, just few hours before welcoming the 30 ​​30+ creatives and 1000 enthusiastic attendees onto the virtual Inscript stage.
Sure to ignite thoughtful ideas and practices where the analog world allies with a rapidly expanding technology that provides numerous trailblazing tools for creation, Inscript encapsulates in five days the many typographic endeavours of Kelli Anderson, Underware Foundry, Tina Touli, Tátil Design, Kiel Mutschelknaus, Yehwan Song, Andreas Gysin, Sanchit Sawaria, Richard The, Vincent Wagner, Vera van de Seyp, Dennis Hoelscher, André Burnier, Talia Cotton, Basile Fournier, Laura Hilbert, Faris Kassim & My Kim Buim, Thomas Wilder, Eino Korkala & Daniel Coull, Tabitha Swanson, Daniel Wenzel, Dev Valladares, Rob Stenson, Anatoly Grashchenko, Yehang Yin, Gianpaolo Tucci and Jen Wong.
Font coding, creative coding, AI, augmented and virtual reality, machine learning, generative art, kinetic typography, the list of practices showcased in Inscript's portfolio of bold experimentations and their respective creators is expanding.
With the support of ATypI, Contemporary Type, TDC, TYPE01, Pangram Pangram® Foundry, and Typeroom, Inscript promises to be a virtual experience into the outer limits of creativity via type.
Humans and machines aligned, register for Inscript's premiering event. FYI, ticket holders will have the option to watch and rewatch each one of the presentations, revisiting what typography and the art of the message holds beyond.
Inscript is on here.
Tags/ typography, ksenya samarskaya, experimental type, inscript, generative