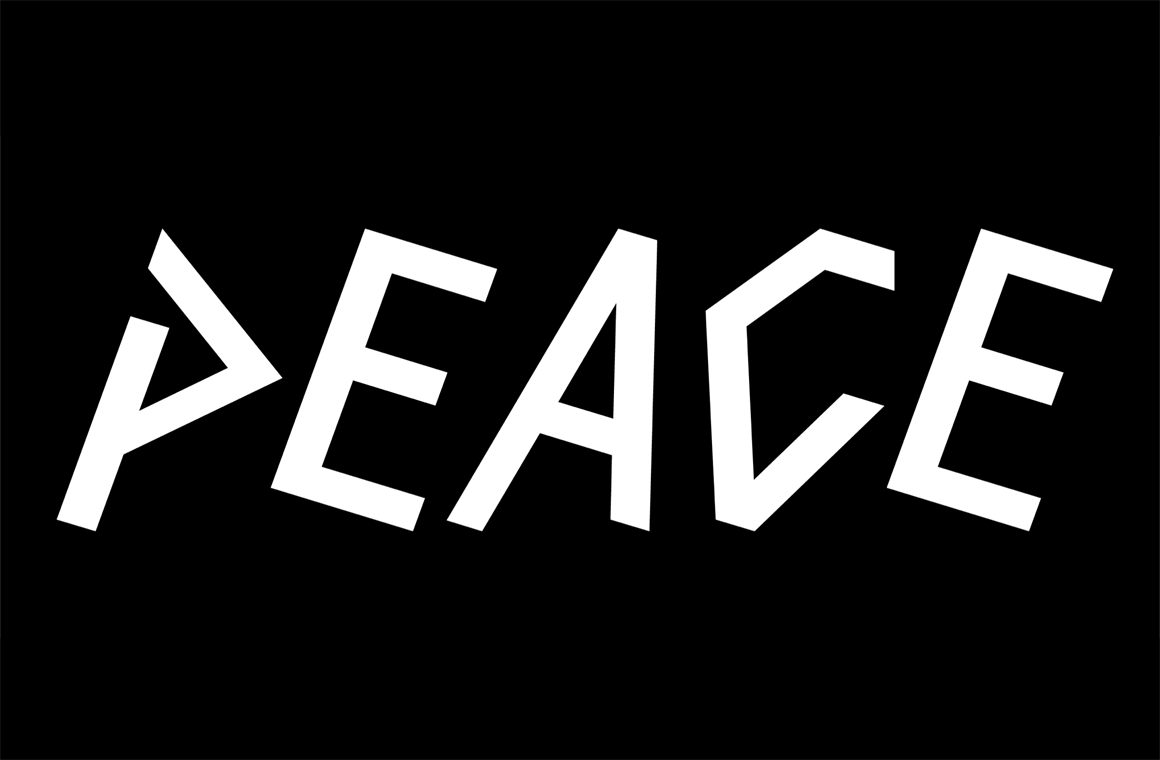 Ara Oms: an anti-war geometric script typeface to support Ukrainian refugees
Can type design turn into direct humanitarian action? Absolutely so, argues the Ara Oms project.
"The geometric script typeface is available for proof of donation to an initiative helping Ukrainian refugees in Georgia. The designer chose to remain anonymous, leaving all the spotlight on the product itself" explains the team.
"Ara Oms is an exercise in cursive letterforms done with sticky tape and scissors. Frank and firm by its nature, it is by no means dull or primitive—with its clever structures (note the closed-aperture s and g) and punkish punctuation marks. The font works equally well in mixed and uppercase, sounds loud and catchy in large-size display settings and reads surprisingly well in smaller ones."
The typeface supports most European languages, Georgian and basic Cyrillic, including Ukrainian and Belarusian.
Type to the rescue: Yoko Ono, Matt Willey, type.today against the war
Meaning 'No War' in Georgian, Ara Oms is available exclusively to sponsors of Choose to Help, Emigration for action, Motsakhleba Foundation, or Volunteers Tbilisi.
To join the typographic call for help and get a download link for Ara Oms, "one has to send a proof of donation." The sponsor's personal data need not be disclosed, any amount of donation is eligible for the download—although, a substantial donation is expected if the font is to be used in a large project.
More info (incl. specimen and the list of supported languages) is on the Ara Oms microsite.