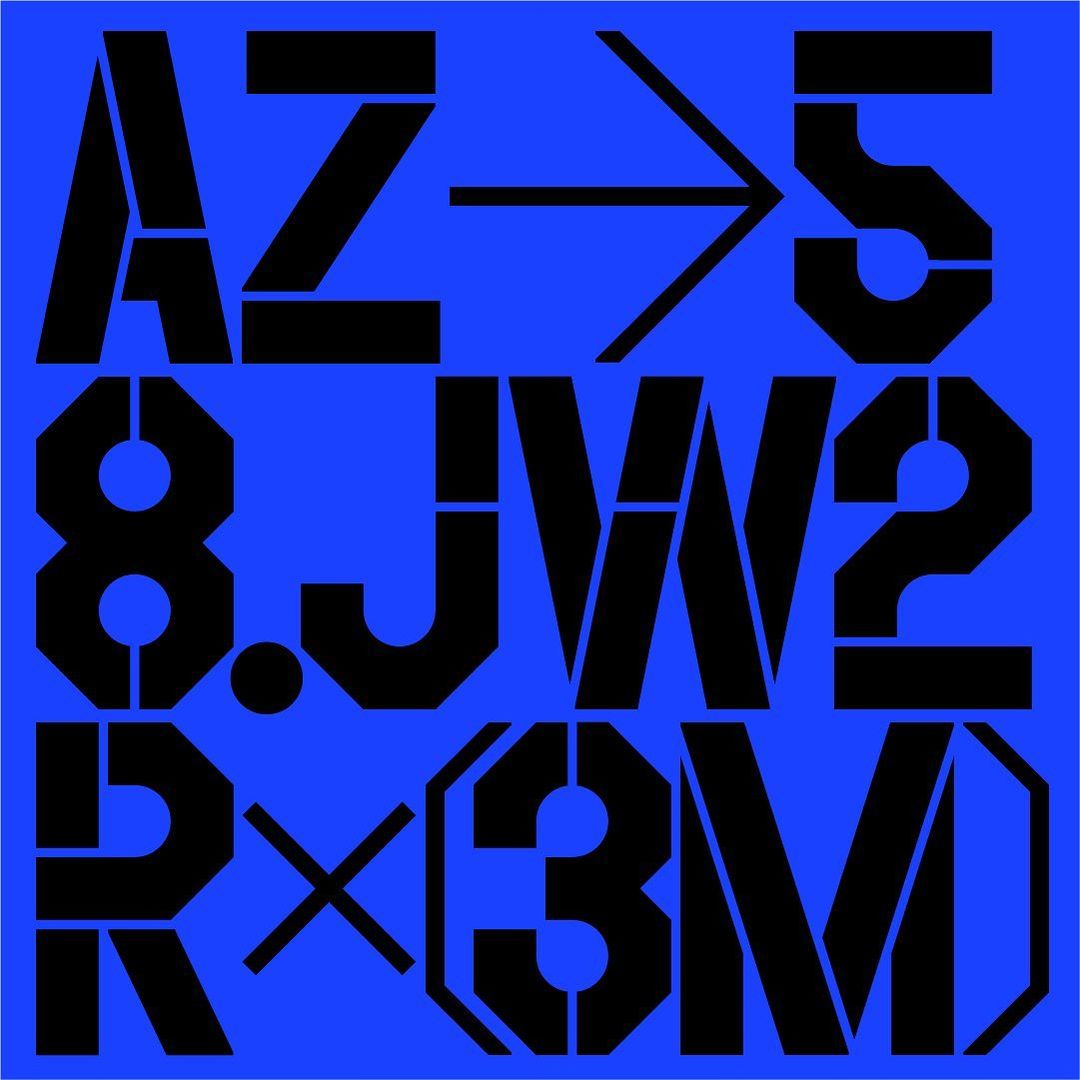 Formula Type X AGI Open 2022: AGI Stencil is a bespoke display typeface for a big return 
After a two-year absence, the AGI Congress and Open is back and this time the gathering of creatives is to be held in Trieste, Italy.
An invitation to graphic designers and creatives around the globe, AGI Open 2022 is organized by Thomas Kronbichler and Martin Kerschbaumer (Studio Mut), together with the AGI Italy team: Silvana Amato, Piero Di Biase and Alberto Moreu, headed by AGI Italy president Paolo Tassinari.
Ever since 2010, under the presidency of Paula Scher, AGI Open has run concurrently with the Congress in Paris, Seoul, Biel/Bienne, São Paulo, London, Hong Kong, Barcelona, Mexico City and Rotterdam.
The not-for-profit event, AGI Open 2022 is scheduled for two days in September with prominent and well-established creatives sharing their insights and knowledge as keynote speakers for an event that aims to inspire.
From Foreign Policy Singapore's Yah-Leng Yu to Astrid Stavro, Studio Dumbars's Liza Enebeis and Pentagram NYC's Paula Scher, AGI Open 2022 sounds more than promising.
Featuring a line of Italian creatives that push the envelope aka Alberto Moreu, Armando Milani, La Tigre, Leonardo Sonnoli, Mauro Bubbico, Paolo Tassinari, Piero Di Biase, Silvana Amato and Studio Mut this is a must-attend design event to kick off the post-holidays blues.
To compliment the return of AGI Open in their home country Formula Type aka the contemporary and independent digital type foundry founded by Di Biase and Moreu, contributed to the event with a bespoke display typeface inspired by the imagery of port stencil signage, enter AGI Stencil.
AGI Open 2022 will be held in Trieste, Italy on 20 & 22 September.
Pre-register here.
Tags/ typography, typeface, stencil, pentagram, type foundry, italy, paula scher, bespoke, studio dumbar, agi, display, liza enebeis, agi open, formula type