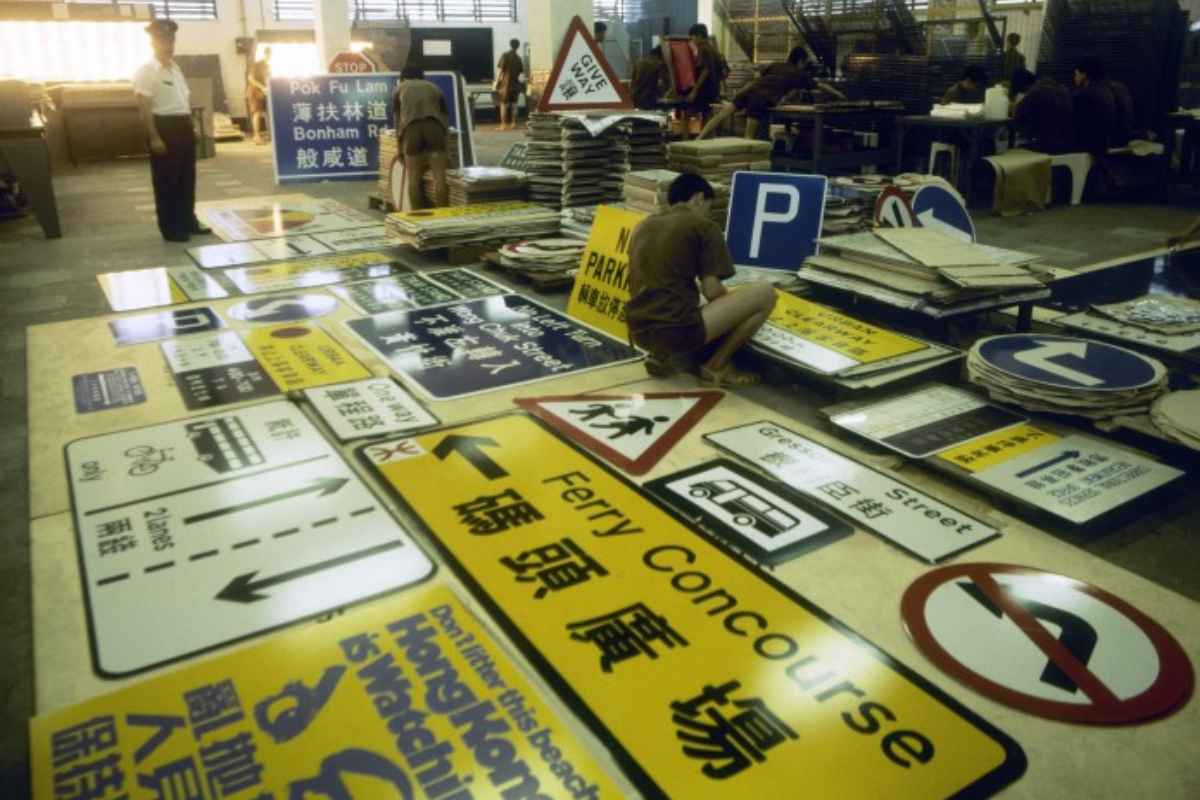 Prison Gothic Revival Programme: saving Hong Kong's disappearing font from oblivion 
From the 1970s until May 1997, Hong Kong's road signs have all been handmade by prisoners set in a unique and distinct Chinese typeface aka Prison Gothic.
Manufactured by persons in custody, the carved by hand text on the road signs that once ruled the streets of the city goes extinct but the Road Research Society, the small group of volunteers that documents Prison Gothic before it disappears from the streets and roads of Hong Kong, aims to preserve it in digital format for the ages to come through its Prison Gothic Revival Programme.
The team digitise the Chinese characters on the road signs manufactured before 1997, a year when the official use of the font was discontinued to be replaced by digital fonts on the new signs.
"We started by photographing the remaining older road signs. According to our research, there are only about 500 remaining Prison Gothic road signs" explains the team. "After the Prison Gothic road signs were found and photographs were taken, the shapes of the captured glyphs are traced and imported into the type design software. The Glyphs program was used for encoding and fine-tuning of the characters, as well as alternative, extended glyphs provided with the default character set."
"Since the computerization of general publishing and the introduction of Chinese computer operating systems in the 1990s, people started to use new forms of writing based on the standard typefaces provided by operating systems. Therefore, the traditional characters are left forgotten; some people even think they are wrong!"
"These letters are produced through their hard work and care of the prisoners. Collecting these letters isn't simply about making a typeface or taking a photo, but rather about collecting local culture. […] Through the history of these road sign letterforms, I've become reacquainted with old Hong Kong" notes Gary Yau, co-founder, and president of the Road Research Society.
Now, after 5 years of development, the Prison Gothic digital font and its 8,000 characters are ready for crowdfunding.
Read Chris Gaul's insightful Medium piece on this ongoing campaign to preserve Hong Kong's history carved in letters her.
Support the campaign on Indiegogo to save Hong Kong's once handmade road signs font from oblivion here.
Tags/ typography, typeface, font, script, gothic, chinese, hong kong, chinese characters, glyph, variable, handmade