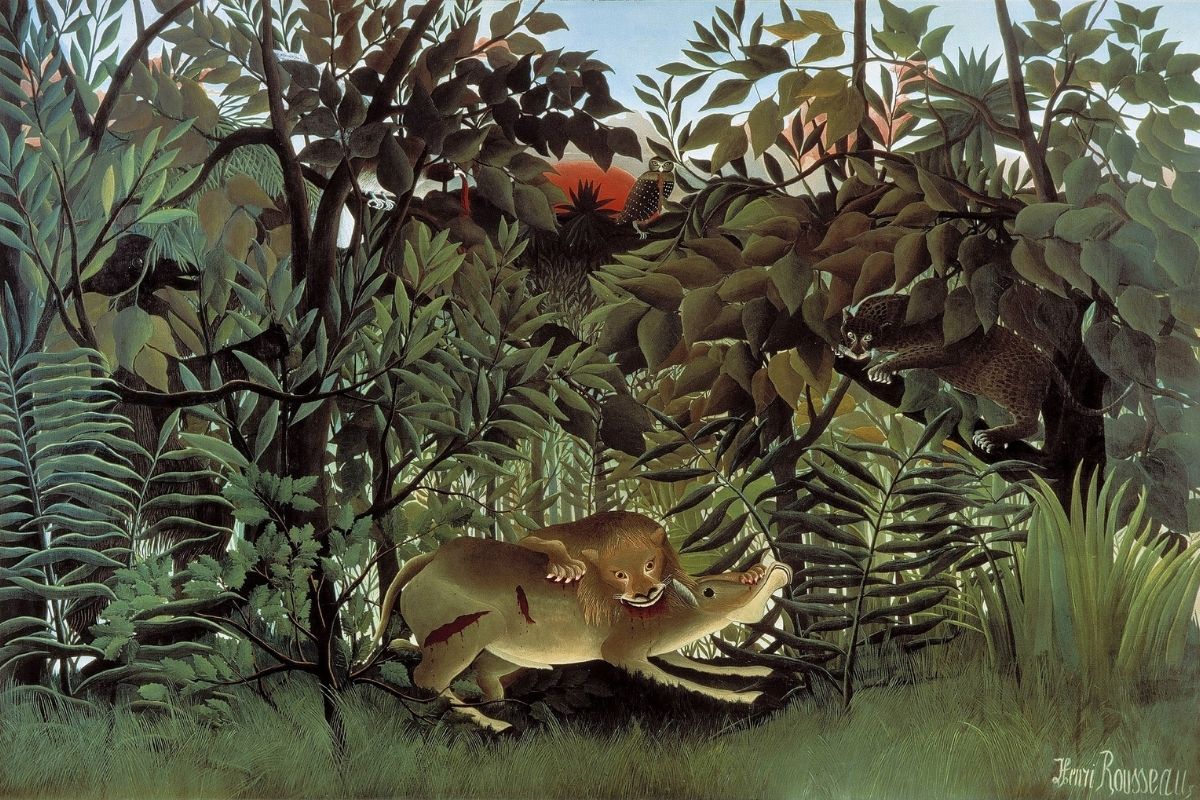 It's a jungle out there! Danielle Pender's guide to avoid the toxicity of the creative industry is a must read
Design is a problem solver, not just creating beautiful works of graphic art. Design is not a beauty pageant and unpaid creative pitches that are intended to "give clients an understanding of the creative capacity" of an agency or a freelancer are not an inevitable or necessary part of the design process, they are a counter-productive, resource-hungry and costly product of a bygone era.
As good design takes time, understanding and plenty of communication and feedback, the creative professionals struggle to cope with the demands of a toxic business culture that leads to burnout or worse because some clients just DON'T GET IT.
Last year 47.4 million Americans resigned from their jobs last year—with another 52% eyeballing the exit reports Fast Company and "toxic culture is the top predictor of voluntary turnover. In fact, when compared with salary, toxic cultures are 10.4 times more likely to push an employee out the door, according to the MIT Sloan Management Review."
Brilliantly illustrated and authored by Danielle Pender aka the founder & editor of Riposte Magazine, "Client Red Flags: how to spot the warning signs of a toxic creative relationship" is a brilliant must-read guide to those warning signs one should be cautious of published on It's Nice That. From unpaid pitches to ghosting and money, the author of Watching Women and Girls shares a walkthrough to avoid burnout and more.
"Money is a fraught area where red flags appear more often than an 18-hole golf course at Mar A Lago" writes Pender. "Across each stage, from negotiating fees and budgets to the money finally hitting your account, the terrain is rocky. Some of the big hitter money red flags include the now iconic, 'There's no budget for this, but a lot of people will see it' – a 2022 revamp on the very tired, 'you'll get lots of exposure.' Or there's the other stone-cold classic, 'the budget has been cut, but the ambition for the project remains the same.' The message is different, but the meaning is the same; you're about to get financially shafted. A round-up of the other financial red flags includes: payment terms that are anything longer than 30 days. RED FLAG. Clients who don't pay 50 per cent of production ahead of a job. RED FLAG. Trying to save on budget by not hiring a full team such as a stylist, set designer, or hand model because Mary in accounts has 'lovely hands'. RED FLAG."
"Another more low-key but equally tedious red flag involves filling out an insane amount of paperwork just to be processed on the client's payment system. This always raises alarms as it means multiple departments are involved, and the chances of your details remaining incomplete on the system are very high. I'd highly recommend following up with all parties and asking for confirmation that you're fully uploaded onto their payment system as soon as possible."
"Lastly, anyone who sends out a brief or project outline including deadlines and next steps without mentioning fees or budget immediately raises a red flag in my mind. This usually means they're going to circle back to the first point in this section – that there's no budget."
Pender is a writer, editor, and creative consultant based in London. Alongside the Riposte editorial platform, Pender runs Riposte Studio, where she works with brands such as adidas, Uniqlo, Ace & Tate, Toast, Nike and COS overseeing editorial content, event curation/production, creative direction, and PR on each brand collaboration. Her debut collection of short stories, Watching Women & Girls, is out now published by 4th Estate and she is "always open to freelance opportunities."
"Clients aren't the enemy" but… Read the rest of the guide here.
Tags/ graphic design, riposte, danielle pender, its nice that, creative industry, burnout