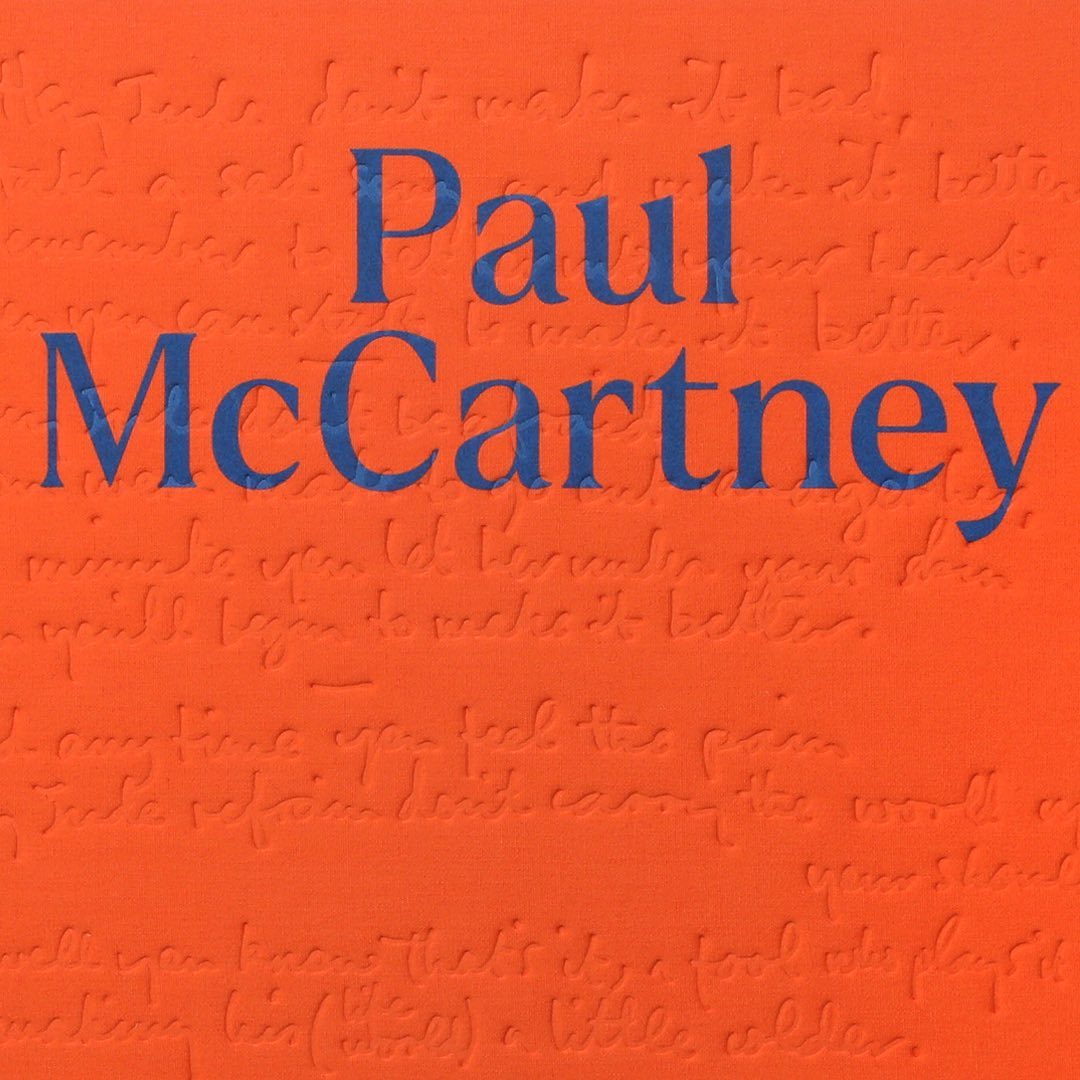 A book, a day: The Lyrics of Paul McCartney designed by Triboro
Designed by Triboro, the multi-awarded "The Lyrics" publication by Liveright Books/W W Norton & Company trace the origins of 154 of Paul McCartney's most celebrated songs.
"The Lyrics is a work of unparalleled candor and beauty" notes the team. "The publication is a two-volume boxed set designed throughout. Our brief was to design a slipcase for both volumes, book jackets, book boards, and full interior spreads for two separate print editions: The first: a widely available standard edition. The second: a premium signed limited edition. The interiors would be the same, but the exterior designs needed to stand out from each other with two uniquely powerful designs."
"The standard edition aimed to separate itself in the traditional bookselling marketplace, while the limited edition needed to feel like an unparalleled publication with museum quality attention to detail as there were only 150 of these printed and signed for the US market, and 150 for the UK market. We set out to create a confident, elegant, lively package that honored the bold nature of McCartney's monumental influence in our culture. In both editions of the book, we used eye-catching colors, custom-designed typography, handwriting from Paul's personal notebooks, and rich production finishes to achieve the look."
"We wanted the experience of looking at this package to feel like you were getting deeper into Paul's mind as you peeled off the layers from the clean typographic exterior to the grungy raw book boards. The spreads ensure legibility while infusing you with energy and excitement. Each song is beautifully set like poetry and complimented by a wide array of photographs and text paced out to imbue the rhythm to a story that is like no other."
Set in the bespoke serif typeface Rigby designed by Omnibus -a custom-designed font for use in this book only- "the idea was to give readers the feeling that they were getting deeper into McCartney's mind, peeling back the layers from the clean typographic exterior to the grungy raw book boards, before reaching the energetic, handsome interior."
Awarded by TDC68, The One Show, Creative Review Annual Awards, ADC Annual Awards, D&AD Awards and the British Book Awards 2022 aka the Nibbies, the book that "came about through conversations with Irish poet Paul Muldoon – 50 hours of them over the course of five years – and is supplemented by memorabilia from the million-plus items in the musician's archive, including photos, posters, paintings, jottings and letters" encapsulates McCartney's spirit in print in more than 900 pages.
Designed by Brooklyn-based design studio Triboro aka David Heasty and Stefanie Weigler, with Steve Attardo as its exterior art director and Anna Ofer as its interior art director the publication is the ideal item to celebrate McCartney's 80th birthday.
Grab your copy here.
Tags/ book, publication, custom typeface, creative review, tdc, bespoke, the one show awards, paul mccartney, triboro