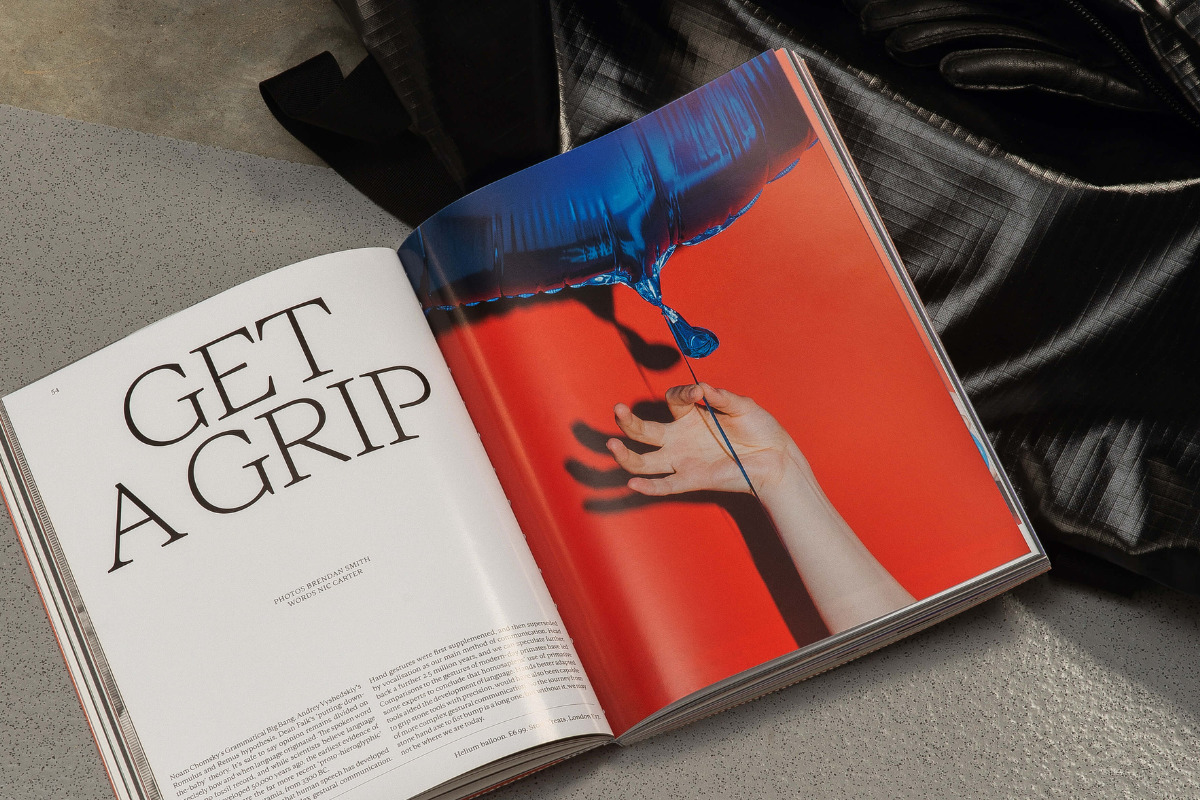 Sociotype Journal: this TDC awarded magazine is literally a type specimen
We love type specimens, we love typography, we love type design -all of the above are elemental to Typeroom's genome, after all this very blog expands the digital realm of Parachute, a multi-awarded type foundry based in Greece.
Therefore, Sociotype Journal is a project that captured our attention. "Sociotype Journal is a new platform for thoughts on culture and society, which also happens to be a type specimen" note the project's creators aka Socio.
The hybrid publication that serves both as a 200+ pages magazine and type specimen is the brainchild of the London-based design studio to promote its new design-led type foundry aka Sociotype.
Set in a single typeface -in this case the studio's serif superfamily Gestura- Sociotype Journal works as a true demo of the design in use and expands the typeface's concept into unknown territory.
"Appropriately enough, our theme is 'The Gesture,' notes the studio that invites the reader to investigate raised fists, flicked Vs and power grips, VR mitts and cable knits with NASA, secret signs of the Illuminati, street gangs and flight attendants, sign language poetry, greasy fingers, strap hangers, and discover the meaning of the word "thist."
Sociotype Journal's Issue #1 features ten essays, seven image-led articles, and a twenty-eight-page technical type specimen.
Ten per cent of the profits from this issue will go to The Black Curriculum, a social enterprise dedicated to addressing the lack of Black British history in the UK Curriculum.
The project is a winner of The Type Director's Club's TDC68 "Certificate of Typographic Excellence" in the category of Editorial in 2022.
Tags/ typography, type design, magazine, type foundry, editorial design, tdc, type specimen, sociotype