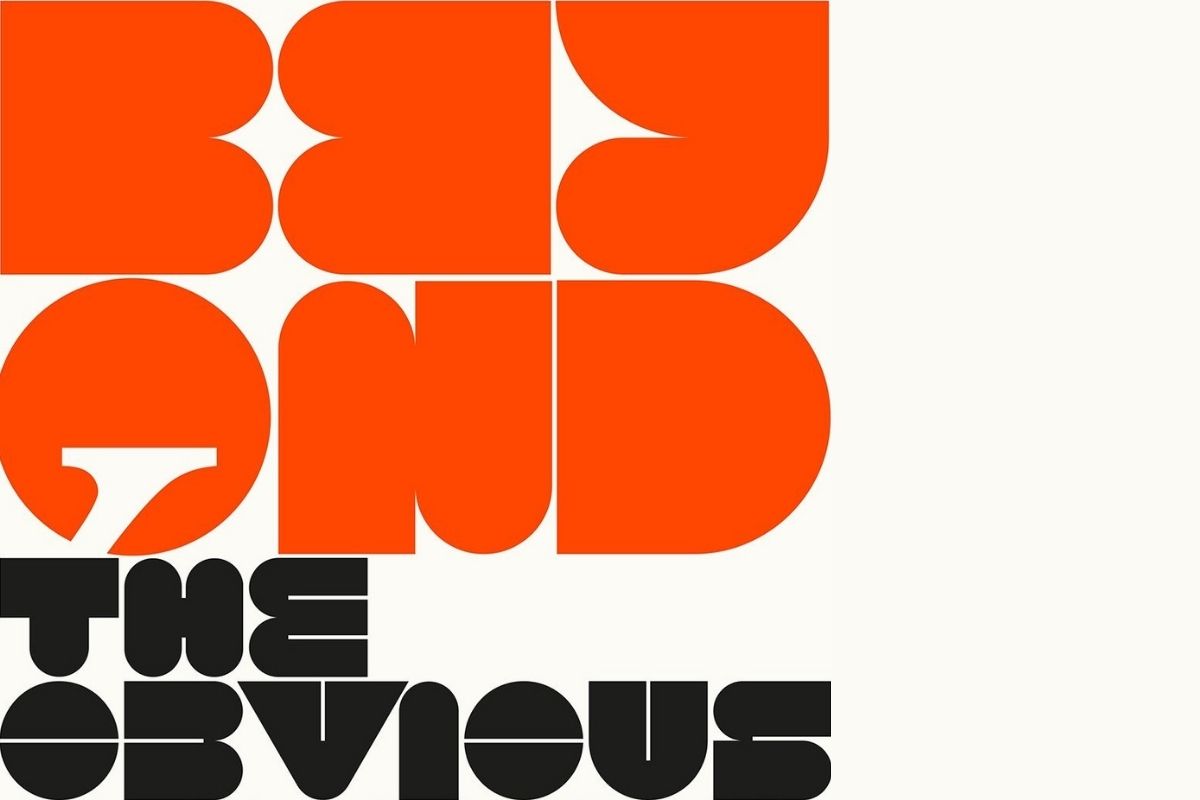 ICTVC 2022: Beyond The Obvious with Neville Brody, Gerry Leonidas, ECAL & more 
20 years since it was first launched, the International Conference on Typography & Visual Communication (ICTVC) aims to search for answers in the field of visual communication and type design from 5 to 9 July 2022 in Thessaloniki, Greece.
With more than 130 speakers, a scientific event on print media, round table discussions, workshops, exhibitions, and events this year's 8th ICTVC conf addresses the many challenges the design industry faces nowadays.
"It is obvious that the pandemic affects our daily lives and the way we operate as educators, students, or practitioners in the fields of typography and visual communication. The aim of the conference is to 'see' beyond the obvious, discussing examples from the past, deepening into the present, and raising important issues for the future in the areas of history, theory and practice" notes ICTVC's organiser, professor of typography & graphic communication at the University of Nicosia, Cyprus, and director of ISTVC, Klimis Mastoridis.
"Among the plans of the Organising Committee of the 2022 ICTVC is to have a special section on education, the challenges and opportunities in turbulent and uncertain times like these" he adds.
Since its inception in 2002, ICTVC has been established as one of the most prominent international events in its field. In this continuous effort to support and enhance open, meaningful dialogues on the state of typography and type design industry, the conference attracts speakers and delegates on an international scale, and from a wide range of disciplines related to typography and design.
And it is this high quality of presentations that have become a hallmark element of the conference.
During this year's conference Thomas Phinney, Akiem Helmling, Dr. Jo De Baerdemaeker, Jeff Pulaski, Richard Kegler, Andreu Balius, Prof. Dr. Ann Bessemans, Petr van Blokland, Georgios Matthiopoulos, David Březina, Matthieu Cortat-Roller, Maria Nicholas, Craig Eliason, Mary Dyson, Professor Leila M. Hernández, John Hudson, Janneke Janssen, Irene Vlachou, Alexandra Korolkova, Gerry Leonidas, Vangelis Liakos, Michele Patanè, Dilek Nur Polat Ünsür, Walda Verbaenen, Rosalie Wagner, Filip Paldia, Viktor Koen and more experts, aim to bring into the limelight their insights on this ever-changing path of creativity that speaks with letters.
From letterpress in the 21st century to politics and a designer's ethos or neutrality in terms of type design, "ICTVC's thematic areas are formulated in response to the sociopolitical, economic and cultural environment" notes Mastoridis.
A highlight is a keynote ending speech of designer and scholar Neville Brody. The multi-awarded and arguably one of the most celebrated graphic designers of his generation, Brody is a leading typographer and internationally recognised art director and brand strategist.
A Professor of Communication at the Royal College of Art and the founder of design agency Brody Associates, Brody has established his reputation as creative director of the 1980s FACE magazine, subsequently working with record labels, magazines and a range of international clients including Apple, Channel 4, Samsung, and the England football team.
ICTVC is an initiative of the Institute for the Study of Typography & Visual Communication, the independent nonprofit research body, specialising in scientific research, study and documentation of the diverse issues related to typography and visual communication.
More info and registration fees for this year's ICTVC conference here.
Tags/ typography, conference, graphic design, type design, letterpress