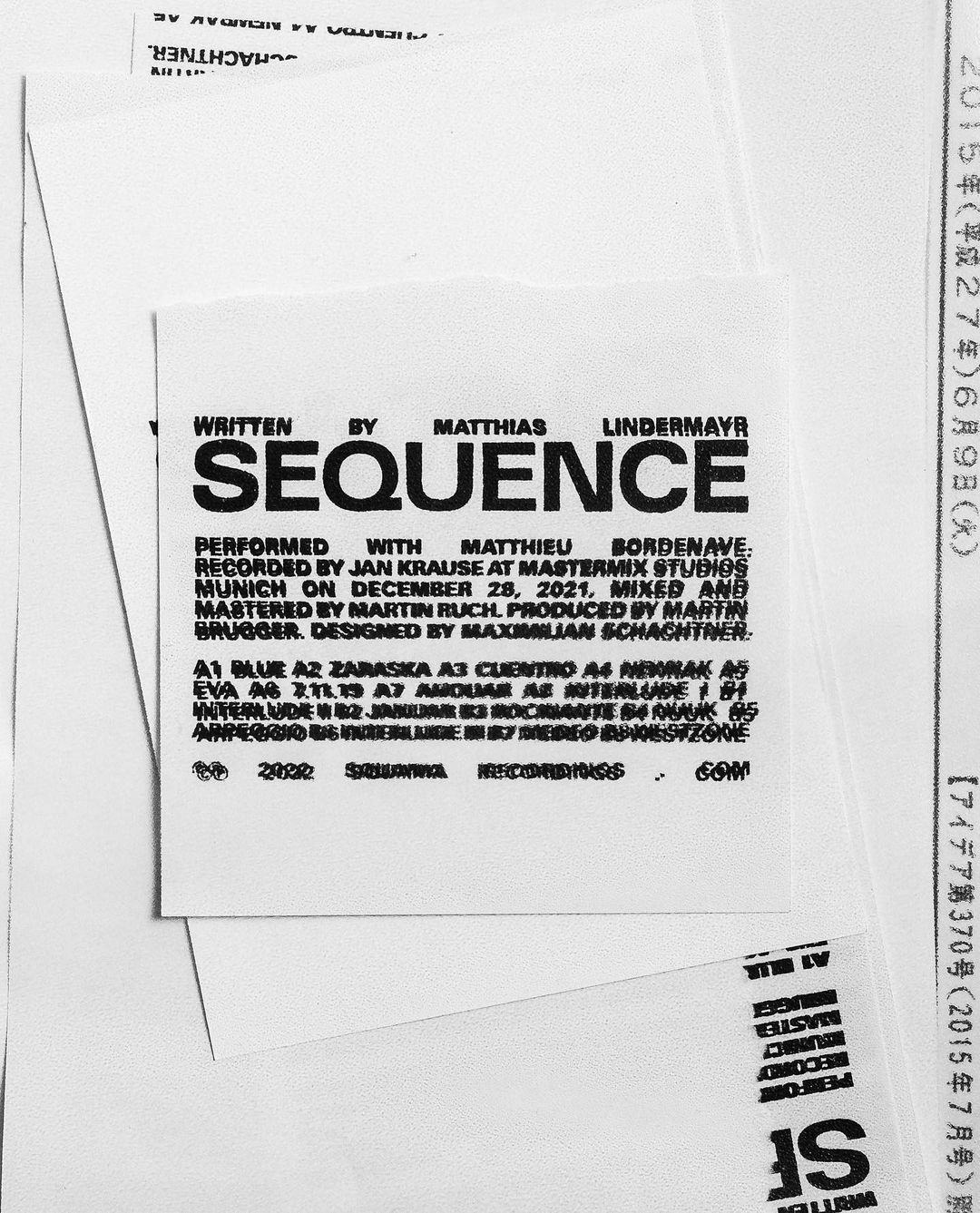 Jazz it up with Squama records eclectic & non-conformist visuals or sounds 
Founded in 2019, Squama is a Munich-based record label with a focus on contemporary forms of jazz accompanied by a rather distinct visual language.
Cofounded by Martin Brugger, producer and bass player for the modern jazz quintet Fazer, and Max Schachtner, head of design and founder of the respected design consultancy Daily Dialogue the label "merges a high-quality approach in both music production and visual communication."
Together, the two utilize their respective talents to operate Squama Recordings, a synergy that wants to disrupt. SQM's unique approach across the label's audio and visual products pushes the envelope with non-conformist aesthetics.
Always looking for new artists to add to its roster, SQM does sound and look different, with artworks that are definitionally idiosyncratic, maybe a little peculiar, yet always compelling.
"Whatever we do, it always starts with defining an underlying idea or concept. Once we agree on a direction, it's then a process of exploration and searching what would fit with the people behind the music" Schachtner told Objects & Sounds. Enter the artwork of Triptych.
"The artist Matthias Lindermayr is really into conscious eating and living. I've also always wanted to work with close-up food shots to create abstract imagery, so we came up with the ramen soup idea for the artwork of Triptych. Matthias cooked the soup, Lion shot parts of the video, and I took the pictures. From there, it opened up a lot of other possibilities. The handwriting on the artwork is done by a sushi chef from this tiny restaurant in Munich. They have these handwritten flyers on the walls, so it was really nice to get him to write the title for the record. These are probably details people don't care about too much, but we love to see how far we can stretch an idea" he added.
"What we really ask from the artists is trust in what we're coming up with. The more records we've done and the more things people have seen, the more trust we get. I realize that with Daily Dialogue, as well. The more of a solid body of work you have, the more people trust you and they know they will need to trust you. Even if they are not convinced in the first place, I want them to know they can be sure that they will be happy with the result in the end. It's very important for us that we create something that fits with the artist and the label. That's why I also think it's important that artists really know what they do and know what they stand for. Sometimes we get demos where we feel like the artists don't know what we're doing with Squama at all. It's important for us that we have a common vision."
Discover more eclectic SQM's sights and sounds that go far beyond the obvious here.
Tags/ artwork, jazz, record label, cover album, daily dialogue, max schachtner