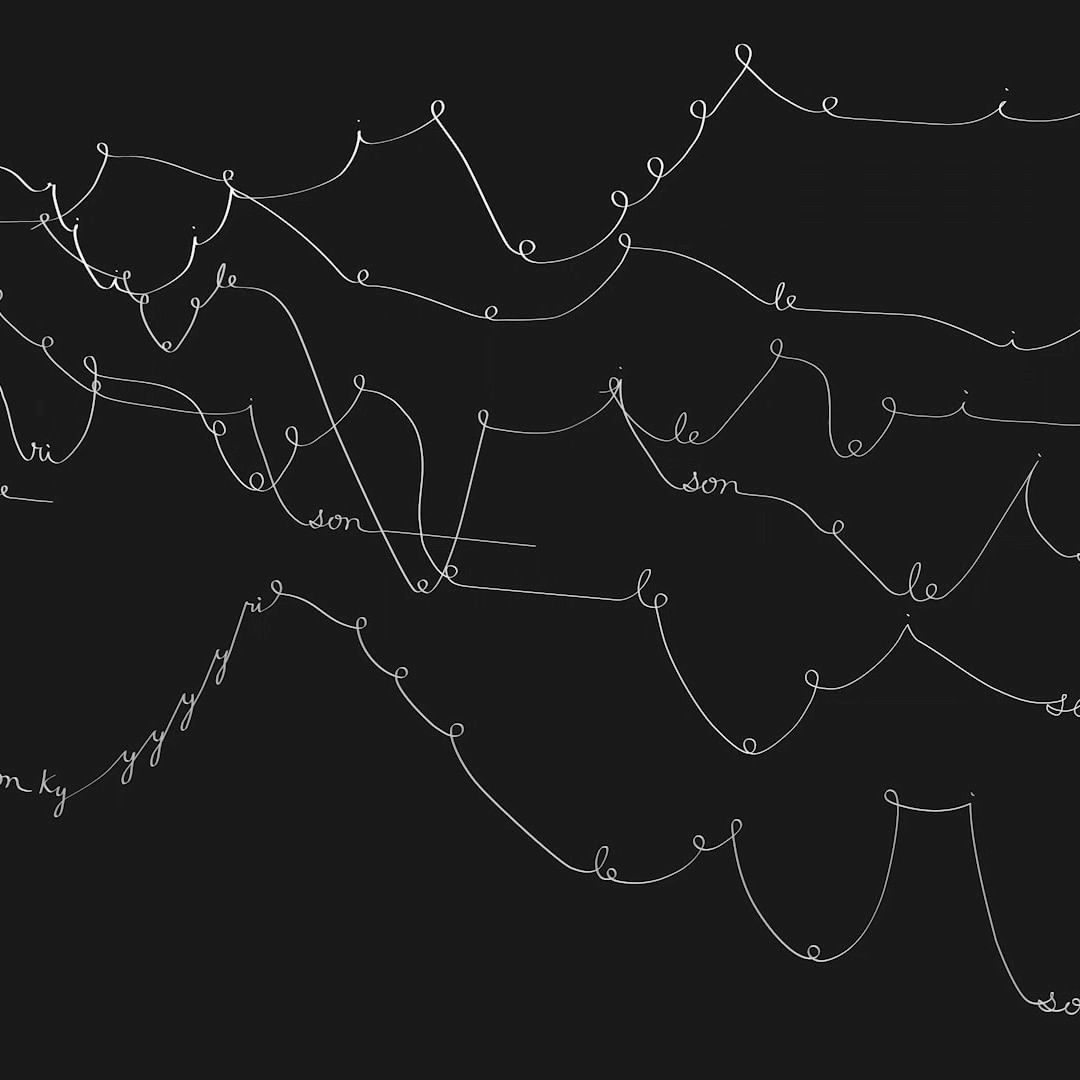 Tokyo TDC Awards 2022: the winners & an exhibition not to be missed
This year's Tokyo TDC Annual Awards 2022 -the international graphic design competition focusing on the visual representation of written language through type design and typography-, attracted a total of 3,644 entries at this year's annual competition.
1,788 creatives from Japan and 1,856 from overseas submitted their work claiming the TDC Tokyo Grand Prize trophy.Following rigorous screening by the 35-member selection committee, 514 works were chosen for inclusion in the design yearbook to be published this fall, including 11 prize-winners and 77 nominees.
TDCDAY 2020: Madoka Nishi awards Marlet AntiManifesto at Tokyo TDC
Following are the winners -as noted "all awards are equal in grades except the Grand Prize".
Tokyo TDC Annual Awards 2022, All the winners
Grand Prize: Keita Onishi for "Requiem by Manuel Cardoso."
The video created for for Japanese TV Station NHK's Masterpiece Album + (Plus) was aired in March 2021.
"This video was made for the NHK program, 'Meikyoku Album + (plus),' showcasing works that visualize masterpieces of classical music, made by various visual creators. For my own visualization, I chose Requiem, a piece for an unaccompanied chorus by 16th century composer Manuel Cardoso" notes Onishi.
"It is a 'polyphonic' composition of multiple melodies that consist of notes of varying pitch and length. The voices of the six vocalists, who each sing a different melody, are expressed through an animation of the lyrics written in longhand style, according to the pitch and length of each note. The idea was to help the viewer/listener understand by way of visual perception the structure of the polyphony—a style that has become rare these days. Each line represents at once the respective singer's breath."
"While being highly surprised at the high evaluation given to this kind of work, it also made me feel very strongly the significance of the TDC's evaluation of design beyond economic aspects. I think the fact that I received this reward will be encouraging for various types of creators. Thank you very much" he adds.
Keita Onishi is a video artist based in Tokyo and Kanagawa, Japan. Graduated the master's program (Design) at Tokyo University of the Arts, graduate school of Fine Arts.
Onishi produces video installation works and music videos using animation methods to express the structure of music and the texture of sound. He is also involved in advertising, such as commercials, concept movies and motion CIs.
Book Design Prize: Actual Source aka Davis Ngarupe & JP Haynie for 20th Century Women Screenplay Book, A24.
Type Design Prize: Jean François Porchez for Altesse, Typofonderie.
RGB Prize: Issay Kitagawa + Semitransparent Design for 3&bC Website, Mitsubishi Pencil Co., Ltd.
TDC Prize: Grilli Type aka Thierry Blancpain & Noël Leu for GT Maru Minisite, Grilli Type
TDC Prize: Low Sek-vai for The Curtain Rises & Falls, 1and½ Atelier.
Tokyo TDC winners 2020: M/M Paris, Parachute & more winners at this year's highly acclaimed competition
TDC Prize: Yutaka Sato for Useless boxes,
TDC Prize: Noriaki Hayashi for Joshibi University of Art and Design
TDC Prize: Louis Mikolay, Erik Berger Vaage, COLLINS & Dinamo for San Francisco Symphony Rebrand, San Francisco Symphony.
Specia Prize: Kazunari Hattori for NAKAJO, ADP Company
Special Prize: Taku Satoh for Taku Satoh Exhibition "MILK", Kobo.
The annual exhibition showcasing competition entries displaying about 130 works of the world's most cutting-edge graphics including those that were awarded or nominated for prizes opens on April 1, at Ginza Graphic Gallery, Tokyo, Japan.
For more inspiration and the TDC Tokyo 2022 Prize Nominee Works here.
Tags/ typography, typeface, exhibition, awards, type foundry, competition, japan, type directors club, tdc, tokyo tdc