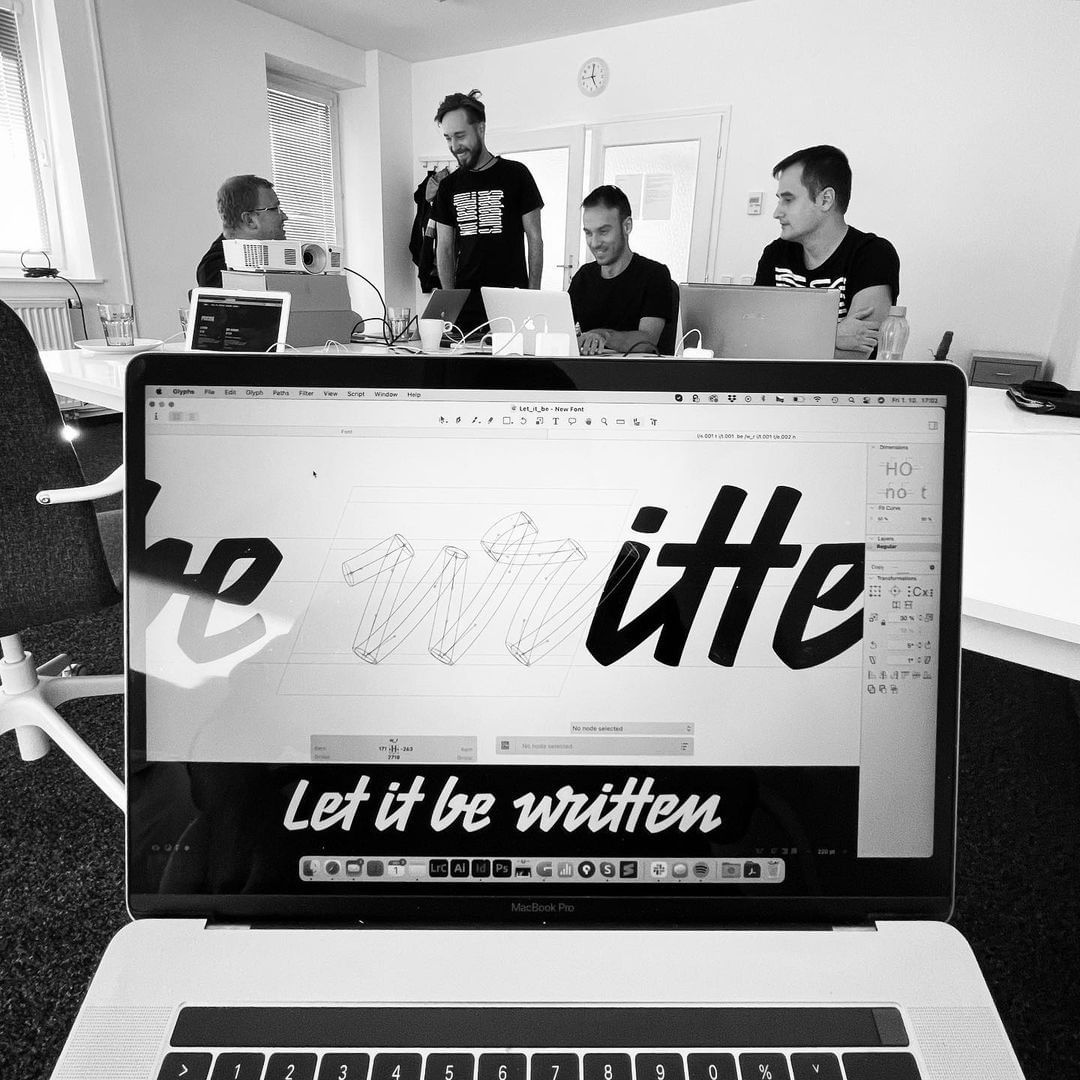 LTTR/INK: skeleton type design in full force 
LTTR/CORP aka a start-up from Slovakia and Czechia aims to spread the word about skeleton type design with LTTR/INK, a stroke drawing tool as a plugin for Glyphs 2 and Glyphs 3 that aims to introduce to everybody "the power of using brushes and skeletons when making type designs, or creating a font.
Introducing a super-easy three step process (DRAW ➡ ORCHESTRATE ➡ PRODUCE, all beautifully explained here, the team is on a mission to spread the word about skeleton type design and Typeroom approves.
A refreshing look at non traditional way to type design, the LTTR/INK plugin is a product for those of you who regard "drawing strokes with outlines" a tedious process.
"We make the most advanced stroke tool for type design, lettering and calligraphy" say the creators of LTTR/INK.
"Imagine a skeleton that supports any kind of brush. You can explore how various brushes would change the typeface character instantly."
"The brush is as flexible as a real one. You can resize it from zero to infinity and rotate it 360 degrees independently at any vector node."
"No more time spent cleaning outlines! Every designer strives for full control of the output. Hence, expect the outlines to be plotted just as precisely as if you'd drawn the stroke by hand, just much faster. Isn't it awesome?"


For more time-saving procedures, Letterink feature for storing specific styles will make it easy for any designer to reuse them for similar stoke shapes.
As noted "components will be especially helpful with serif typefaces. For parts like terminals, brackets, ears, and caps, it is often more efficient to use a component that is entirely independent of the stroke shape. Consequently, it might be a good idea to stick them to a skeleton or the stroke outline while manipulating the whole letter. It should allow you to keep a stroke while already working with its outline."
LTTR/INK currently works with Glyphs and its integration for Adobe illustrator is almost ready -in fact you can join beta testing for free here.
So are you ready "to create a legend?" Show the world what can you do with the power of skeletons via LTTR/INK.
Tags/ typeface, glyphs, type design, font, skeleton type, plugin, lttrink