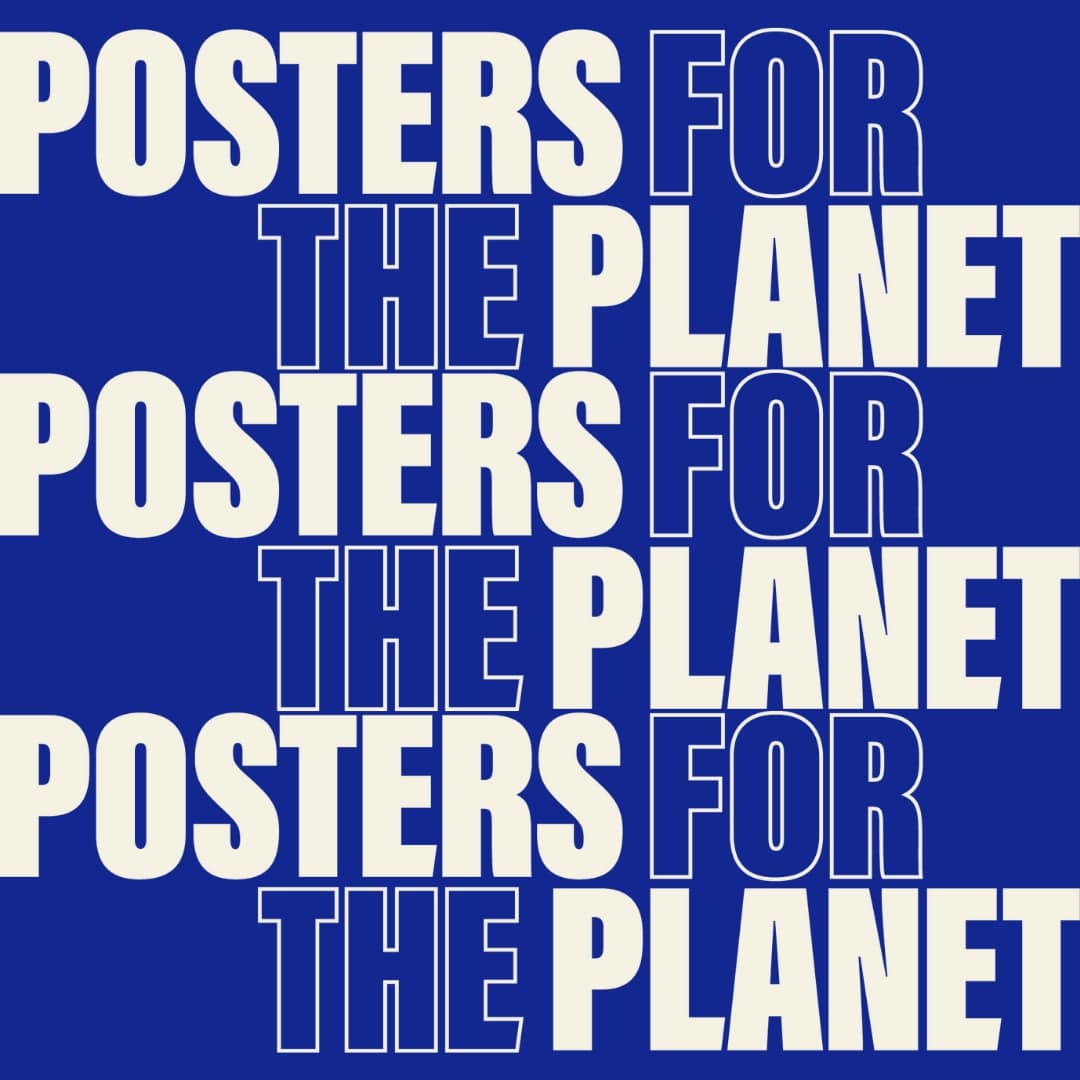 Posters for the Planet: PAPress announces a new global call for entries
Back in 2018 Princeton Architectural Press published its best-selling Posters for Change book. Back then, nearly 300 designers from around the world answered the call to create this collection of 50 tear-out posters for people who want to make their voices heard in a time of unprecedented uncertainty and apprehension.
Showcasing the crucial role of graphic activism in the current political climate that collection of protest posters showcased bold and impactful graphic design with a message and now it's your turn to become an artivist for good.
Inspired by the Posters for Change edition, Princeton Architectural Press invites artists and designers to make an urgent statement, a strong visual plea on behalf of our planet.
"Poster designs on any topic related to climate change, from dire warnings to inspirational calls to action, may be submitted for possible inclusion in Posters for the Planet (Fall 2022)" notes PAPress.
Thunberg does type: Greta Grotesk is activism in typography
"We will select fifty posters to be included in the book, each one by a different artist (who will be duly credited for their work). Each poster will be printed with a perforated edge for easy tear-out and display. The paper for this book will be FSC certified, ensuring it's made from responsible sources. Partial proceeds will be donated to four climate change organizations."
Make your voice heard in a time of unprecedented political activism and resistance. This global call for entries that literally anyone can and should enter (there is no fee to participate) till the end of November can be reached here.
Tags/ posters, book, princeton architectural press, environment, artivism