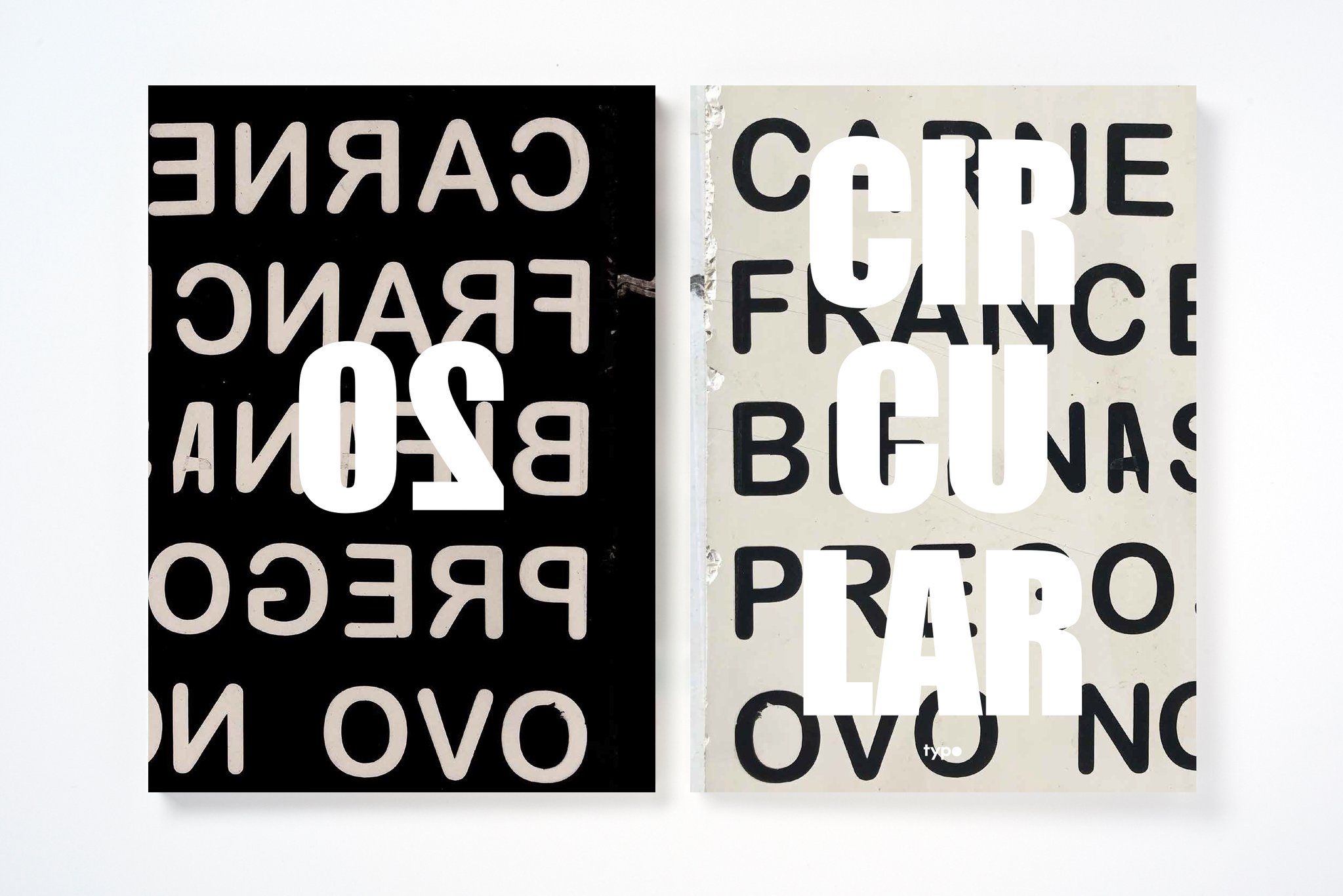 The Typographic Circle presents Circular through the Pentagram years
On Thursday, the 30th of September, The Typographic Circle invites us on a journey through the timeline of its iconic Circular magazine -from design to content to ideas- with Domenic Lippa and chairwoman Louise Sloper.
Lippa is an internationally recognised designer, known for his work in identity, packaging, retail graphics, typography, signage and print. His clients range from Swarovski, Clarks Shoes and H&M to the University of the Arts, University of Sussex, BT and Virgin Media.
Having studied graphic design at the London College of Printing, he founded Lippa Pearce and he became a partner at Pentagram London in 2006.
A prominent member of London's design community, Lippa has been the Design Director for the London Design Festival, working with its team to develop all aspects of the Festival's graphic output since 2007.
A creative with in-depth knowledge of typography Lippa has co-edited and designed the international magazine baseline and sat on the executive committee of The Typographic Circle – an organisation dedicated to raising interest and standards in typography.
He currently co-edits and designs their magazine, Circular, which was exhibited at the V&A in 2013.
A volunteer-run and not-for-profit organisation, The Typographic Circle aims to bring designers with an interest in type and typography together through a wide variety of typography-related events including lectures, exhibitions debates and parties.
Tickets to the must-attend online event are available here.
Tags/ magazine, pentagram, online, the typographic circle, domenic lippa, louise sloper