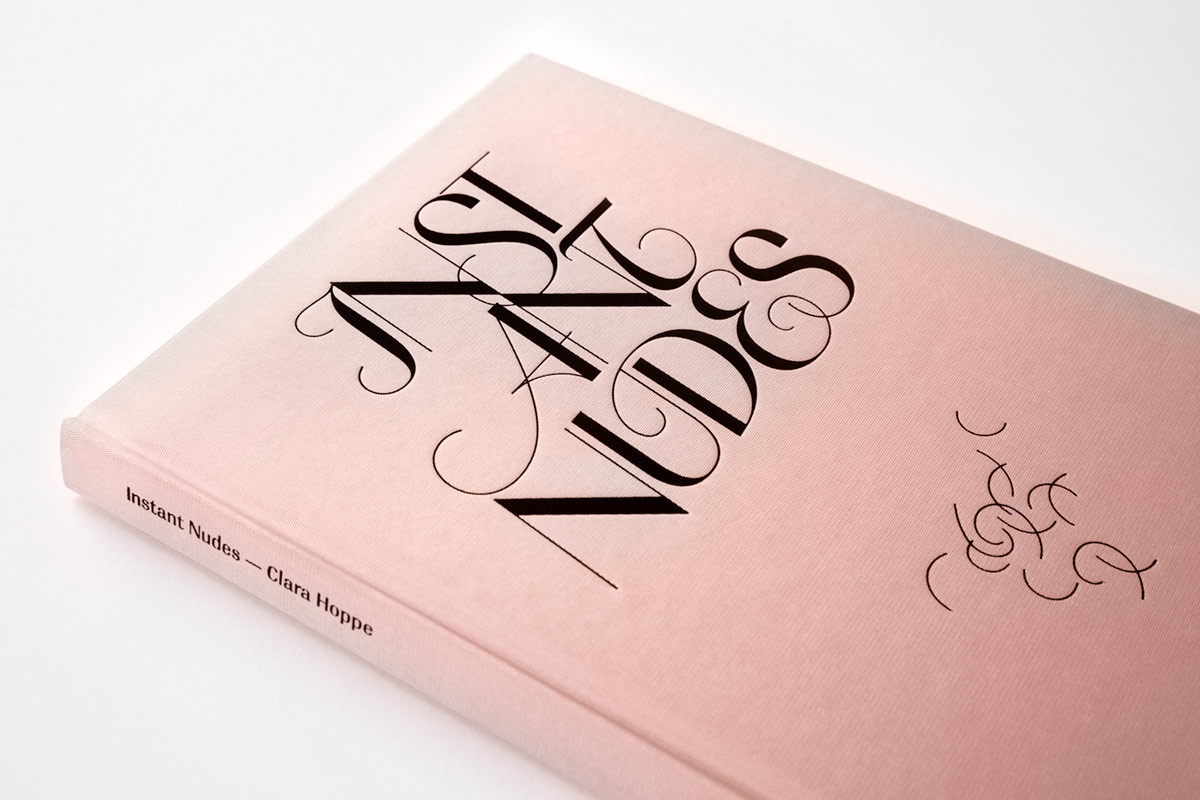 Instant class! PF Marlet in use in Slanted's Instant Nudes
Over the years the collection of intimate instant photos of the makers of Photodarium Private, a tear-off calendar, has been growing. The beautifully produced book Instant Nudes by Slanted Publishers is a proof.
In the photo book designed by Clara Hoppe the work of eleven photographers who use instant images to capture erotic moments is presented with PF Marlet, Parachute΄s awarded type system, bringing the much-needed edgy elegance to the project.
"Some of the photographs are revealing, some more discreet. What they all have in common is their reverence for a beautiful body. Because of its authenticity, the medium of the instant photo is the antithesis of digital photography. Instant photos enhance the erotic-voyeuristic moment through their intimacy, uniqueness, and materiality, often not perfect and therefore all the more authentic, provocative and yet differentiated" reads the press release.
This modern and young look at eroticism beyond pornographic clichés -by photographers and individuals from all over the world- is pretty emancipated, it's brutally honest and it brings the provocative and subtle quality of PF Marlet in full-frame.
PF Marlet is a beautiful and inspiring set of typographic elements based on a minimal and simplistic approach to elegance. Originally designed as a single-style font for a Mexican cosmetics institute and its exclusive make-up and skincare line aimed at upper-middle income bracket women, Marlet has progressively bloomed.
Parachute Typefoundry's latest type system is made for timeless elegance through numerous combinations diverting from passing trends in type design.
Inspiration came from the roaring 20s and 30s, decades that embraced women's independence both socially and politically.
Taking intricate hints from the era whilst maintaining approachability, the contemporary dynamic version of this humanist typeface evolved with modulated strokes.
Marlet projects elegance and understated luxury, bringing femininity and all its complexities into the limelight, with lean lines concluding to subtle humanist curves which reference simplicity and underline the font's exquisite quality.
Its thick-thin, serifless strokes express the modernity of the fashion industry, breaking away from the monotone sans serif.
A type system with contrast progressing from low (Text version) through medium (Display) to high (Finesse), with differentiated letter widths (Titling), extravagant letterforms (Swash), and finally 64 eclectic patterns (Motifs), Marlet evolved from a single typeface into a comprehensive type system in various weights which support Latin, Greek and Cyrillic. The exquisite set of patterns is offered free of charge when you purchase the Display, Finesse, or Swash families.
Simple and elegant at the same time and in contrast to ultra-feminine Didot and Bodoni, Marlet is a ladylike infused typeface that is nonconformist, multifaceted, fashionable and romantic, strong and chic, casual yet provocative. In other words the perfect font for this bold publication aka Instant Nudes by Slanted Publishers.
Tags/ typeface, book, slanted, parachute typefoundry, pf marlet