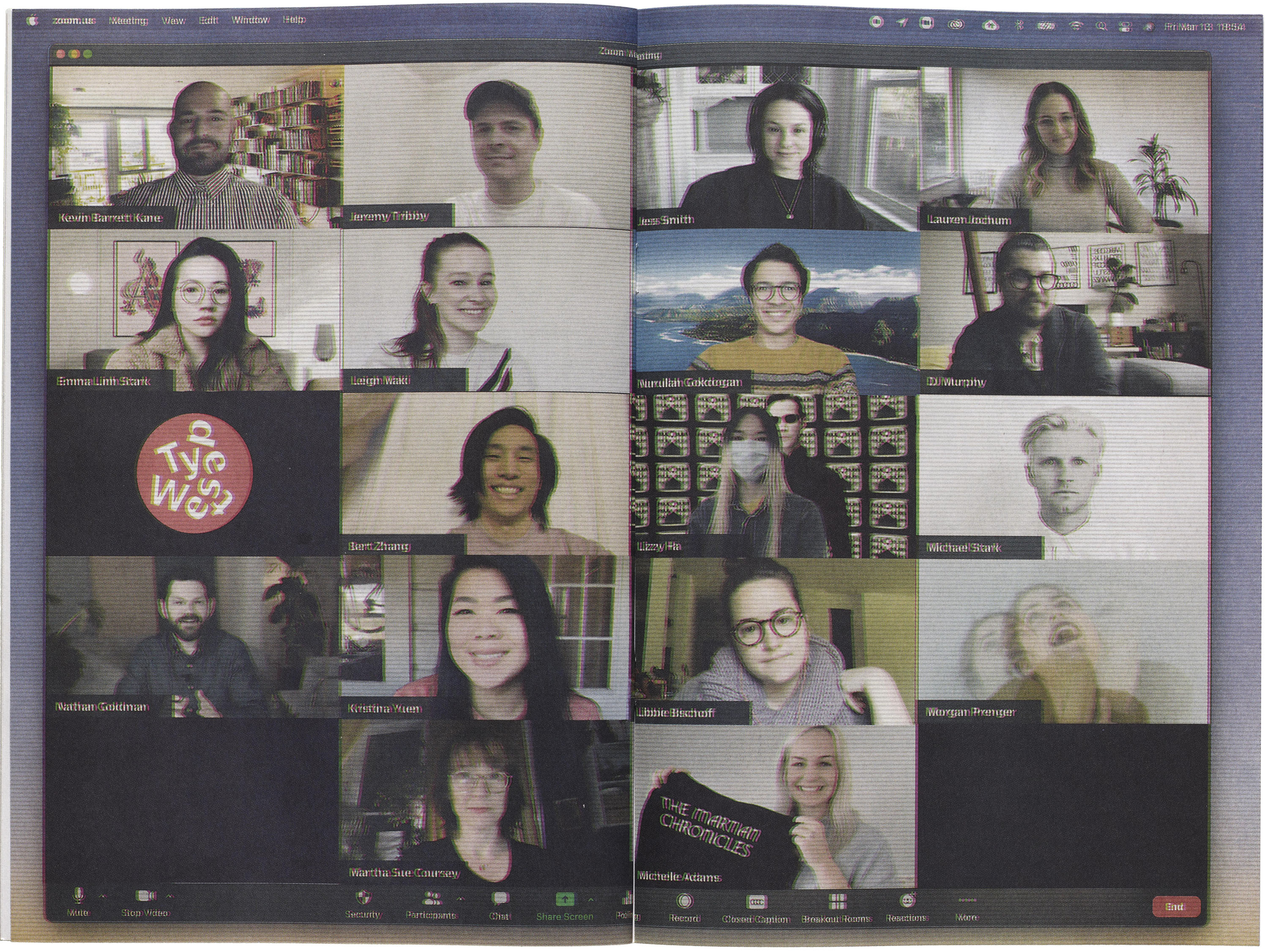 Letterfom Archive: 14 brand new original typefaces created by Type West Class of 2020 revealed
The Type West Class of 2020 dedicated a year to learning type design and history through hands-on workshops and in-depth instruction. Eventually, the students who trained with the «best in the industry» including Grendl Löfkvist, James Edmondson, Graham Bradley, Kel Troughton, Maria Doreuli, and many guest instructors, created an original typeface, from sketch to font.
"Through the hardship, students, instructors, and staff worked tirelessly to preserve the program's intended goals of instruction and stewardship of type design and history. Despite undeniable mental and physical barriers, the Class of 2020 emerged triumphant, producing 14 original typefaces that represent the growth, skill, and ingenuity of each student. The range of typeface styles also reflect the breadth of ideas and perspectives of the class as a whole" notes the Letterform Archive.
The typefaces aka Bounce Haus by Lizzy Ha, Curiously by Martha Sue Coursey, Chronicle by Michelle Liane Adams, Freakish by Michael Stark, FPO by Kevin Barrett Kane, Gramercy by Lauren Jochum, Kinzig by Jeremy Tribby, Lavandula by Libby Bischoff, Marbles by Bert Zhang, Metrical by Jess Smith, Panoptikon by Nurullah Gokdogan, Parlor by Nathan Goldman, Sway by Emma Linh and Zazie by Kristina Yuen are showcased below, on a dedicated website, and in a 24-page printed specimen booklet.
"The Type West Class of 2020 showed incredible resilience, solidarity, and camaraderie as they persevered with their work over what has been one of the most challenging years in recent memory. Undoubtedly, designing a typeface when the world is in flames may have seemed at times absurd. However, the students prevailed, and this collection of specimens is a celebration of that effort" notes Grendl Löfkvist, education director, and the Type West education staff.
"We hope you appreciate these new typefaces which have entered the world, and the artistry, craftsmanship, and dedication that brought them into being, a challenge even in the best of times. We at Letterform Archive could not be more proud. Congratulations to these talented designers, and may their typefaces bring joy whenever they are used!"
The Archive has a few extra copies of the Class of 2020 specimen booklet available to the public. It's free — you just pay for shipping so order your copy ASAP here.
Explore more here.
Tags/ type design, typefaces, letterfom archive