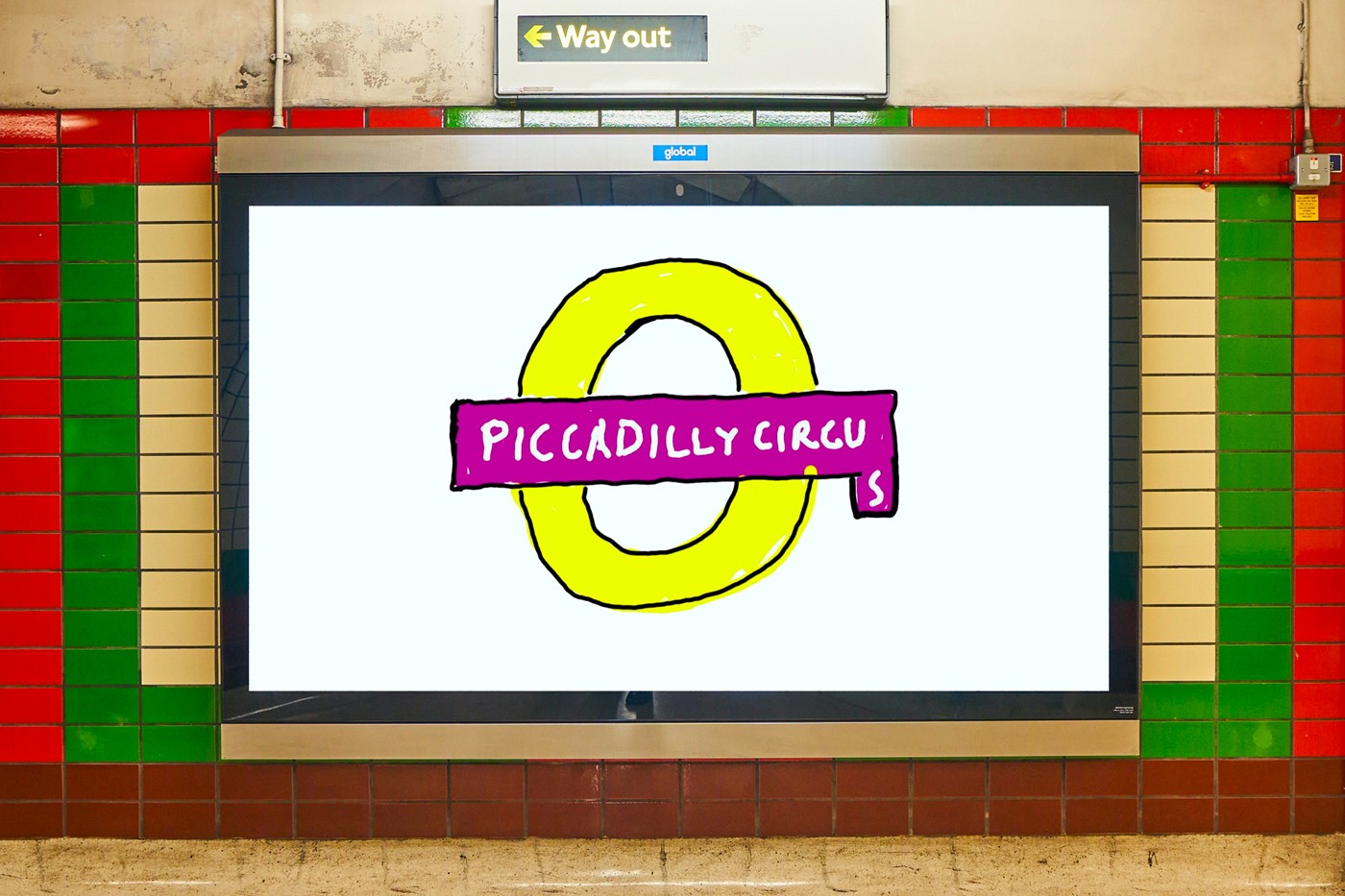 Brilliant or not? David Hockney's new London Tube design sparks controversy
Renowned English painter, David Hockney, partnered with Mayor of London, Sadiq Khan, for a massive tourism campaign entitled Let's Do London. But things didn't go as planned.
Hockney's designs took over the Piccadilly Circus station creating a new public installation, by redesigning the iconic TfL logo.
The artist's reinterpretation is an old-school Microsoft-paint twist on the trademark logo in yellow and purple with the 's' in 'circus' hanging below the rest of the name.
To welcome the initiative Khan took to Twitter to share the latest design.
Brilliant work from David Hockney in Piccadilly—the first of a series of major art projects we've commissioned as part of our brand new #LetsDoLondon campaign. Lots more to come very soon! #DavidHockney pic.twitter.com/djW8BGSNuu

— Mayor of London (@MayorofLondon) May 11, 2021
Eventually the internet went mad.
"If you had said this was a children's competition to redesign the logo and this was the winner I'd have [believed] it," wrote one user with others commenting that the Mayor should give space to struggling artists instead of Hockney.
The design that recalls Windows 98-era of Microsoft Paint, is a product of the city's new £7 million Lets Do London "domestic tourism campaign." For Khan Hockney's illustration is a "brilliant work" yet the rest of the world did not agree.
My rabbit fixed it #DavidHockney #LetsDoLondon pic.twitter.com/nSgwt4bJyR

— Campari (@CampariWithSoda) May 12, 2021
"All artists are prepared to suffer for their work," added another. "It's a real shame that David Hockney expects the rest of us to f****** suffer on his behalf."
"A rather common complaint was the fact that Hockney, the country's most famous —if overexposed— artist got the gig in the first place. "It's a shame London isn't packed w. creative artists who've had a really rough year and could've used both the money and the exposure this would provide, while also being a brilliant showcase for the city's diversity, pride and passion," concluded one commenter notes ArtNet.
Hockney reportedly made the illustration for free.
Tags/ typography, london, lettering, twitter, signage, london tube