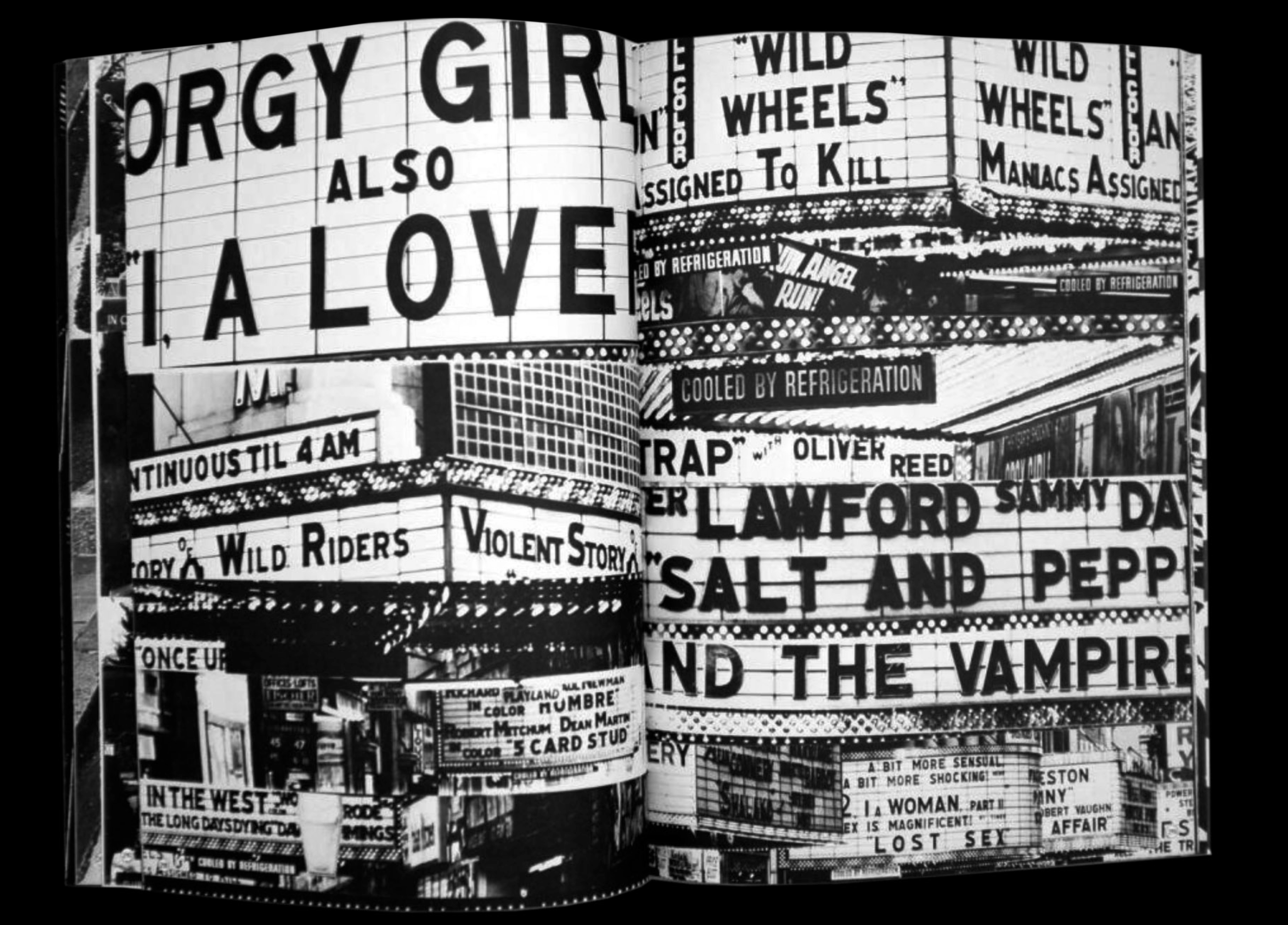 Font Sunday goes to the movies: the most elegant, sophisticated and stylish typographic theatre signs around the globe
We miss going out, we miss cinemas and so do the Design Museum's Font Sunday followers on Twitter who paid homage to the most beautiful movie theatre signs around the globe.
Nominated as a theme by Typechap aka Stephen ONeill, a man with a mission to "document beautiful old letters and signage before they disappear," this past Font Sunday featured more than 1000 examples of inspiring "electric tiaras."
We are picking our favourite #FontSunday themes as nominated by you. It's #cinema fonts from noon today - as suggested by @typechap. We are looking for movie theatre signs, past or present, from whichever country or city you are from. ???? Do you miss going to the movies? ???? pic.twitter.com/p9ayUCWFIH

— Design Museum (@DesignMuseum) February 28, 2021
"A marquee is most commonly a structure placed over the entrance to a hotel, theatre, casino, train station, or similar building" notes Wikipedia.
"It often has signage stating either the name of the establishment or, in the case of theatres, the play or movie and the artist(s) appearing at that venue. The marquee is sometimes identifiable by a surrounding cache of light bulbs, usually yellow or white, that flash intermittently or as chasing lights."
"Movie marquee designs in the United States are closely related to the social, political, and economic forces of the 20th century. The invention of the automobile influenced many elements of theater architecture."
"The marquee, in particular, became larger and stood out from the street to serve as a physical and aesthetic landmark from other businesses along the sidewalk. The shape also evolved from a small rectangle to a trapezoid, making it more readable to automobile traffic. The text also became less detailed but larger. The larger size of the sign and text, combined with the flashing lights and color, made the façade easily visible to fast-passing cars."
Following are some of this Font Sunday's heavy-type cinematic extravaganza. Explore more here.
Cinema Paradiso, 1988 #FontSunday @DesignMuseum pic.twitter.com/7n5aQ3e9h1

— Anne Moloney (@annemoloney) February 28, 2021
My favourite #FontSunday yet

Had to post about Athen's open air cinemas with their wonderful neon lights (past & present).@DesignMuseum pic.twitter.com/iT1s3hiEdf

— Manto Psarelli ◊ Μαντώ Ψαρέλλη (@psarelli) February 28, 2021
Designed in 1923 by Englishman Thomas Fisk Goff as a temporary billboard/hoarding for real estate co Woodruff and Shoults, it originally spelt Hollywoodland. The 'H' stands 45ft high… or if typesetting a point size of 38880pt @DesignMuseum @typechap #FontSunday #Cinema #Signs pic.twitter.com/jVQUf9N8Qp

— Bread and Honey (@usingourloaf) February 28, 2021
Fabulous elegant frontage of cinema #Bíóhöllin in Akranes, Iceland @DesignMuseum #fontsunday @typechap #cinema pic.twitter.com/MAQP97FS3H

— margotswift (@margotswift) February 28, 2021
Unrivalled position overlooking the Atlantic Ocean #cinema in Ponta do Sol, Madeira @DesignMuseum #fontsunday @typechap and until 2017 still running MMiFF | Madeira Micro international Film Festival pic.twitter.com/q78TN4JNTU

— margotswift (@margotswift) February 28, 2021
Sad sign outside the beautiful art deco Empire Cinema in Sandwich, July 2020 #FontSunday @DesignMuseum pic.twitter.com/as8txfqOkW

— Birmingham 81 (@Birmingham_81) February 28, 2021
Dreamland in #Margate at dusk, celebrating #cinema for #FontSunday ⁦@DesignMuseum⁩. pic.twitter.com/lBnUCR1vYM

— standawhile (@standawhile) February 28, 2021
#FontSunday Spread from 'COM. MIX. Die Welt der Schrift- und Zeichensprache' (The world of writing and sign language) by Ferdinand Kriwet (1972).@DesignMuseum #Type #Design #Signage #Typography #GraphicDesign #Cinema #Movies #Film pic.twitter.com/qFnPQw3mJ0

— MHD / Graphic Design (@MHD_Studio) February 28, 2021
Thank you for the #cinema fonts so far this #fontsunday. We love seeing all the examples from around the world. ???????? pic.twitter.com/v6zs6inebi

— Design Museum (@DesignMuseum) February 28, 2021
Tags/ typography, twitter, movies, signage, font sunday, movie theatre, cinemas