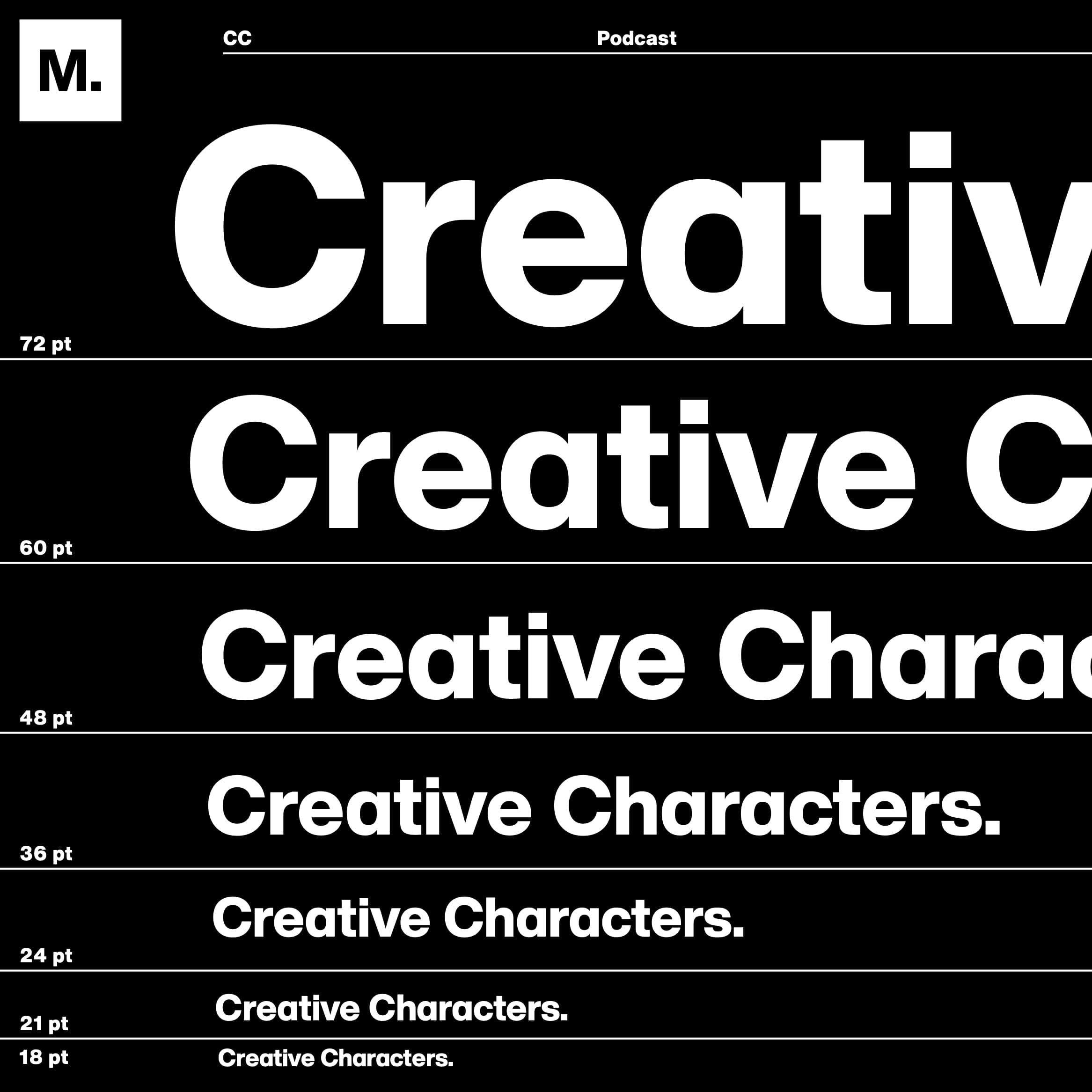 Creative Characters: Monotype enters the podcast arena
Monotype has unveiled a podcast dedicated to the creatives who shape our world.
Aptly named Creative Characters, the bimonthly new podcast series explores "the trends shaping the future of design, branding and creativity with thought leaders at the vanguard."
The first episode of Creative Characters which aired this week features James Sommerville, co-founder of KNOWN_UNKNOWN and former VP of Global Design at The Coca-Cola Company.
Recently the renowned creative expert with more than 30 years' experience designing for brands such as Coca-Cola, Adidas and Virgin gave a keynote presentation on his career journey and the future of creative work at Brand Talks Connected EMEA.
Upcoming episodes will feature other doyens including Scott Starrett, co-founder and design director, Tandem, Jenna Blazevich, designer and founder, Vichcraft, and more.
"As our collective industry aims to galvanize the significance of creative work in a new economy, who better to elevate the role creativity plays in building meaningful brand experiences than the designers, agencies, foundries and technology providers behind them" said Alice Palmer, SVP Marketing at Monotype.
"Creative Characters is an opportunity to celebrate the stories of the people who make us proud to be part of this industry and are defining a vision for the future. We believe that the value of creative work is only increasing, and Creative Characters is a piece of a broader initiative we are taking to illuminate its significance."
Listeners can subscribe to Creative Characters at Apple Podcasts, Spotify, or wherever quality podcasts can be found.
As an organization with deep expertise in typography, this podcast is being released shortly following the launch of Monotype's Up and Coming series, which seeks to profile new and emerging faces in the world of type design.
For more podcasts on design and typography check here.
Tags/ typography, graphic design, monotype, creative industry, podcast