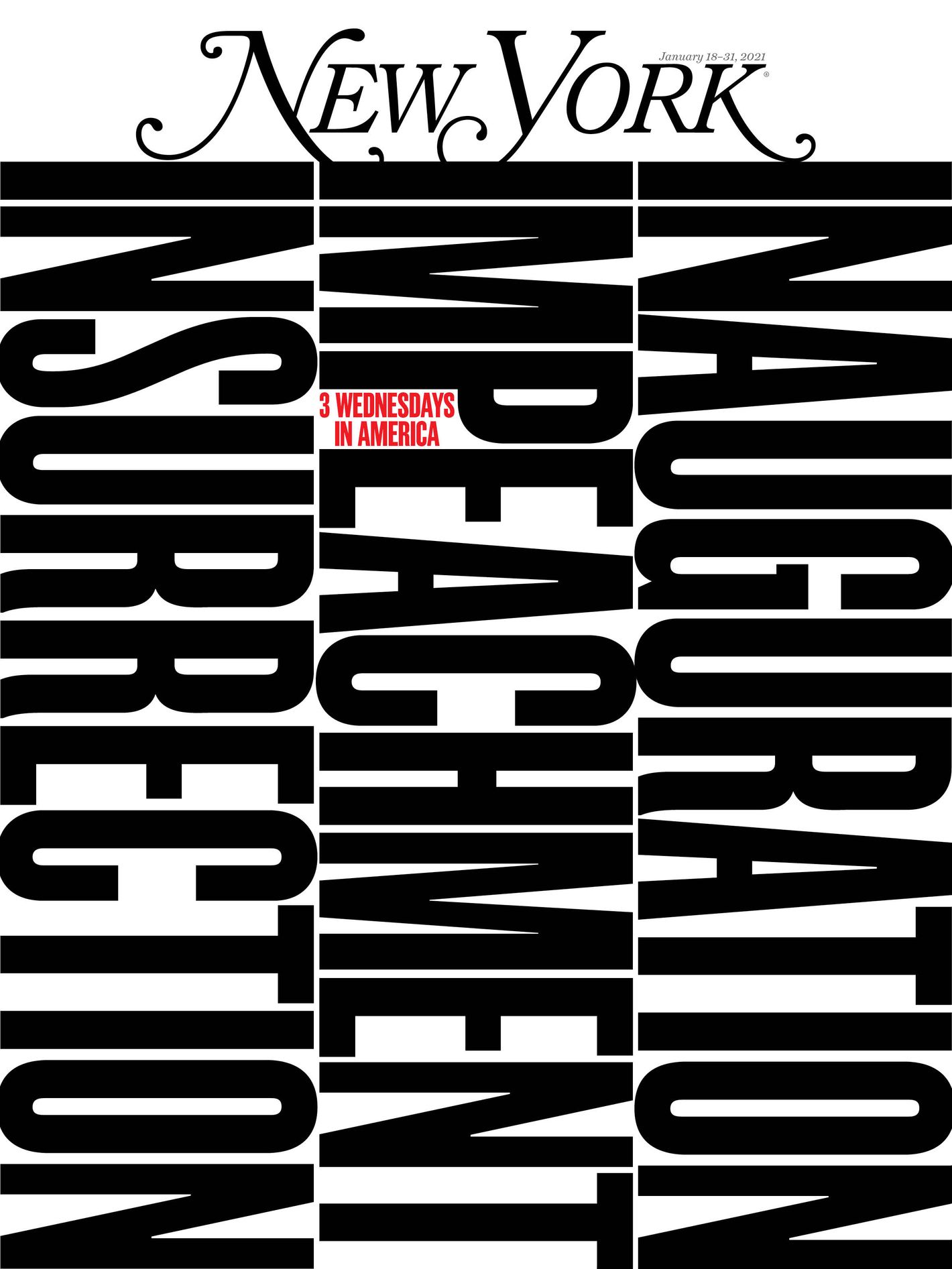 Cover of the week: New York Magazine, FT Weekend & more
A roundup of this week's best magazine covers.
New York Magazine's January 18–31, 2021
"We wanted to capture the events of the last few weeks and create a cover that was monumental," says art director Thomas Alberty. "As it happened, 'insurrection,' 'impeachment,' and 'inauguration' all start with 'I' and are about the same length. The words lent themselves to being a poster-type sculpture."
FYI, New York Magazine's first impeachment cover won ASME's Cover of the Year award last year.
Art directed by Office Ben Ganz
View this post on Instagram
Art directed by Shannon Gibson
Tags/ typography, magazine, cover