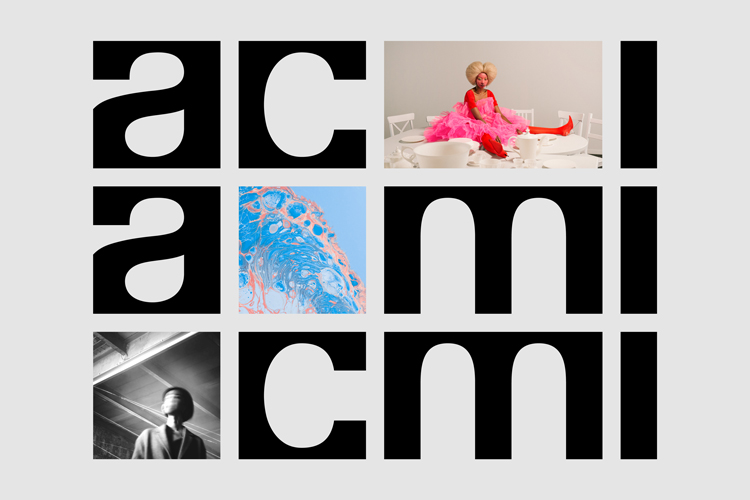 Type Champions 2020: IBM, MoMA, Studio Dumbar & more winners
Monotype announced the winners of the second annual Type Champions Award, which recognizes and celebrates brands that elevate the value of typography in developing and maintaining brand identities.
As noted the winners were selected by a panel of 19 global branding experts who evaluated the role of typography in building brand messages, marketing and advertising efforts, and overall customer experiences.
The 2020 Type Champions include Actual Source, Adidas, Australian Centre for the Moving Image, Baemin Vietnam, City of Helsinki, Duolingo, IBM, MoMA, Naturalizer and Studio Dumbar.
The recipients of the second annual Type Champions Award were revealed at Monotype's Brand Talks Connected virtual event which brought together design, marketing and branding professionals to examine trends, learn real-world strategies and find inspiration.
We're excited to announce the 2020 Type Champions Award winners:
• @Actual_Source
• @Adidas
• @ACMI
• Baemin Vietnam
• City of @Helsinki
• @Duolingo
• @IBM
• @MuseumModernArt
• @NaturalizerShoe
• @studiodumbar

Learn more: https://t.co/jbQGe4JZ03#TypeChampions2020" pic.twitter.com/z8k99ufApC

— Monotype. (@Monotype) November 19, 2020
The judges panel recorded several notable takeaways about this year's winners.
"Typography is both architecture and music. It should explode with clarity and delight, elevating a brand's voice above an increasingly noisy mess of customer interfaces and experiences. More than any other visual element, typography can be the most potent technology a company has to distinguish itself and deliver its promise to the communities it serves. This year's winners demonstrate how type can be smartly leveraged by brands – both big and small, neighborhoods and nation-states, local cultural organizations and world culture at large. Congratulations to every single one of the uncommonly literate designers who have imagined, created, fought, worked insanely hard, imagined, created, fought, and worked insanely hard again to bring this most important craft to life" said Brian Collins, Chief Creative Officer and Founder at COLLINS.
"As the world shifts dramatically to digital experiences, the role of typography becomes ever more critical for brands looking to deliver consistent, meaningful experiences" noted Charles Nix, Creative Type Director at Monotype. "Of the many submissions, our panel selected a set of winners that represent how powerful, albeit varied, the use of type can be in crafting identity."
To learn more about the 2020 Type Champions and their projects, visit the Type Champions Award site.
Tags/ typeface, type design, branding, adidas, monotype, moma, ibm, award, studio dumbar, type champions, actual source