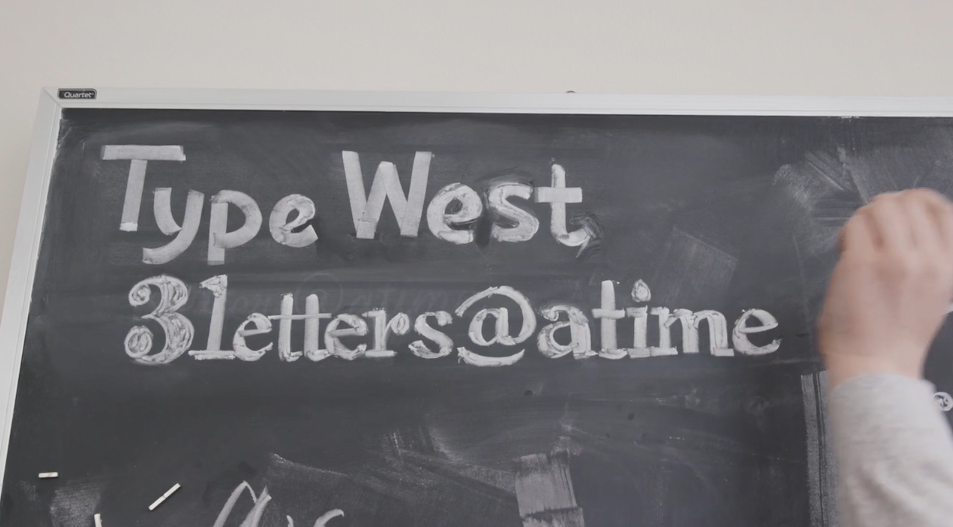 Letterform Archive: applications now open for this year's online Type West Open House 2021
Ever since October 2018, Type West, the independent program taught by innovators in the craft and supported by the Letterform Archive's world-class collection of type and graphic design, provides in-depth courses in type design history, theory, and fundamentals, with classes led by the people in the know.

Letterform Archive announced the launch of the application period for prospective students for Type West Open House's 2021 postgraduate certificate in type design.

As noted "the 2021 program will take place online and is open to anyone in the world" for the first time ever as all classes will be held via Zoom.

The 2021 Certificate Program will consist of three (3) ten-week terms: February 1–April 12, June 2–August 17, and October 4–December 14. Core classes are scheduled on Monday and Tuesday evenings, with two (2) weekend or weeknight workshops per trimester.
Taught by working professionals for working professionals, Type West classes will be held two evenings per week, with intensive, hands-on instruction in the techniques and technology required for the complete type design process, from sketch to font.
This year's team of instructors are Grendl Löfkvist, James Edmondson, Graham Bradley, Lynne Yun, Maria Doreuli and Kel Troughton.

Letterform Archive is also offering one scholarship that will cover the full cost of the program to a BIPOC type designer looking to expand their skills.
The deadline for applications is October 31, 2020.
Apply here.
Tags/ type design, letterform archive, scholarship, type west, postgraduate, bipoc