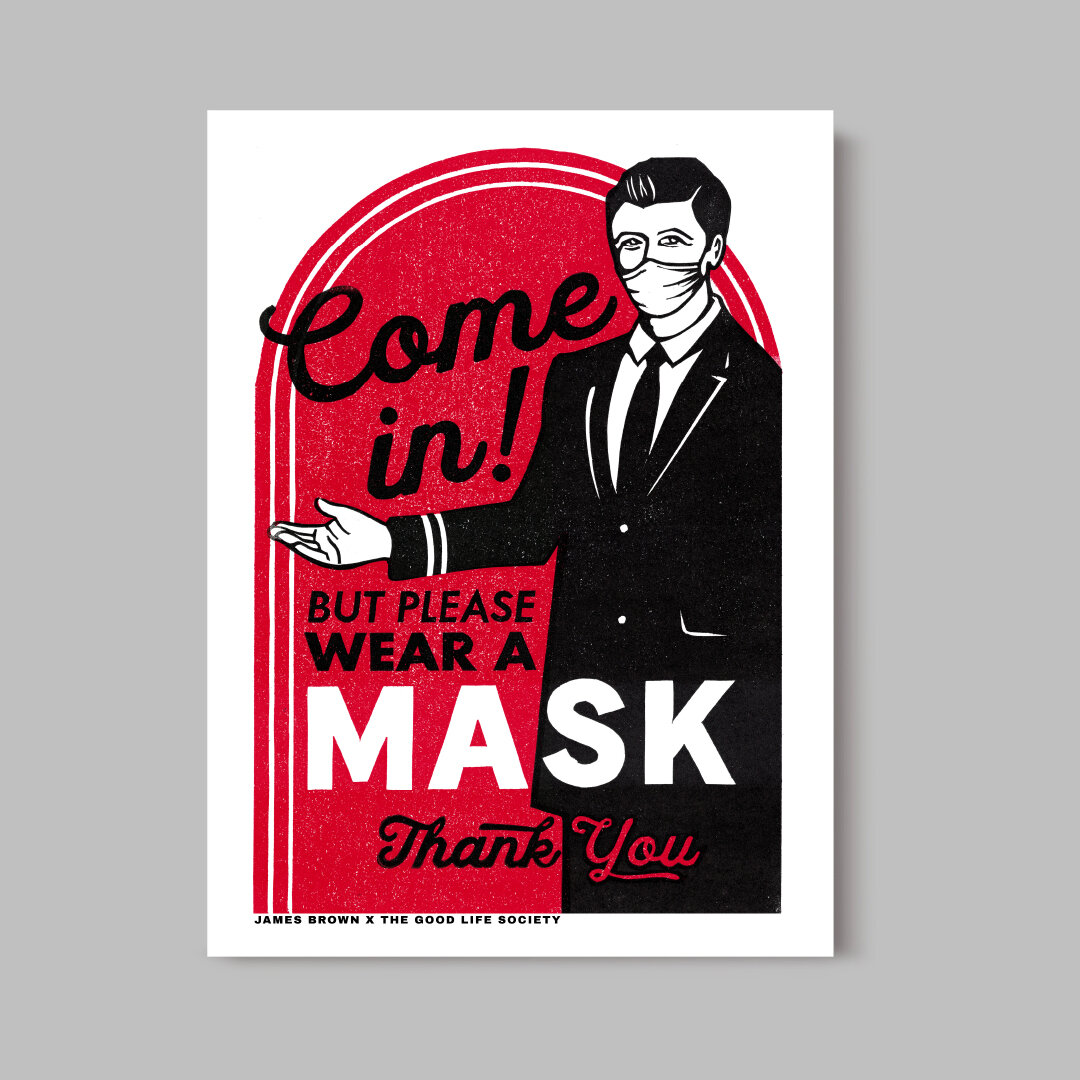 Wear a Mask: five free posters to download
Offered by the good people of The Good Life Experience these are five "Wear a Mask" posters available to all to download as the pandemic continues to change the way we live.
The project was kickstarted back in July when Charlie Gladstone, aka TGLE's co-founder, called Tom Cronk, group head of marketing for The Good Life Society and together they planned "to work with a handful of first-rate designers to produce a series of posters."
"The posters would be for shopkeepers across the country to display in their windows. The prints would act as an antidote to the hurried, Government-issued signs you see adorn so many walls. All blue and yellow and uninspiring" notes Cronk.
Eventually, throughout August and September 2020, the team collaborated with three designers on creating a series of five posters on the importance of wearing a mask.
James Brown, Anna and Roger aka the couple behind Crispin Finn and Samantha Wilkinson designed the series of posters.
The posters are offered to in a small number of limited edition prints via The Good Life Experience General Store, with 20% going to the National Emergencies Trust.
We urge you to download the one you like, available as PDF here, or buy a limited edition to support an initiative as urgent as fighting against misinformation and corona-deniers who flood Europe.
Recently, about 18,000 people demonstrated against mask-wearing in Berlin while around 10,000 people held a protest in London, calling the pandemic a government hoax designed to undo democracy while EU regulators have a hard time dealing with the pandemic and the threats it imposes, both physically and socially, through conspiracy theorists and the social media platforms.
Check Typeroom's COVID-19 related design coverage here.
Tags/ posters, download, coronavirus, covid19