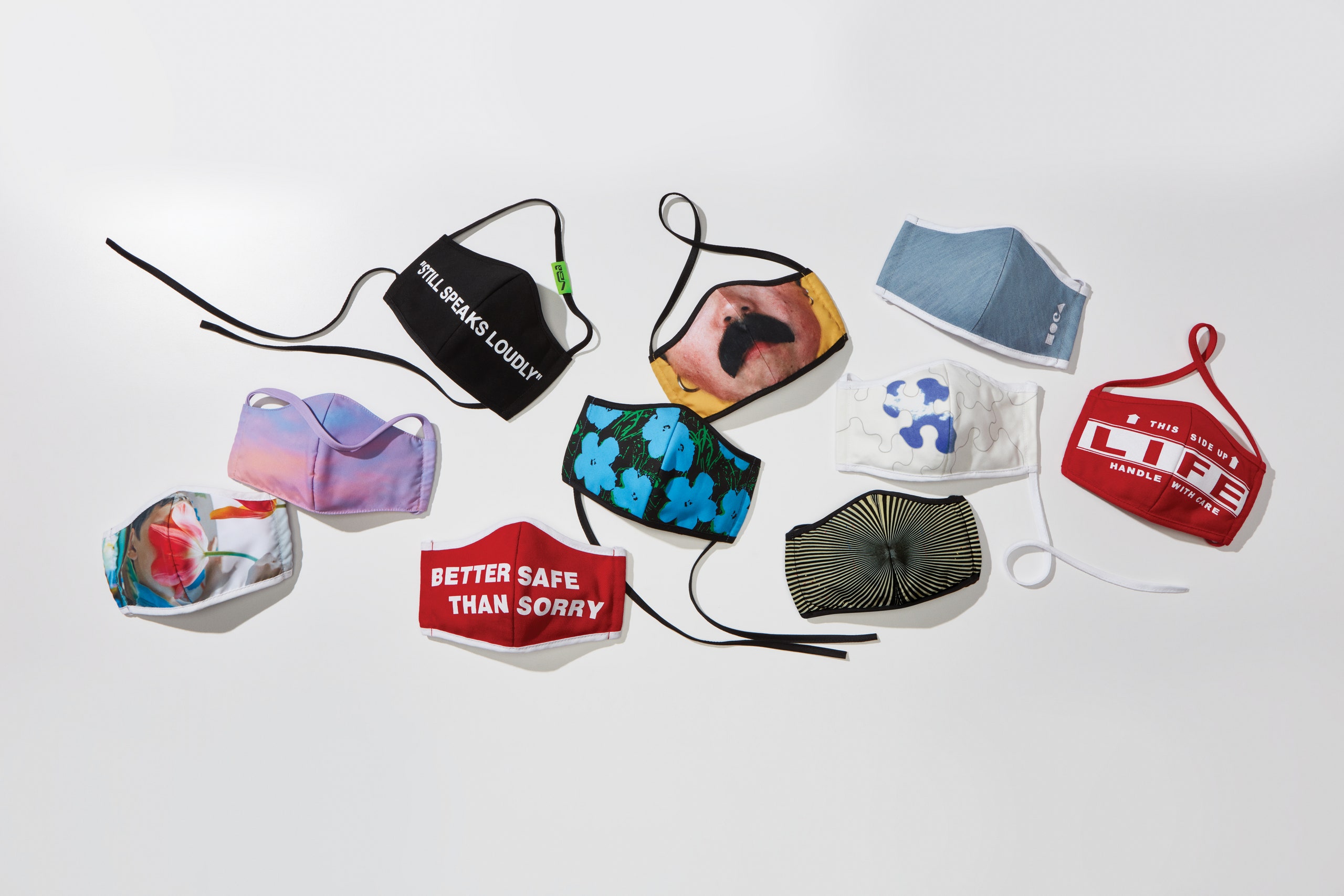 MOCA Masks: Barbara Kruger, Andy Warhol & more artists face the pandemic
"Wearing a face mask to slow the spread of COVID-19 shows that you care" notes MOCA aka the Museum of Contemporary Art in downtown Los Angeles of its latest initiative that aims to support the cultural institution as the coronavirus pandemic continues to wreak financial devastation worldwide.

Aptly named MOCA Masks the project is aiming to raise "urgent funds while also providing a means of brightening up the everyday practicalities of living under lockdown."

Barbara Kruger, Virgil Abloh and Hank Willis Thomas are some of the artists whose designs are printed on the masks.

"Each artist saw [making masks] as a very serious opportunity to bring art into daily life, and to make it caring and protective, which is what I think the masks should be," says museum director Klaus Biesenbach of the project to Vogue.
"Of course, it has to be a design that fits into the shape of the mask, but each artist found an interesting way for form to follow function. They're all very thoughtful."

These limited-production, artist-designed face masks by Virgil Abloh, Mark Grotjahn, Alex Israel, Barbara Kruger, Yoko Ono, Catherine Opie, Pipilotti Rist, Hank Willis Thomas, and The Andy Warhol Foundation for Visual Arts are "carefully crafted to combine art and safety."

"We remain committed to making art accessible and encouraging the urgency of contemporary expression" notes MOCA.

Available from the MOCA store, all MOCA Masks are handmade in Los Angeles and priced at $28. Buy your own here.
Tags/ typography, vogue, barbara kruger, museum, los angeles, andy warhol, virgil abloh, hank willis thomas, coronavirus, masks, moca, covid19