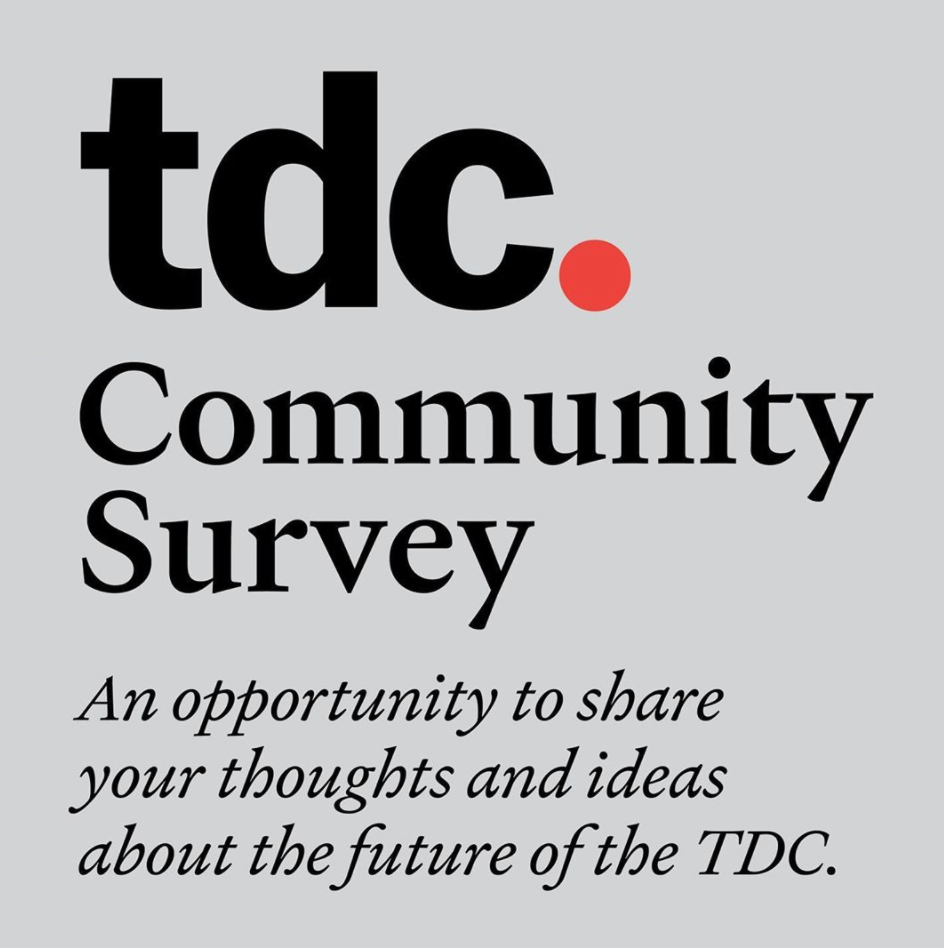 Type Directors Club: take part in the survey for the future of the Oscars of typography & type design
"It was far more than the budget, but it is a fact nevertheless" notes Type Directors Club after the fall-out that was triggered after Juan Villanueva resigned from its board.
In his open letter, Villanueva claimed he was stepping down due to racist issues. In response Type Directors Club paused its activities and is restructuring for a better future in the industry.
"The club is in the midst of restructuring but is not dissolving completely. We posted a survey about the future of the club that both members and non-members can take" tweeted TDC.
As TDC "endeavors to become a true and equitable community for everyone who loves type" everyone's feedback seems rather critical to the process.
As noted by Champions Design's Bobby C. Martin Jr. in his post after Villanueva's resignation "unlike the larger, more complicated structure of AIGA, with thousands of members throughout chapters in almost 50 states as well as a national headquarters, the TDC is a small group of nerdy designers and a membership of just around 900 people, all led from a little office space in New York City."
"The Type Directors Club operations and institutional knowledge—bookkeeping, programming, competitions, board members, and countless industry anecdotes—lives with one long-term staff member. Literally, everything relies on just one person. That is not sustainable, nor is it fair. But, it is nimble. The Type Directors Club could change overnight if we do the work" writes the former member and chairman of TDC.

"I can't help but think I could have done more, but that's just the problem, isn't it? One person shouldn't have to do it all. Our design organizations must make memberships, boards, and executive committees work for everyone. That is the only way forward."
So we urge you to spread the message and help Type Directors Club be the best it can through the survey below.
We invite all type-loving members of the design community to take our survey about the future of the club. https://t.co/aRDOqRiY31 pic.twitter.com/TScK7HFPg4

— Type Directors Club (@typedirectors) July 25, 2020
Tags/ type directors club, juan villanueva, bobby c. martin jr, survey, champions design