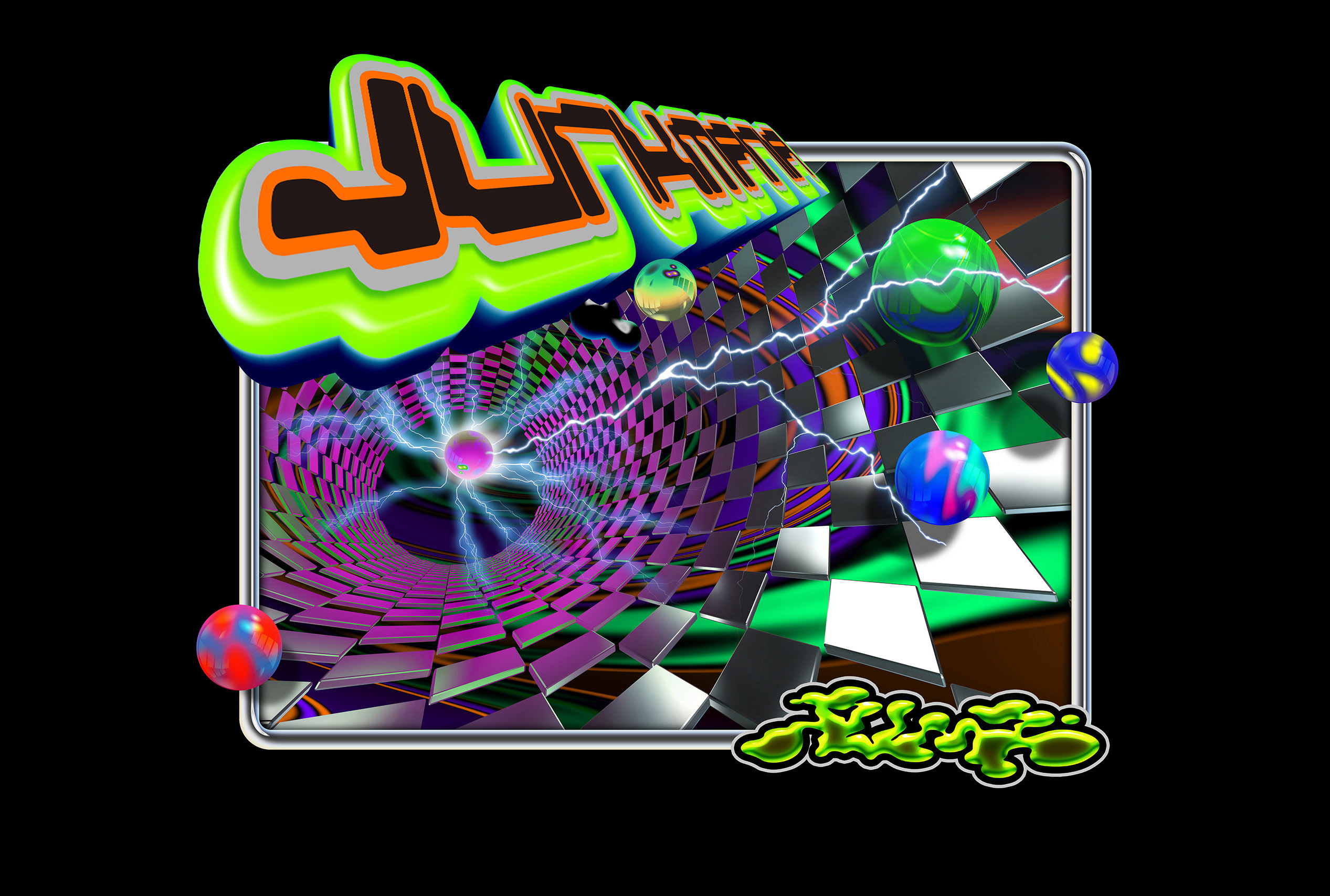 Diesel Art Gallery X GUCCIMAZE: prepare for Acid Graphics overload
Based in Tokyo, Japanese artist Yuta Kawaguchi aka GUCCIMAZE has become known for his unique graphic design signature.
The 31y.o. old designer and his one of a kind visual language, he mesmerised apparel brands and creative directors worldwide using Tumblr and Instagram as a virtual showroom of his artistry. GUCCIMAZE published his graphics, lettering and typography on social media platforms and the world took notice.
GUCCIMAZE's three-dimensional typographic forms "convey a sense of tangible sharpness, set in vivid, venomous color schemes," and are extensively used in his portfolio of work, be it working on brandings, logos, editorial designs and websites.
A driving force behind the Acid Graphics trend with his metallic 3D typography of Chrome Type, GUCCIMAZE has already established a new style of expression, attracting worldwide attention through global collaborations with companies such as Red Bull, Budweiser or Adidas and A-listers of the music industry such as Fetty Wap, Post Malone, Nicki Minaj, Flying Lotus and more.
Born 1989 in Kanagawa, Japan, Kawaguchi graduated from the Department of Visual Communication Design at Musashino Art University and he is working on his own since 2018.
With this first ever solo exhibition of his the artist aims to "deceive the viewer, and lure them into a new labyrinth. GUCCIMAZE has created a whirlwind in the graphic design industry by luring viewers into his mystifying world" notes Diesel Art Gallery.
"The origin of his work lies in his attraction to 'evil' ever since he was a child, the hip-hop and graffiti that he was obsessed with in his youth, and the fashion associated later on in the DJ and music scene. His distinctive style was established by rooting himself in the culture early on—influencing his output over time."
The exhibition features graphic and apparel works created over the past three years, as well as new works.
Especially of note are collaborations with up-and-coming creators in various fields such as sculptor Kotaro Yamada and illustrator Takuya Kamioka.
In addition, the exhibition features more three-dimensional works such as neon tube art, and a giant three-dimensional visual that floats in augmented reality.
"Maze" is open to the public from June 20 to October 13, 2020 but for those of us who are far away from Tokyo the gallery provides a smashing virtual tour, so we can experience the exhibition by GUCCIMAZE online.
Enter this outwardly realm here.
Tags/ fashion, exhibition, music, diesel, guccimaze, acid graphics, chrome type