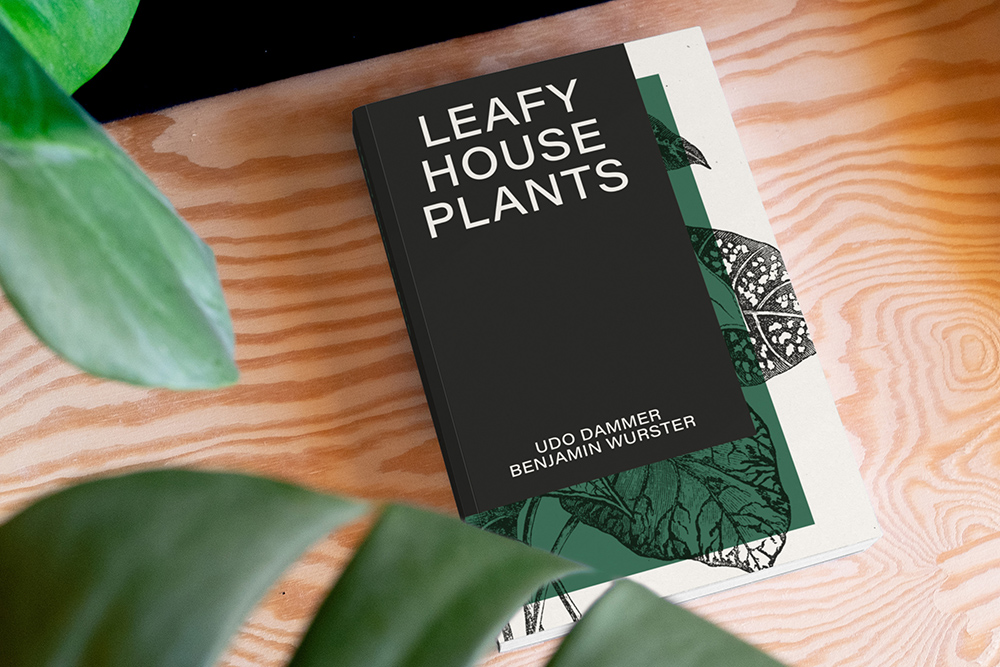 Slanted X Kickstarter: back the reissue a 120-year-old botanical encyclopedia for nature's beauties are eternal
Benjamin Wurster, a communication designer, based in the South of Germany is on a mission to make our lives livelier, greener and, literally, more beautiful.
Part of the inaugural Mentoring & Publishing program launched by the international design magazine Slanted and Kickstarter, Wurster's "Leafy House Plants, the Reissue of a 120-Year-Old Botanical Encyclopedia" has been selected from nearly 100 submissions and is his first project to be funded through a crowdfunding platform.
Back in 1899, the German botanist Udo Dammer, curator at the botanical garden in Berlin and professor, wrote down his entire knowledge of indoor foliage plants and published the botanical encyclopedia Zimmerblattpflanzen.
Wurster came across this book at the end of 2019 and was immediately thrilled. Eventually bringing the publication back into the market, 120 years after its original release, became a task for him to accomplish.
At first Wurster only used the illustrations as templates for limited lino prints. However, the designer and book lover created a new, upgraded edition of the complete encyclopedia for today's standards and a publication filled of nature's beauties might actually happen if crowdfunded successfully.
"Nowadays we can find all information about any topic on the internet and everyone can share the experiences they have made. But especially in these times, it's often much more inspiring to get your information from old books that have already served many people before us" Wurster told Slanted.
"I am very impressed by how much Prof. Udo Dammer already knew about the cultivation of house plants 120 years ago and how much of it is still up to date today."
As noted on its Kickstarter page "Leafy House Plants" will be published bilingual, with texts both in German and English and will contain additional sections such as an introduction essay, an index of all plant names and scans of the original book pages.
The first Open Call for the Mentoring & Publishing Program of Slanted and the crowdfunding platform Kickstarter closed at the end of April.
From almost 100 submitted projects, the team intensively supervised nine projects in one-to-one mentoring-sessions on their way to a hopefully successful crowdfunding campaign and thus to a real publishing project.
The other projects include Support Independent Type by Polish creator Marian Misiak aka Threedotstype, Today is Tomorrow's Yesterday by painter and multi-genre artist Ruben Sanchez, Instant Nudes by Clara Hoppe, The Nest by Scott Massey, Inner Necessity by Léon Howahr, Ar/KATE: Mannheim by architect, design student and skate brand owner Florian Budke, Questions to Europe by Paula Riek and Cartographies by Louis De Belle.
Support Benjamin Wurster's charmer of a project and learn all there is to know about cultivation of house plants here.
Tags/ campaign, kickstarter, slanted, kickstarter campaign, benjamin wurster, botanist