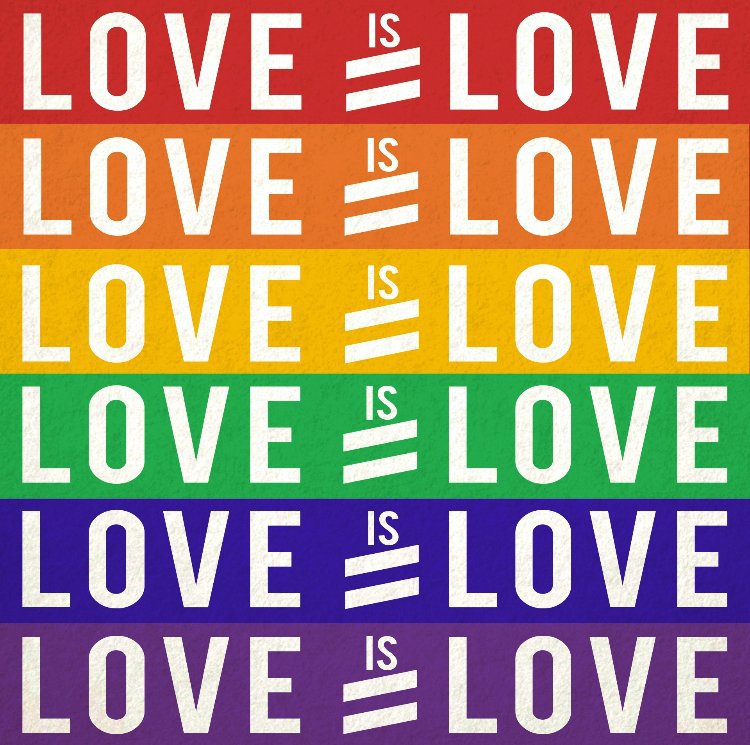 Love is Love: three projects against hate on this year's IDAHOBIT Day
May 17th is the International Day Against Homophobia, Biphobia and Transphobia (IDAHOBIT). A day to "celebrate diversity and to raise awareness of the human rights of lesbian, gay, bisexual, transgender, and intersex (LGBTIQ+) people" notes UN with this year's theme "Breaking the Silence" more relevant than ever.
"LGBTIQ+ people still face serious challenges in their everyday life. With 69 countries still criminalizing same sex relations, millions of lesbians, gay men and bisexual people live in fear of being who they are and showing whom they love. Transgender people are subjected to punishments in at least 26 countries and experience unprecedented levels of violence across the globe" reads UN's statement.
"The COVID-19 pandemic is having a disproportionate impact on LGBTIQ+ people. With 4 billion people in lockdown worldwide, there are growing number of reports about emergency powers being used to target LGBTIQ+ people. This includes the misuse of digital technologies to monitor people's movements during lockdowns or curfews. LGBTIQ+ people are reporting an elevated risk of domestic and family violence, increased social isolation and anxiety as well as difficulties in accessing crucial HIV treatment and gender-affirming health services. The economic crisis is also disproportionally affecting LGBTIQ+ people, many of whom work in the informal sector or are unemployed and lack access to paid sick leave or unemployment compensation."
"People and their rights must be placed front and centre in the COVID-19 response and recovery. We must break the silence when it comes to the stigma and discrimination experienced by LGBTIQ+ people. At the United Nations Development Programme (UNDP), we are working as part of the UN family to help break the silence that harms LGBTIQ+ people and ultimately impacts us all. UNDP is currently working in 53 countries, partnering with LGBTIQ+ communities and policymakers, to strengthen inclusion of LGBTIQ+ people in national development initiatives."On this day, let's raise our typographic voices and "put human dignity at the heart of all that we do to build more just and more inclusive societies."
As a tribute to IDAHOBIT, Typeroom highlights three projects that spread the word.
"People's ignorance of and prejudice against LGBT people can contribute to the spreading of misinformation about them and subsequently to violence" note Dasha Shmakova and Svyat Vishnyakov of their project aptly titled "Against Homophobia, Transphobia and Biphobia."
To spread the message the two Russian graphic designers created a series of leaflets, posters and a map to support the LGBT community on its ongoing battle against hate.
Another project that spreads the word against hate is Dawn Broadbent's "Fouls and Misconduct."
With an emphasis on racism, homophobia, and sexism, the project looks at "some of the most shocking offences by players both on and off-pitch, by professional committees, and by fans."
"Football is the most popular sport in the world. For generations, fans have been enamoured watching the likes of Alfredo Di Stefano, Diego Maradona, Johann Cruyff, Zinedine Zidane, and Cristiano Ronaldo. However, the exciting and captivating sport is riddled with violence, discrimination, and inequality."
Last but not least a social experiment made with posters by Fondation Émergence is one to remember.
For the International Day Against Homophobia and Transphobia, Fondation Émergence took homophobic and transphobic posts from social media feeds and displayed them in the streets to confront people in poster format.
"Everyday homophobic and transphobic messages are posted online... and ignored. Stop looking the other way" reads the tagline of the campaign.
Tags/ lgbt, united nations, homophobia, hate crime, international day, may 17, idahobit