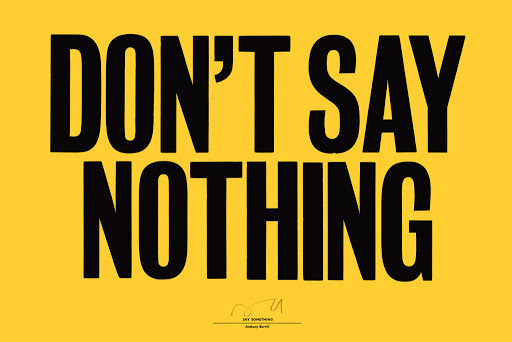 Poster Power: an invitation to make your sign of encouragement by Anthony Burrill 
After his design for good contribution to British Red Cross, renowned letterpress artist and artivist Anthony Burrill continues to campaign for solidarity in a must-attend event online.
"From WWII's 'Keep Calm and Carry On,' the Sixties' 'Make Love Not War,' and Shepard Fairey's 'Hope,' to the rainbow drawings children are posting in living room windows across the UK to show their support for healthcare workers fighting COVID-19, posters have shown their power to communicate important messages of inspiration and motivation during times of crisis" writes the introduction to a must-watch event today online.
Hosted by Monika Jiang and Morgwn Rimel the latest installment of House of Beautiful Business' Living Room series is an invitation to Anthony Burrill's studio tour and a workshop of kindness in which literally everyone who has A4 paper and a Sharpie can, and should, participate.
Join us in a few hours in our virtual Living Room for a poster making workshop and studio tour with graphic artist, print maker, and designer @anthonyburrill, who is renowned for his persuasive, up-beat style of communication. pic.twitter.com/6m2VbKf2aW

— House of Beautiful Business (@_houseofbb) April 15, 202
An artivist at large and a master of the art of poster making, graphic artist, print maker, and designer Anthony Burrill is renowned for his persuasive, up-beat style of communication.
This evening Burrill challenges us all to create our own "Signs of Encouragement."
"What we'll make: posters to boost the morale of our neighbors, loved ones, and strangers as we navigate the challenging days ahead. Short messages have a big impact. Make your sign!" is this Wednesday's poster challenge to love while the pandemic rages on.
Sign up here.
Tags/ workshop, campaign, poster, anthony burrill, online, covid-19, british red cross, studio tour