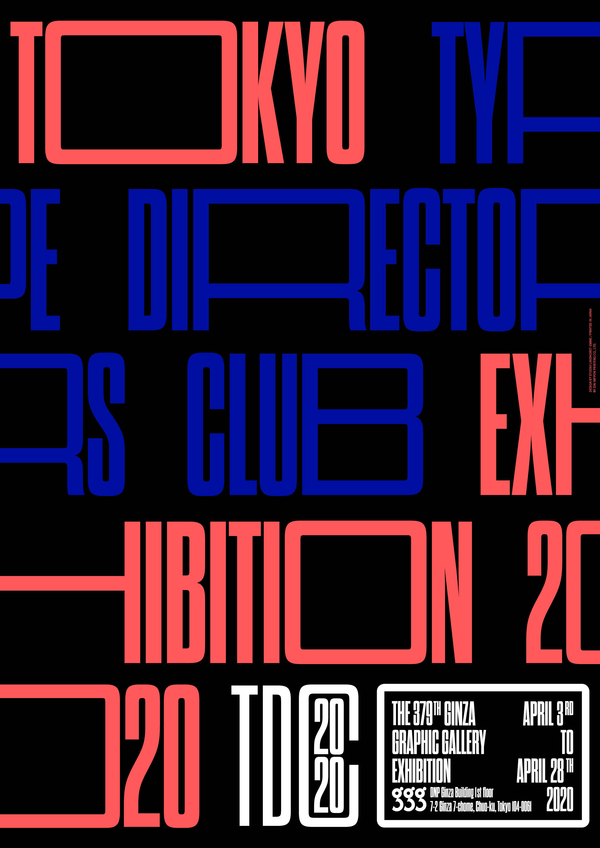 TDCDAY 2020: tune in YouTube for Tokyo Type Directors Club design forum of winners
On April 4th (Sat) Tokyo Type Director's Club goes live on YouTube for it's annual Design Forum with this year's winners.
The decision to cancel the live event due to the coronavirus pandemic was announced through TDC's social media.
"We are very sorry but it is for the the health and safety of everyone" announced Tokyo TDC.
The live YouTube event will feature talks and presentations of the awarded projects as announced last November.
????東京TDC賞 2020/受賞作品発表
Tokyo TDC Annual Awards 2020 Results: Prize Winning Works https://t.co/V7Y2vMg1AShttps://t.co/Ed97SWf130 pic.twitter.com/OluRxWVd5T

— TOKYO TDC (@TokyoTDC) November 22, 2019

This year's Grand Prize winner is M/M (Paris), an agency with a distinguished global presence that has collaborated with numerous high fashion brands. Their work on the new logo, visual identity, and typeface for fashion hub Galeries Lafayette Champs-Elysées is outstanding.
Other topics in the extensive line-up are book design by artificial intelligence, digital reconstruction of a representative display typeface in the 19th century, Seigen Ono's music album and poster for the show of COMME des GARÇONS, the graphic of Yui Takada's solo exhibition which became a hot topic in Beijing and our very own Marlet AntiManifesto, an XXL typographic compendium for Parachute's latest type system release, PF Marlet.
Check the schedule here and tune on YouTube for the live event here.
Tags/ typeface, parachute, awards, tokyo, tdc, youtube, pf marlet, tokyo type directors club, woman