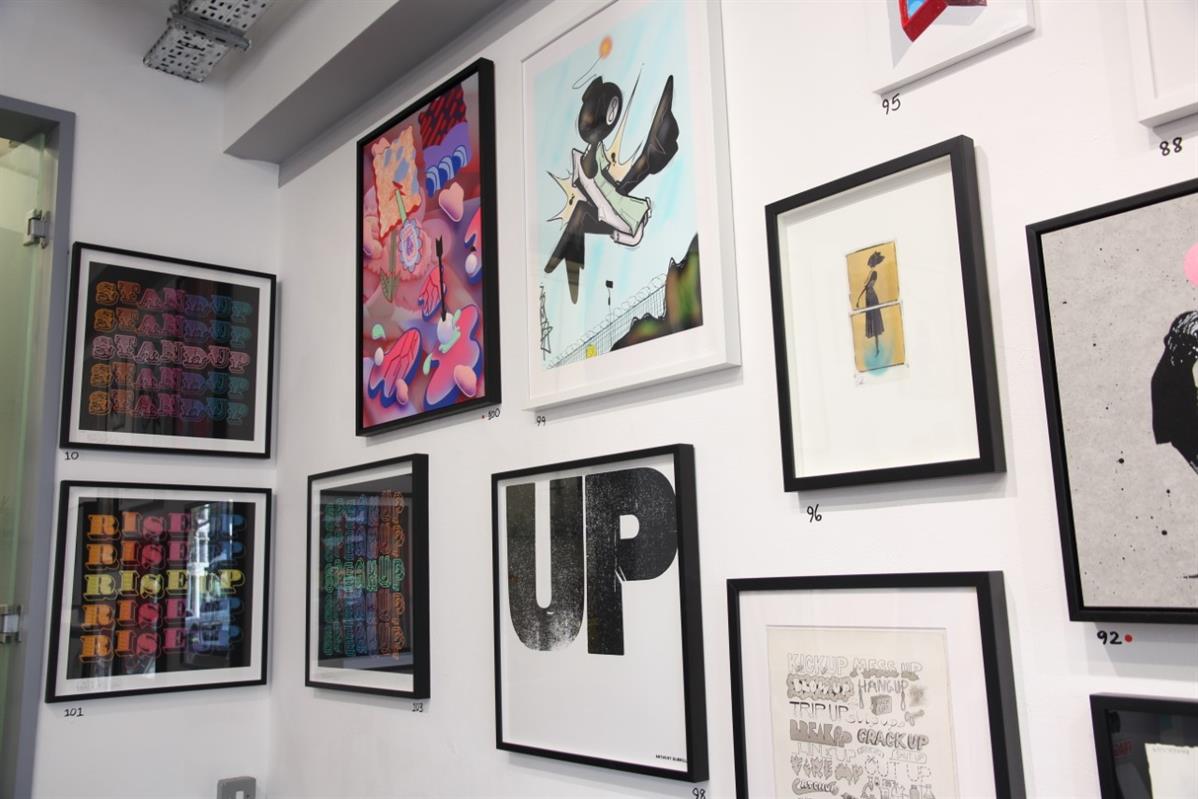 Ben Eine X The Big Issue: the only way is UP in this type-infused exhibition
Ben Eine, the celebrated street artist one of the most successful letterform artists in the world has taken over as guest editor of the Big Issue to create an exclusive arts special edition.
Regarded as a pioneer in the exploration of contemporary typography art, Eine started his career over 30 years ago, leaving his first tag all over London before developing his distinct typographic style.
Now, the globally renowned artist has curated a one-off edition of the magazine sold by sellers to lift themselves out of poverty, bringing together over 60 different street artists from around the world.
Much of the artwork contributed within the 52 page magazine are featured in an exhibition at Jealous Gallery, Shoreditch, London, from Thursday 12th to Thursday 22nd March.
Some of the biggest names in street art from around the world, including Pure Evil, Obey, D*Face, Fanakapan, Shok 1, Lauren YS, Okuda and Vhils to mention a few, are collaborating with Ben Eine's creative studio, OurTypes and exhibiting their work for sale.
The theme of the show is 'UP' inspired by The Big Issue's mantra 'a hand up not a hand out', in reference to its efforts to empower those in poverty to generate an income by selling its iconic magazine.
The majority of profits will go to The Big Issue.
"Guest editing The Big Issue has given me the chance to represent street art from my perspective, covering topics as diverse as graffiti and prison to the London Mural Festival," said Eine.
"Getting 'Up' as a graffiti writer is driven by selfish motivations but it led me to street art, a platform where I can now speak up on important matters alongside all those involved in writing and selling The Big Issue."
The Art Special Edition, available with three iconic covers designed and curated by Ben Eine, is on sale from Big Issue vendors across the UK for £2.50 from Monday 9th March.
Read more here.
Tags/ art, london, exhibition, graffiti, magazine, ben eine, anthony burrill, street artist, the big issue