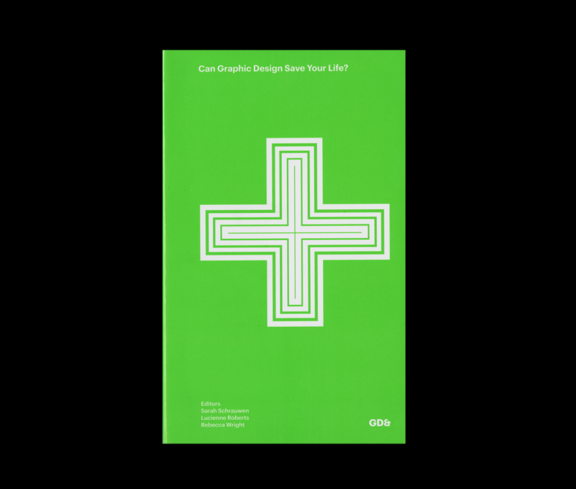 Health meets aesthetics: an updated publication of life-saving graphic design inspires
First published to coincide with the GraphicDesign& exhibition of the same name at London's Wellcome Collection back in 2017, the publication "Can Graphic Design Save Your Life?" is updated and expanded in a second edition, even more ambitious than the original.
The book examines the varied and vital relationship between graphic design and health featuring exemplary design for good.
From unbranded cigarette packaging to apps about the human body, minimalist pill packaging to hospital information systems, and urgent public health warnings to revolutionising health awareness campaigns, the range of projects featured in the publication is huge and inspiring.
"Contributing designers, design writers and health professionals answer the question posed by the title, foregrounding how graphic design impacts on what we notice, what we understand and the actions we take – and the essential role it plays in matters of life and death" note the editors of the book.
Structured according to the six sections of the exhibition -Persuasion, Education, Hospitalisation, Medication, Contagion and Provocation- this updated version is a mere demonstration of how graphic design impacts on "what we notice, what we understand and the actions we take – and the essential role graphic design plays in matters of life and death."
The book which was selected by AIGA and Design Observer's jury one of the 50 Best Books of 2017 during their annual "50 Books | 50 Covers Competition," is part of GraphicDesign&'s philosophy and mission.
Established by graphic designer Lucienne Roberts and design educator Rebecca Wright, the studio advocates for what graphic design can do and why it matters with a series of projects, from books through popular exhibitions and thought-provoking talks.
"Exploring how graphic design connects with the wider world and the value that it brings, informing, educating, entertaining, provoking – and challenging perceptions about what and who graphic design is for" is the core element of GraphicDesign& and Typeroom approves.
Explore more here.
Tags/ london, exhibition, book, campaign, poster, publication, lucienne roberts, rebecca wright, health