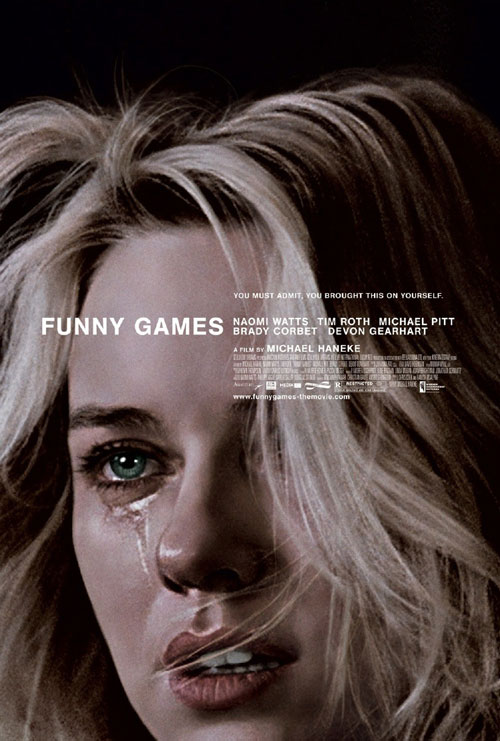 Akiko Stehrenberger: a monograph on the surreal movie poster visionary from Los Angeles
"My dad loved James Bond. I remember loving the posters of the Roger Moore era (because I grew up to them), especially Octopussy and A View to a Kill" says Akiko Stehrenberger, the LA based visionary whose portfolio is ours to own with a brand new monograph aptly titled Akikomatic.
"In the beginning of my movie poster career, I became obsessed with Polish posters and they're still a huge influence in my work today" she told Interiors.
"My goal is to find a visual idea that hints at the root of the film or at least causes intrigue for the viewer. My goal is not only to make something eye catching, but something that makes the viewer think or look for things. Since I am able to do so many painting styles, curating the right technique can often make the concept so much stronger."
These goals of Stehrenberger are compiled in the monograph published by the independent, Los Angeles-based publisher and print production house Hat & Beard.
Stehrenberger has worked on projects for some of cinema's most important and influential filmmakers, translating their unique vision from screen to film poster. The list of names includes a long roster of trailblazers, among them Michel Gondry, Spike Jonze, Jonathan Glazer, Harmony Korine, The Coen Brothers, Sofia Coppola, David Lynch, Michael Haneke, and dozens of others after that MUBI's journalist Adrian Curry hailed her work on Funny Games as the best movie poster of the noughties.
"I realize that it is ironic that this is my pick for the best movie poster of the decade since we all know that the enemy of good movie poster design is the big celebrity close-up or the floating head" wrote Curry.
"The Funny Games poster is after all nothing more than a giant close-up of Naomi Watts. But this poster both subverts and transcends that convention. I've never actually been sure whether this is a photograph or a Chuck Close-like Photorealist painting. If it is a painting then it is an exact rendition of a frame of the film, though rendered monochrome and with the background blacked out. That frame is a moment of abject terror and misery for Watts' character in the film, and yet the image on the poster, while vibrant with emotion, is also beautiful and eerily calm (and reminiscent of course of Anna Karina watching Falconetti in Vivre Sa Vie). Add to that the perfectly restrained and impeccably placed Helvetica type, and that tagline practically begging the viewer not to watch the film (if you've seen the Austrian original you know exactly what you're in for) and I would challenge you to find a more striking and more indelible movie poster these past ten years."
Stehrenberger, a California native, "imbues her unique brand of surrealism to the art of the movie poster utilizing various techniques, including painting, computers, and traditional forms of graphic design—all while conceptually dissecting the films themselves, which helps to illuminate why Akiko is such a vital visual artist."
Per the publishers Akikomatic: The Art of Akiko Stehrenberger monograph "will put readers at the center of her process (from concept to execution), examining how her life and heroes influenced the special vision she brings to the world of film poster design. Akiko's art making story will be told in a way that mirrors her process, utilizing analog and modern techniques (including film, film photography, and illustration), all in an effort to a better understanding of her creativity."
"Having become one of the most respected movie poster designers and illustrators of her generation, she is now on the cusp of a major creative change in her life: She has begun to embrace her own fine art and has branched out into new mediums, with the hope of exhibiting her work in the future. This book will capture what she has so skillfully harvested from just one realm of her imagination so far."
Tags/ posters, book, monograph, akiko stehrenberger, polish posters