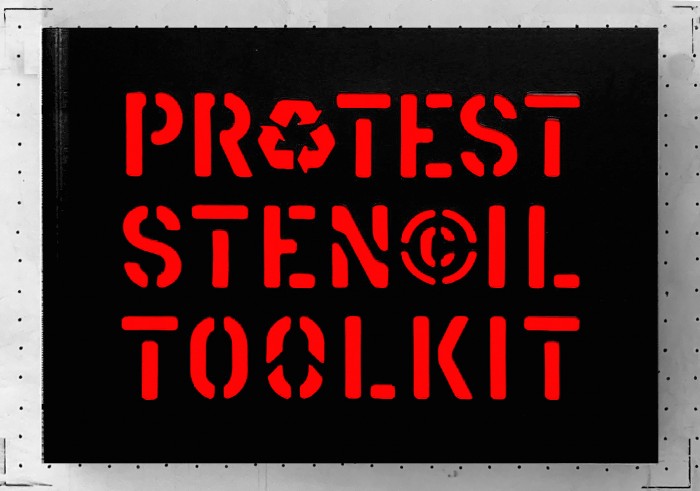 Design Indaba 2020: creatives for change take center stage in this year's conference
Founded back in 1995 and pushing the envelope ever since Design Indaba 2020 celebrates a momentous milestone in the conference's legacy.
To celebrate it's 25th anniversary DI which has been lauded by many as the "Best Conference in the world" kicked off today for a gathering full of inspiration.
Design Indaba has become a respected institution on the global creative landscape and as promised the 2020 iteration of the conference brings to the stage "the creative optimism and activism people have come to expect from the flagship platform" with an impressive ensemble cast of acclaimed speakers, spanning the disciplines of design and innovation.
"We are building a better world through creativity. We believe the creative impulse is a form of alchemy that transmutes the ordinary into something beautiful, relevant, impactful or empowering" is Design Indaba's manifesto which keeps on "harnessing the power of design to solve society's problems."
Born of a resurgent optimism post-Apartheid, Design Indaba's vision is "that the creative sector can be an engine for economic growth" and in this year's conference we are eager to learn more from a variety of creatives who revolutionize the industry and the crafts of it.
In this year's three-day conf, New Delhi-based communication designer Ananya Khaitan will spread the word about designing and justice.
Khaitan is driven to confront sociopolitical issues head-on in his native India. The National Institute of Design graduate is drawn to issues of import and impact in a nation of great plurality still grappling with a troubled past.
Deeply entrenched issues like capital punishment, child rape, drug addiction and poor data privacy fuel inspiration for his thoughtful, award-winning work as Khaitan, who works independently so he can express himself as he sees fit, bring his innate idealism to bear on his design practice.
Khaitan works at the intersection of law, policy and activism and frequently collaborates with think tanks, research universities and advocacy groups to make a meaningful difference in society and he keeps on challenging himself when it comes to the craft of design, exploring different ways of expressing his ideas – he's designed books, crafted brand identities, tackled design writing, created public service announcements, and even developed design guidelines at policy-level, when consulting for a committee headed by a Supreme Court Justice.
Multi-awarded Khaitan, one of Forbes India's 2019 Edition of 30 Under 30 most important creatives today, is not the only reason to tune in Design Indaba's social feed.
Influential polymath and the host of Design Matters, arguably one of the best podcasts available, Debbie Millman is ready once again to elevate the design discipline with her lecture on brands and her practical advice position her as one of the finest educators to take the stage at this year's #DI2020 stage.
15 Quotes from 15 Years of Design Matters: https://t.co/GeimLa9H98 pic.twitter.com/PLVTEAA0ff

— debbie millman (@debbiemillman) February 20, 2020
British-born graphic artist Patrick Thomas has his finger on the pulse of socio-political movements. His handy Protest Stencil Toolkit helps the 'woke' generation create protest graphics for modern-day activism, and he's ever ready to comment on hot-button topics so his presence at this year's conf sounded almost inevitable.
Thomas framed an acerbic response to the 2013 horse-meat scandal in the UK, in which six carcasses tainted with an anti-inflammatory drug were passed off as beef and may have been eaten by the Queen – his billboard poster depicted a horse with the word "Moo" above it, in large typeface.
And in an era of fake news and the decay of truth, his installation Breaking News saw him producing a real-time graphic response to live news, using processing and coding software. This encouraged members of the public to engage with how news is received, processed and understood. This ongoing project has since been realised in Manchester, London, Seoul, Novi Saad and Rome.
Thomas, a Liverpudlian on a mission, believes art has a social function and artists should bear witness to the key events of the age.
Educated at Central Saint Martins School of Art and the Royal College of Art in London, the professor of visual communication at the Stuttgart State Academy of Art and Design, hasn't lost any of the fervour that has driven his creative process notes Design Indaba.
Passionate about the role of public art – his found poster collages see him depicting the letterforms that populate posters in Berlin, the city in which he now lives, his art has reached a wide audience, thanks to his books Black and White (published by his own Studio laVista in Barcelona, where he was based for 18 years) and Protest Stencil Toolkit (published by Laurence King Publishing in London).
His latest body of work, PULP, uses the gradually disappearing broadsheet newspaper as a canvas, making powerful graphic statements about the decline of traditional media, what it means to live in a 'post-truth' era, and the rise of right-wing populism and censorship. Egalitarian and progressive, he recently launched Open_collab, a free international workshop that allows participants to experiment in a collaborative environment and this is inspiring, to say the least.
Another talk to watch out for is the one provided by branding powerhouse Swedish graphic designer Jakob Trollbäck who designs for sustainability.
Founder of both the branding and design studio Trollbäck + Company and sustainability agency The New Division, Trollbäck returns to the Design Indaba conference stage with a host of fresh insights since his last appearance in 2008.
Trollbäck began his artistic career as a DJ in Stockholm in the 1980s and first discovered his interest in design when creating posters and flyers for his music club, Nocturne.
The main architect behind the communication language for the United Nations' 17 Global Goals – an ambitious and inspiring agenda for a better world by 2030 – Trollbäck is the go-to authority on design, strategy and sustainability.
On a more artivistic mode, Design Indaba 2020 welcomes to the stage Led By Donkeys who are ready to bring a satirical kick to #DI2020 with their "designing disobedience" theme.
Led By Donkeys started as an anonymous night-time guerrilla poster campaign by four friends determined to expose the lies, lunacy and hypocrisy of Brexit and has evolved into an expansive movement against political hypocrisy, bigotry and the sinister rise of authoritarianism.
Taking their name from the WWI phrase "lions led by donkeys", used to describe the British infantry led to war by incompetent or indifferent leaders, the British quartet was formed in January 2019 as a direct response to lies propagated by pro-Brexit politicians and they are no fans of the establishment.
With a background in civil disobedience, including protesting against the war in Iraq and the climate crisis, the four friends – who have all worked for the NGO Greenpeace at one point or another – are no strangers to controversy Led by Donkeys initially hijacked billboards to get their messages across before deciding that 'going legit' with the help of crowdfunding would lend their platform greater credibility – and help to spread the word.
Using everything from posters, banners, billboards and beaches to the White Cliffs of Dover, Big Ben and the Tower of London, the intrepid foursome rolled out some of the most compelling and successful outdoor advertising campaigns the world has seen.
Their 50 poster designs alone have notched up hundreds of millions of views on social media while political satire is their stock in trade – like purchasing the domain name thebrexitparty.com and offering to sell it to right-wing politician Nigel Farage for £1m, with proceeds to be donated to the Joint Council for the Welfare of Immigrants.
Design Indaba's 2020 roster includes also Pentagram's partner Sascha Lobe, Neri&Hu, Paul Cocksedge, and Studio Drift.
This three-day conference ends on the 28th of February so do follow the 25th design adventure for social good here.
Tags/ conference, anniversary, brexit, patrick thomas, design indaba, sustainability, sascha lobe, podcast, debbie millman, design for good, cape town, ananya khaitan, led by donkeys, social justice