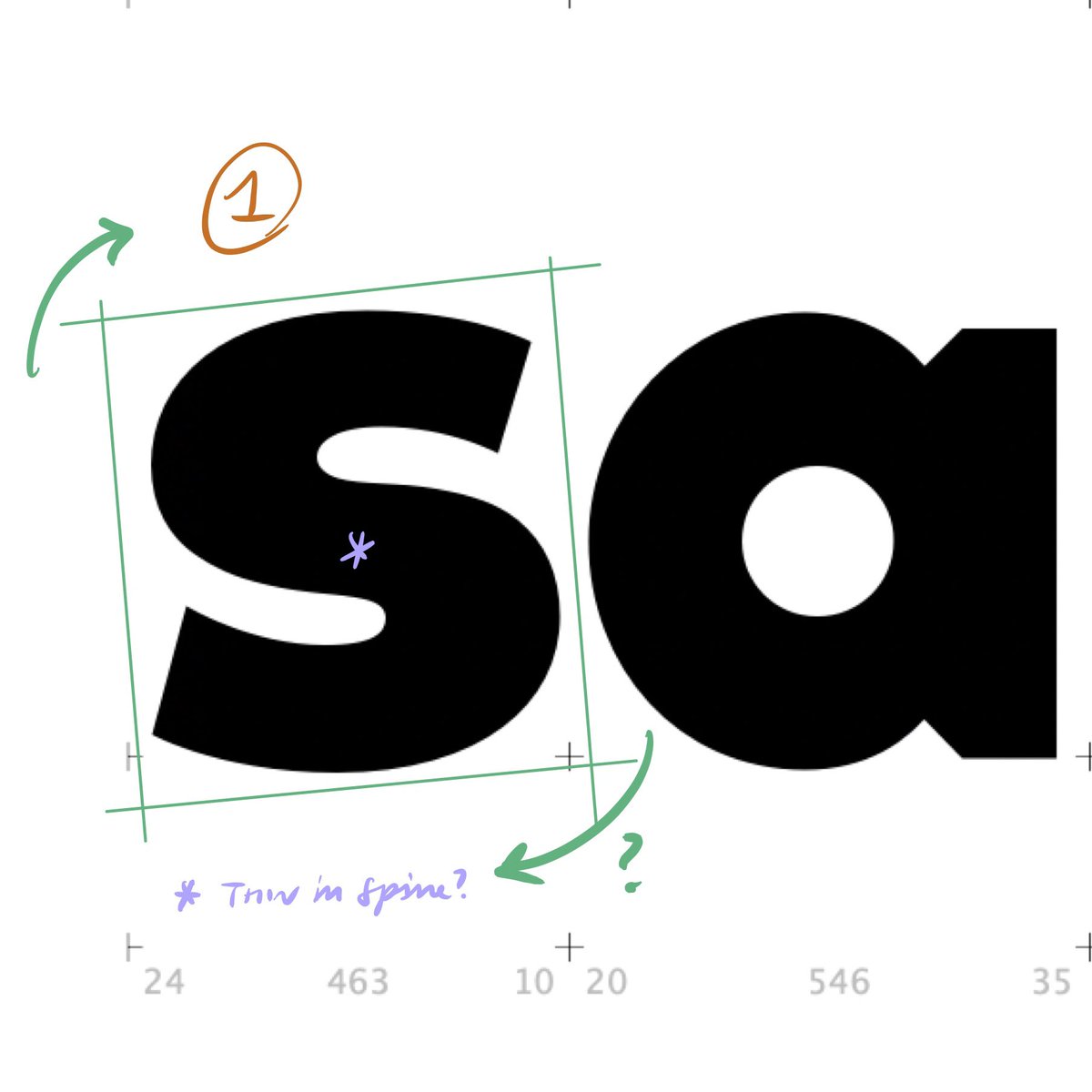 Type clinic alert: DM Jonathan Hoefler for free typographic advice asap
We love to scroll through Stefan Sagmeister's Instagram account for his free advice on designer's submissions. Now, another graphic design master will offer his free advice and this time is type design full force.
Hoefler&Co's type designer and founder, Jonathan Hoefler is welcoming anyone who is "working on letterforms and could use a second set of eyes" to DM him for some precious typographic advice for free.
"From time to time, I've been invited to offer advice to designers wrestling with thorny letterforms, and have shared my observations on Twitter" writes Hoefler.
"Sometimes these are conversations with first time type designers, other times they're with accomplished lettering artists who just need a second set of eyes. I love these exchanges (no surprise, this is my day job at Hoefler&Co), so I thought I'd make this a regular feature, open to anyone who's interested in type" he adds.
The creative who recently was featured on episode six in the second season of Netflix's binge-watching hit series "Abstract: The Art of Design" is ready to share his knowledge for improved type to all and let's be honest, if Jessica Hische is one of the many who requested his advice, pretty anyone should.
Ahoy, Jessica! Nice talking to you just now. Here's a thought or two about the S & friends; feel free to use or discard. I wondered if you're seeing what I'm seeing... —> https://t.co/Vnbre1RXyt

— Hoefler&Co. (@HoeflerCo) February 22, 2020
The only thing to do is follow @HoeflerCo on Twitter and your Type Crits session might be on.
Kind reminder: Hoefler recently provided some of his insightful typographic secrets as a free download -a PDF that can be printed on transparencies- so your homework for today is settled.
Tags/ typography, type design, jessica hische, instagram, twitter, stefan sagmeister, netflix, hoefler & co, jonathan hoefler