From Paula Scher to Jonathan Hoefler: Abstract and the art of design returns on Netflix
Back in 2017 Netflix released its new original documentary series, "Abstract: The Art of Design," introducing the work and creative process of eight leading designers.
Produced by Wired's editor-in-chief Scott Dadich, Morgan Neville and Dave O'Connor the series focused on a different designer for its first hit season and the female force in graphic design Paula Scher was featured for some very creative binge-watching.
"I can guess what you're thinking, because I have watched a lot of design documentaries. Restrained, polished, pretty—so many of them look like a moving version of a coffee table book" wrote Dadich in Wired back then. "You've got softly lit interviews, esoteric conversations, and subtle tracking shots of wide landscapes beneath unobtrusive music. Most of it is clean, minimal, and boring as hell. We're not doing that. My partners and fellow executive producers—Morgan Neville (who won an Oscar for 20 Feet From Stardom) and RadicalMedia's Dave O'Connor—and I built a team of today's best-known documentarians. Every episode stands as its own film, adapting the design sensibilities of our subjects."
Now the hit show is back and this time around "Abstract: The Art of Design" will focus on the work and spirit of typeface designer Jonathan Hoefler.
Jonathan Hoefler is the founder of Hoefler & Co and he has created custom typefaces for Rolling Stone, Harper's Bazaar, The New York Times Magazine, Sports Illustrated, and Esquire. For many his best-known work is the Hoefler Text family of typefaces, designed for Apple Computer and now appearing as part of the Macintosh operating system.
Largely self-taught, Hoefler's process when designing typefaces begins with research into historical records and then utilize the programming language Python to automate repetitive tasks.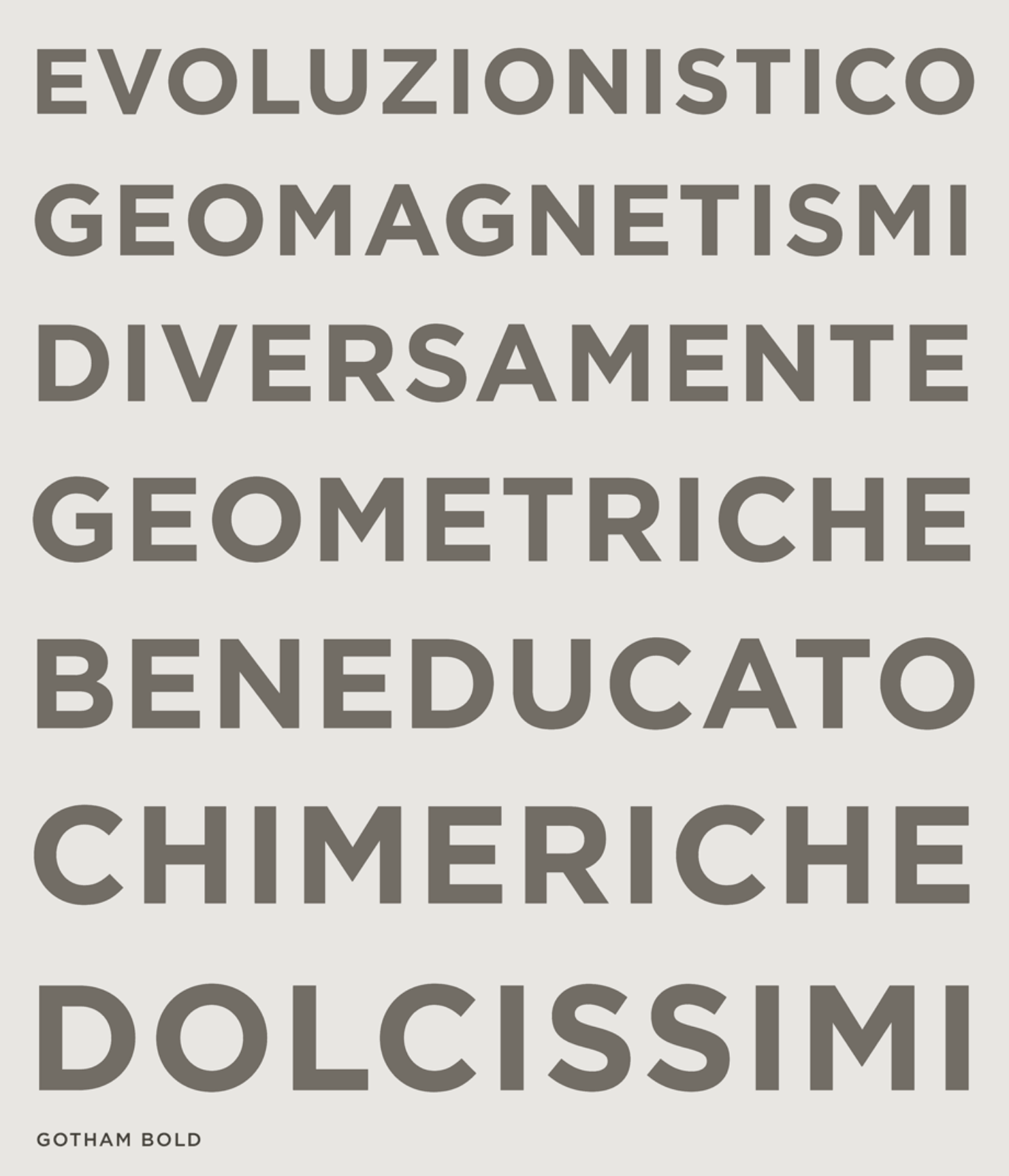 In 1997, Hoefler's path crossed with type designer Tobias Frere-Jones when both were trying to purchase German type foundry catalogs. Two years later Hoefler began working with Frere-Jones, and from 2005–2014 the company operated under the name Hoefler & Frere-Jones as a partnership. In 2000, the firm, under Frere-Jones' direction, designed its ubiquitous Gotham typeface for GQ magazine and received wide recognition for their work and in the last 20 years is one of the most successful typefaces. But nothing lasts forever.
In January 2014, Frere-Jones sued Hoefler for $20 million in the New York Supreme Court accusing him of scamming him. Frere-Jones claimed that in 1999, Hoefler agreed to a verbal 50-50 partnership that was legally binding. In light of the lawsuit, Hoefler changed the name back to Hoefler & Co claiming Frere-Jones had only been an employee, citing an agreement that they weren't partners but "independent entities" and asked the court to dismiss the case. Fans of the foundry were shocked by the news of the lawsuit which was settled in September of 2014.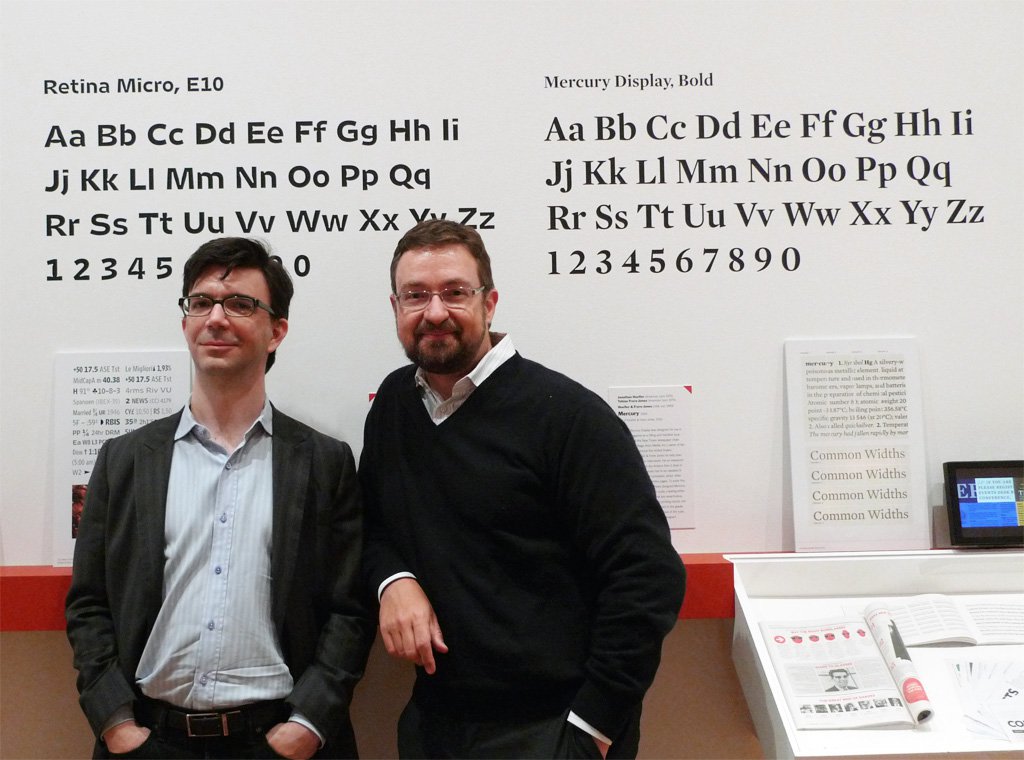 Jonathan and Tobias at the opening of "Standard Deviations," an exhibit at the Museum of Modern Art that includes four of our typefaces! Above Tobias, Retina; above Jonathan, Mercury Display via Facebook/Hoefler & Co ​
Named one of the forty most influential designers in America by I.D. magazine back in 1995, Hoefler was awarded the Prix Charles Peignot for outstanding contributions to type design by the Association Typographique Internationale (ATypI) in 2002.
Hoefler's work is part of the Cooper-Hewitt, National Design Museum's permanent collection. In 2011, the Museum of Modern Art acquired two of Hoeflers typefaces: Mercury, and HTF Didot.
Two years later, Hoefler was awarded an AIGA Medal along with Frere-Jones for "their contributions to the typographic landscape through impeccable craftsmanship, skilled historical reference, and insightful vernacular considerations."
The new series of Abstract: The Art of Design premieres on 25 September on Netflix.
Tags/ design, inspiration, typefaces, television, magazines, wired, fonts, moma, cooper hewitt, tobias frere-jones, netflix, paula scher, typeface design, hoefler & co, jonathan hoefler, lawsuit, streaming