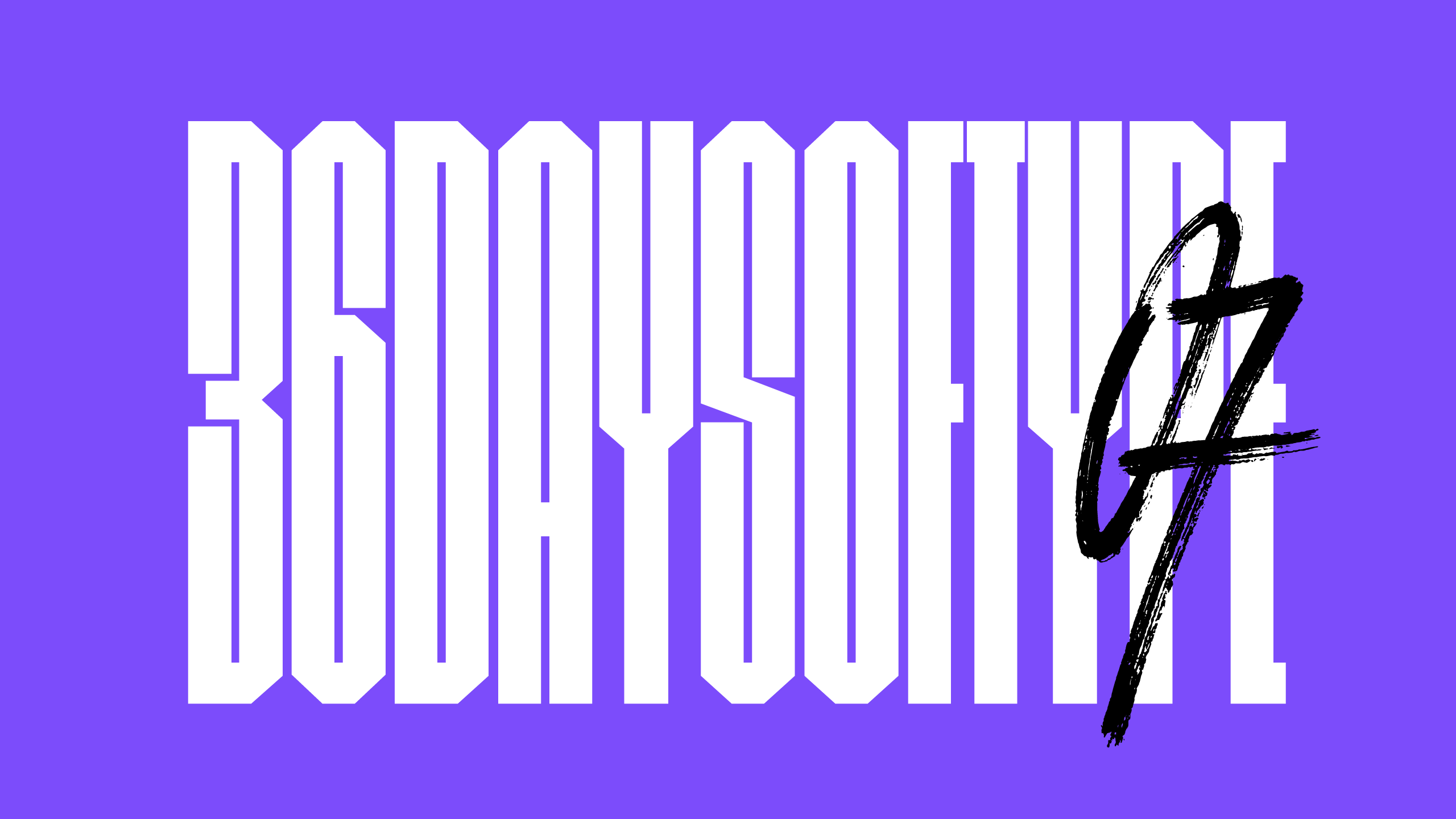 36 days of type 2020: Instagram blocks 36DOT's official account
"IMPORTANT NEWS! Instagram has blocked our official account – no further support has been offered" writes 36 Days of Type.
"We are so sadly to announce we are forced to temporarily postpone this edition until the problem is solved. Please, spread the word and share, we might get a faster solution!" adds the team behind 36 Days of Type aka the yearly open call inviting designers, illustrators and visual artists to share their view on the letters and numbers from the Latin alphabet.
"Instagram is falsely accusing us of using external services to help us getting more likes and comments. Something that's absolutely wrong and has never ever happened. Right now we are working to fix this problem and we'll try to be back on track as soon as possible, we'll publish a new calendar and dates to continue with this edition" Nina and Rafa from the 36DOT team announced.
Our first guest for #36daysoftype07! We are proud to introduce @alepaul take on letter A! He is one of the founders of @sudtipos, the first typographic associations in Argentina and one of the most renowned type foundries worldwide. #36days_A #36daysoftype pic.twitter.com/ZLyxqEwVL0

— 36 Days of Type (@36daysoftype) March 2, 2020
Share the news and help 36 Days of type fill our feed with more beauties in letterforms. All images by the submissions for letter A as posted on 36DOT Facebook account which you can follow here.
Tags/ letters, alphabet, instagram, illustrator, 36 days of type, visual artists