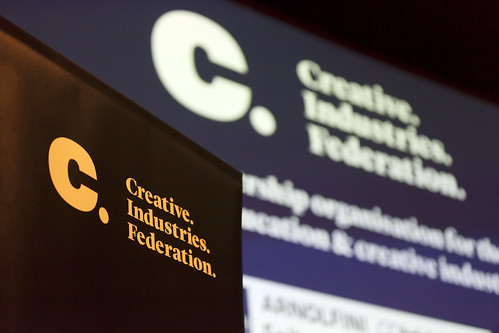 Creative Industries Federation calls out UK's COVID-19 policy plus a survey for today
UK's Creative Industries Federation criticised the British government's decision not to ban group gatherings due to coronavirus, as it could restrict the ability of creative organisations to claim compensation reports dezeen.
"The advice issued by government today is a crippling blow to the UK's creative industries," said Caroline Norbury, CEO of the Creative Industries Federation.
"As the social distancing measures announced this afternoon are only advisory, rather than an outright ban, we are deeply concerned that creative organisations and cultural spaces will find they are unable to claim compensation for the huge losses they will experience as a result of Covid-19," Norbury said.
"Public safety remains the top priority for everyone in the creative sector. However, these measures have the potential to devastate the UK's theatres, museums, cinemas, venues and other cultural spaces reliant on audiences, visitors and participation, as well as the huge array of creators and freelancers who work within these industries."
"For the sake of our £111.7 billion creative industries, it is vital that government puts in place support to ensure that our world-leading creative sector is able to survive Covid-19," notes Norbury.
In the meantime UK's Creative Industries Federation launched a rapid response survey for UK creators and creative businesses in response to COVID-19.
"Please complete this by the end of today (17th March) or as soon as possible. Your rapid response will be vital to arguing for greater government support" reads the announcement.
Earlier this week, Creative Industries Federation collated advice from across the sector to provide guidance to those in the creative industries who are affected by the Coronavirus and its fallout.
"With the rapidly changing nature of the COVID-19 outbreak, information and advice from government is constantly being updated. We will be updating this webpage regularly as the situation develops" notes CIF.
GENERAL ADVICE:
Official government advice including sections for employers and businesses
Budget 2020 support for those affected by COVID-19
GUIDANCE FOR SELF-EMPLOYED:
Advice from IPSE (the Association of Independent Professionals and the Self Employed)
Government tax helpline to support freelancers being affected by Coronavirus
GUIDANCE FOR BUSINESSES:
Government support for businesses
Government tax helpline to support businesses being affected by Coronavirus
Federation of Small Businesses guidance for small businesses
ACAS (the Advisory, Conciliation and Arbitration Service) workplace guidancefor employees and employers
Bates Wells blog, which includes useful employment operations advice
What Next? are currently collating mitigation strategies from different cultural organisations. If you have drafted a risk mitigation strategy for Coronavirus that you are willing to share, then please send to Lizzie: lizzie@culturallearningalliance.org.uk
TOURING ORGANISATIONS:
Foreign travel advice: https://www.gov.uk/foreign-travel-advice
ARTS COUNCIL GRANT RECIPIENTS:
If you are a National Portfolio Organisation or Music Education Hub, please contact your Relationship Manager if you have a specific question or concern about your organisation and the effects of the Coronavirus.
ACE have also set up a central email address for all other queries: Coronavirus-queries@artscouncil.org.uk

ADVICE FROM UNIONS AND SECTOR SUPPORT ORGANISATIONS:
There is also specific advice, guidance and legal support provided by unions and sector support organisations. You are advised to contact these organisations directly for specialist advice.
AIM: https://www.aim.org.uk/#/resources/covid-19-coronavirus---aim-member-faq
BECTU: https://bectu.org.uk/article/covid-19-coronavirus/
Directors UK: https://www.directors.uk.com/news/covid-19-faqs-for-directors-uk-members
Equity: https://www.equity.org.uk/news/2020/march/coronavirus-advice-to-equity-members/
Federation of Scottish Theatre

Help Musicians
Incorporated Society of Musicians
PUBLIC HEALTH:
Advice for patients is available on NHS Choices regarding symptoms
Public Health England have published a Q&A about the virus on their blogpost.
The pandemic has impacted many events in the UK and worldwide.

Tags/ uk, britain, creative industry, coronavirus, covid-19, creative industries federation