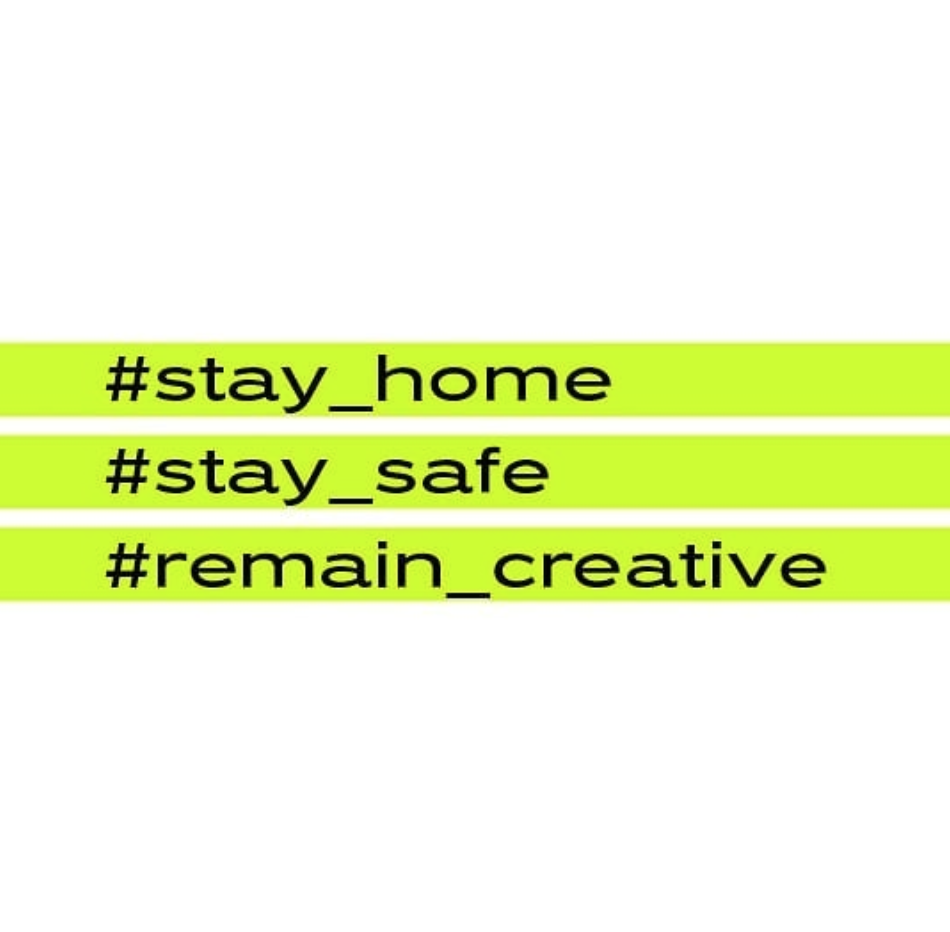 Graphic Stories Cyprus & WGD: an initiative of hope during the pandemic
Aptly titled "#stay_home, #stay_safe, #remain_creative" Graphic Stories Cyprus in collaboration with Worldwide Graphic Designers launched the latest initiative against the pandemic.
The campaign aims "to promote an optimistic social message for the pandemic that has hit all countries of the world. This initiative is supported by 33 designers from 21 countries, who send a message in their own language as well as in sign language" notes GSC's Aggeliki Athanasiadi.
"The covid-19 pandemic has changed the lives of all the people worldwide. Even if our rhythms and daily routine have changed, our optimism for tomorrow, our creativity and our love for life should not stop. As designers, we have to get social messages through our work, but also on a personal level" notes the team behind this initiative for hope.
From Vladimir Radibratovic through Chikako Oguma, Lida Tohidi, Rikke Hansen or Charis Tsevis, the designers urges the creative community to stay home, stay safe and remain creative as they nurture arts and culture, the fabric of life itself.
Share the message. Together we will win.
In the event of the campaign, explore the gallery with highlights from this year's Graphic Stories Cyprus 6 competition for more unity with "Cultural heritage, one World, one Future" as the theme of choice for this year's 4th International Poster Contest.
The international contest was part of the 6th Conference on Graphic Design and Visual Communication in Cyprus that will take place between 6-8 of March 2020.
"Cultural heritage is of universal value to man and society and can play an important role in building the future of mankind. Cultural heritage shapes both our identity and our everyday life, as well as our future in the common world that we all live" notes GSC.
"The subject of the "Cultural heritage, one World, one Future" contest, and the corresponding exhibition, aim at highlighting and promoting the value of Cultural Heritage and the importance of diversity in relation to it, for the common future of all people on earth."
Participants in the contest were invited to visualize their thoughts, ideas and concerns on the value of Cultural Heritage and answer the question on how our cultural diversity can be our strength to enhance the sense, that we belong to a common world and share a common future. The competition's winners were awarded fonts by Parachute type foundry.
Tags/ campaign, poster, competition, initiative, coronavirus, graphic stories cyprus, covid-19