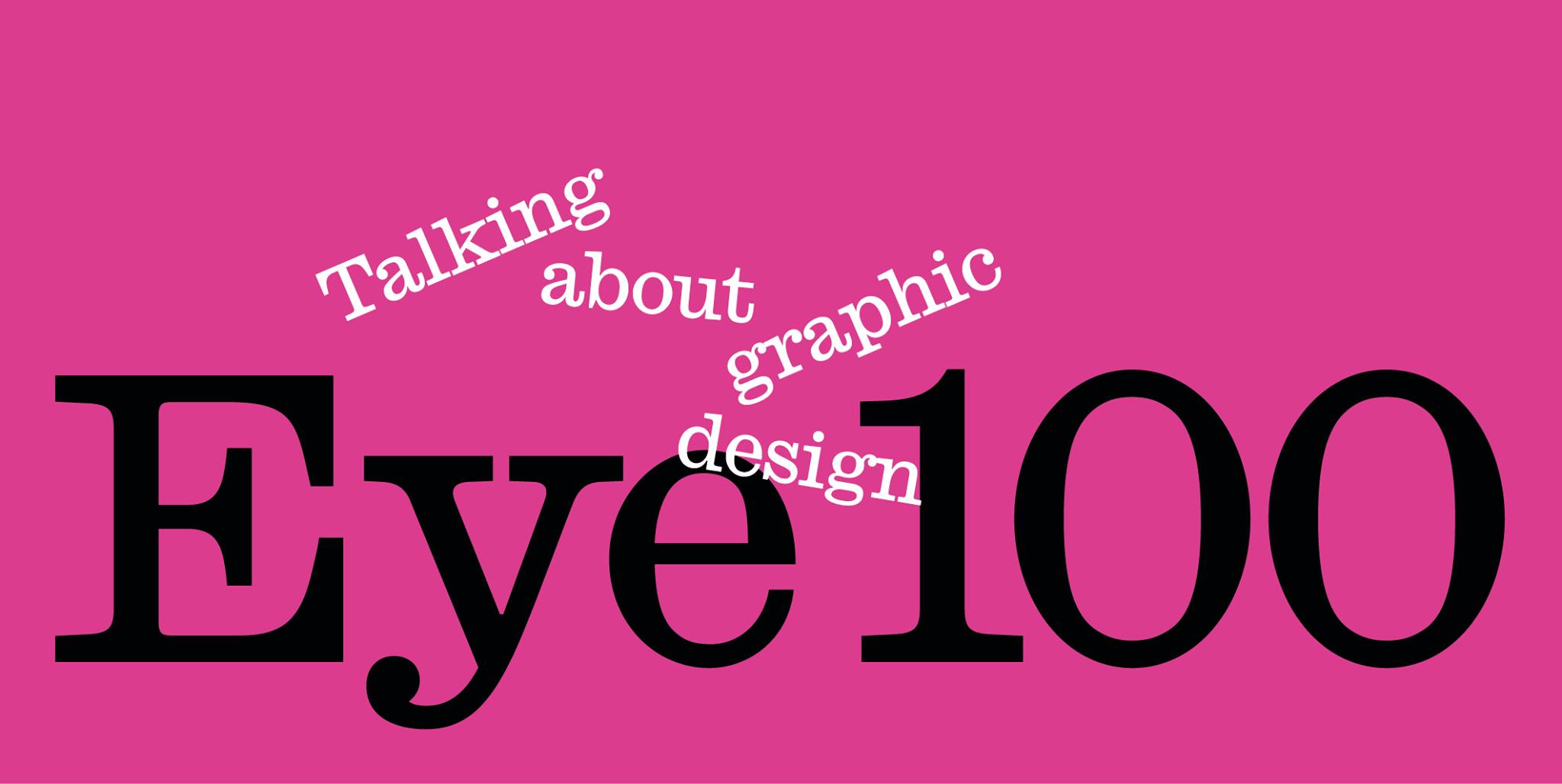 Eye 100: talking about graphic design with those in the know
Insightful, inspiring and the best magazine to consume if visual communication is your kick the 100th issue of Eye Magazine features interviews with Richard Turley, Sophie Thomas, Liza Enebeis, Jessica Walsh, Kate Moross, Michael Bierut, Bobby C. Martin Jr, Fraser Muggeridge, Dafi Kühne and more creatives that push the envelope of graphic design art as we know it.
"We've come so far we're not stopping now. Design has infused every part of our lives because of designers pushing to have a seat at the table" says Champions Design's Bobby C. Martin Jr in his interview by John L. Walters.
Per Pentagram partner Michael Bierut the term graphic design "covers a whole field."
"On social media I follow people who think of themselves as graphic designers, and there are robust conversations between them and the people who call themselves digital designers or product designers" explains Bierut. "Technology has blurred all those borders. In the 1970s, there were people who thought it was more about moving things around in white space than communication but graphic design always covered everything."
In another feature Jessica Walsh speaks of the newly launched &Walsh studio after the departure of her long-time collaborator Stefan Sagmeister back in July 2019 and Liza Enebeis, the creative director at Studio Dumbar and an initiator of DEMO, the Design in Motion Festival, explains her true agenda.
"I guess the underlining idea with anything I do, whether I work with designers in the studio, or on DEMO or Typeradio, is really about exposing and showing the best of design to a bigger public" she says.
Talking about graphic design is never dull so make yourself a favor and buy your own copy of Eye's 100th edition here.
Tags/ magazine, jessica walsh, michael beirut, john l. walters, bobby c. martin jr, dafi kühne