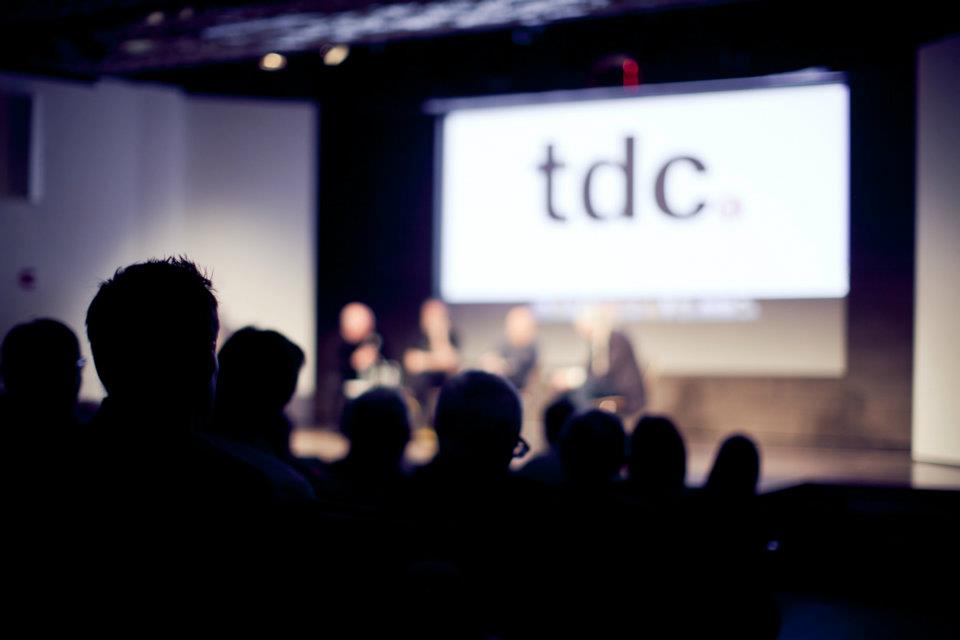 Why Type Directors Club shuts down & the post-COVID future of type
After a week of turmoil, Type Directors Club announced it is dissolving.
The announcement came after board member Juan Villanueva submitted his resignation for "TDC is a racist organization" on the 23rd of June.
"In this day and age, we don't need yet another racist organization waiting for the "right" moment to do what they are comfortable with and feels "right" for them. Although I've tried to change the TDC from within, it's time for me to redirect my time and efforts to communities where my voice is valued. My hope in writing this is that the TDC hears these concerns with open minds and hearts, and makes real efforts to change the TDC to make it a safe space for board members who are not like themselves" wrote Monotype's typeface designer viral resignation letter.
Today, after two years on the @typedirectors board, I'm stepping down because the TDC is a racist organization.https://t.co/5qM9aHf29b

— Juan Villanueva (@Juan_Kafka) June 23, 2020
Two days later, on June the 25th, TDC announced it is shutting down explaining the decision with the following statement.
"This week, Juan Villanueva resigned as a board member of the TDC and posted his resignation letter online, calling the TDC a racist organization.First and foremost, we, the TDC board, apologize to Juan. His commitment and contribution to the TDC during his tenure was invaluable. His leaving is a huge loss, and his experience as a board member, which left him feeling, as he said in his statement, 'steamrolled, suppressed, silenced and condescended to' is our failure" reads TDC's announcement.
"Juan's call to action coincides with a moment of change for the TDC. As is known by many, our organization faces serious financial challenges exacerbated by the ongoing COVID-19 emergency. Due to financial pressures that pre-date Juan's statement the Type Directors Club is no longer financially solvent."
Dear Typographic Community,
Please read this.https://t.co/tFhlM1mIID

— Type Directors Club (@typedirectors) June 25, 2020
"In light of this financial reality, and confirmed by Juan's experiences, the board has decided to dismantle the organization in its current state and end the lease on the Club's physical space."
"The board believes the club should be reconstituted in a new, more inclusive form, under different leadership in the future. The current board will do whatever is necessary to support that reconstitution."
As noted by TDC's board the organization "will be in touch in the near future with additional information regarding details of how precisely the current club, and all of its programs, will be reorganized to better serve our community."
"Maybe that's the best way forward. Maybe the only way to dismantle an unequal system is to start fresh" writes Bobby C. Martin Jr, a founding partner of the New York design studio Champions Design and TDC's former treasurer in his post.
"Our design organizations must make memberships, boards, and executive committees work for everyone. That is the only way forward" he adds.
I sat on the @typedirectors board for 4 years, I feel like I have to say something now.https://t.co/fftt7sEwXA

— Bobby C. Martin Jr. (@bobbycmartin) June 29, 2020
Earlier on June, Alphabettes challenged the type design industry for change with a list of proposals for a more diverse and fair design scene with a very political manifesto.
"As a global network, we feel the devastating violations of human rights worldwide on a near-daily basis, whether they affect ourselves and our loved ones, our members and friends, our contributors, or those who follow our work. Because of this, we know that it is a constant battle to fight injustice and voice our outrage surrounding racism, discrimination, and oppression. As individuals, we have strived to reflect this, each to the best of our ability and on matters closest to our hearts."
"As a community, we take care to always be inclusive, and part of this inclusivity is to not disregard suffering in any part of the world in favour of another, whether it is Yemen, Syria, Hong Kong, India, Chile, Egypt, Lebanon, the USA, or elsewhere. The list is upsettingly long. Because of this, rather than simply declaring that we do not tolerate racism, we have decided to use this moment of collective reflection to listen, to look inwards and at ourselves, and to then take a step back and look at our industry, and ask what changes we can make today to address the bias and appropriation that have regrettably become a normalised and acceptable part of the type and typography profession. We have reached a list of points of action we can take today" declares Alphabettes in its manifesto for change.
Founded in 1946 by some of the industry's leading practitioners, the TDC's earliest membership included Aaron Burns, Will Burtin, Freeman Craw, Louis Dorfsman, Gene Federico, Edward M. Gottschall, Herb Lubalin, Edward Rondthaler, Bradbury Thompson, and Hermann Zapf.
The Type Directors Club (commonly abbreviated as the TDC) international organization's objective is to raise the standards of typography and related fields within the graphic arts.
"The TDC celebrates and amplifies the undeniable power of typography. We are a global community united by the shared belief that type drives culture and culture drives type" states TDC.
As the market and social turmoil rages, while this pandemic proves more demanding than ever, one thing seems true and Alphabettes are crystal clear. The change in the culture of type "starts with each of us, no action is too small."
Our world's typographic community is evolving and this debate will shape us from the beginning so may the best type win.
Tags/ graphic design, type design, type directors club, tdc, juan villanueva, bobby c. martin jr, industry, racism, covid-19, allegations, pandemic, financial reasons