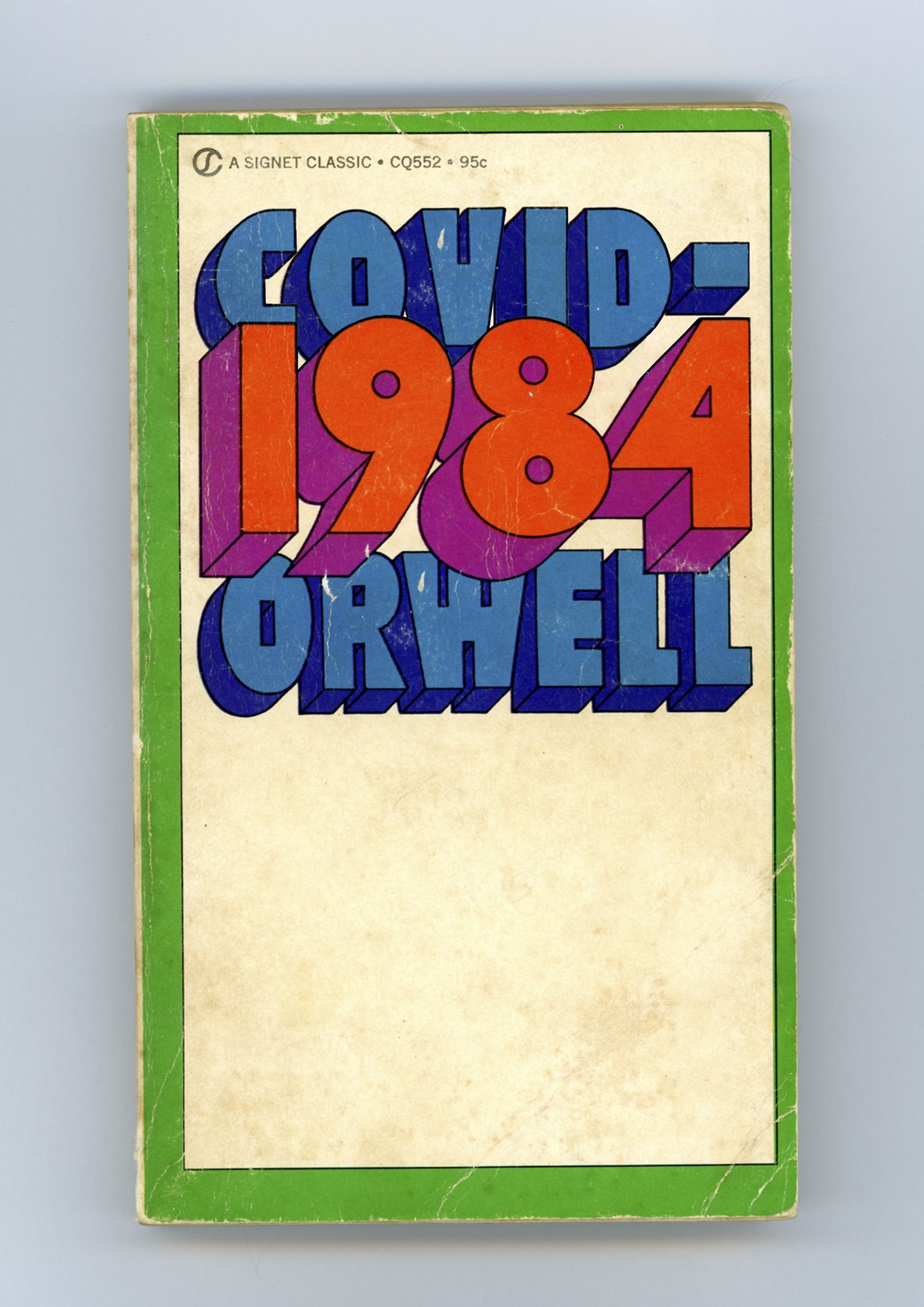 Covid Book Covers: Josh Berta's brilliant Instagram project for the pandemic 
COVID-19 is a hard issue to deal with but humour and brains in times of lockdown might save the day. Enter Josh Berta's witty "Covidbookcovers" Instagram project.
Reimaging books and movie posters for the age of corona is Berta's creative defence against the pandemic. From Lord of the Rings through Odyssey and The Great Gatsby, reimagining classic covers in quarantine mode never looked funnier.
"The covers are just a personal project I started since we all started working from home" the artist and creative director told Bored Panda.
"I was seeing a lot of COVID-19 memes and thought of the spin on Love in the Time of Cholera—Memes in the Time of COVID-19, photoshopped it, and shared it on Facebook. And then I kept thinking of others. I only shared on my personal Facebook feed for weeks, but then people started asking me to share them out more. So I moved to Instagram," he adds.
A freelance designer nowadays, Berta has worked "as an Associate Creative Director at a small branding firm called Sullivan." Prior to that he was a Senior Designer at Piscatello Design Centre and he worked for Michael Bierut at Pentagram.
"I am comfortable in a variety of mediums. I've done a lot of signage and environmental graphics, but have also worked extensively in print, and even some web design. Woven through much of my work is a strong emphasis on the design of identity systems" writes Berta's Behance profile.
A lover of the minimal he likes "modern design, with an occasional retro/vintage flair."
"I love typography, and believe strongly in the use of type as form. I employ brazenness as much as possible. And above all, I aim to bring great ideas to the table" says the designer and contributing writer to blogs such as Design Observer and Quipsologies.
Enter his spot-on parodies of pop-culture in the coronavirus era here.
Tags/ posters, instagram, coronavirus, covid-19, josh berta