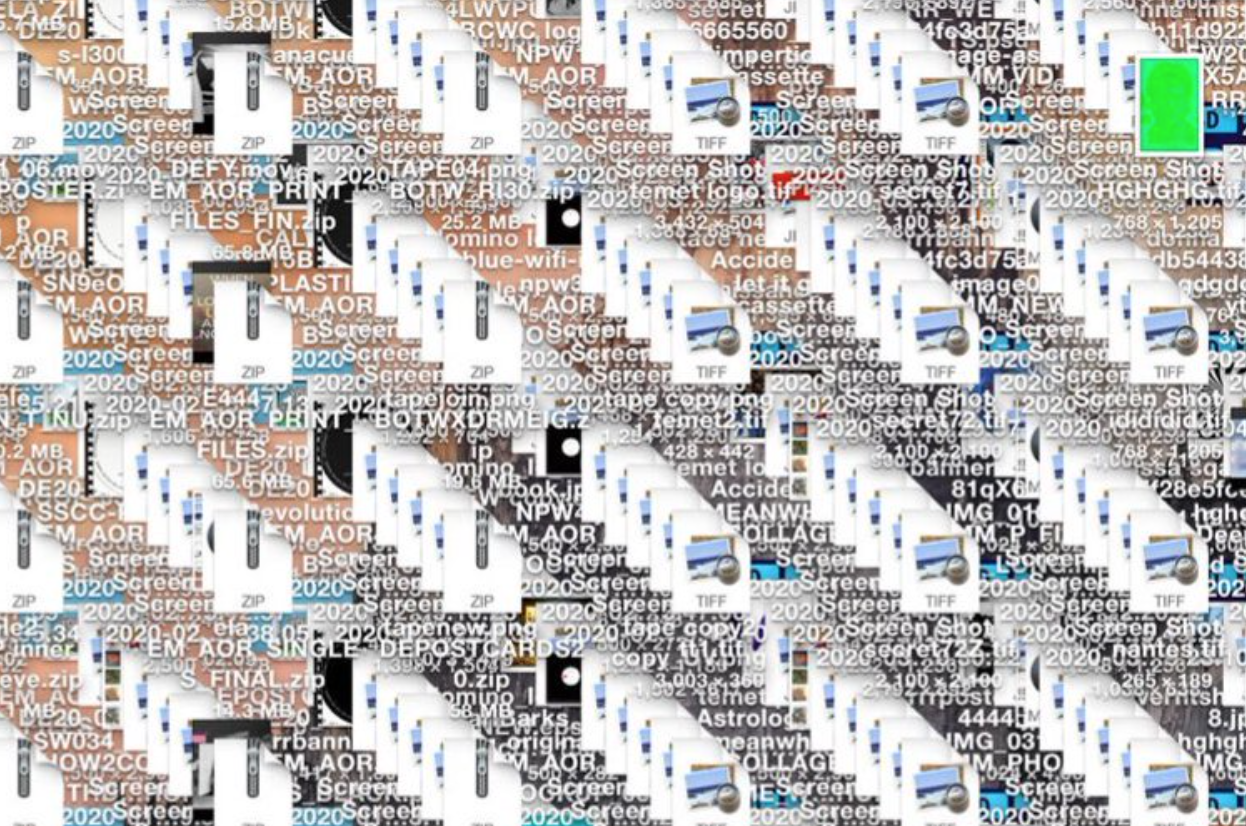 Kickstart this! DR.ME 10 year Monograph book
DR.ME aka the collaborative art & design practice of Ryan Doyle (DR) & Mark Edwards (ME) which was established ten years ago hits a milestone with a celebration of its work portfolio in a book aptly named "Not Dead or Famous Enough Yet."
Working internationally and locally with companies both big and small DR.ME is known for it's work with the record industry having created sleeve art, visual identity and video for record labels such as Sony, R&S, Parlohpone, Universal, Domino, Young Turks, Tri Angle and Hivern Discs & artists such as Mick Jagger, Ela Minus, WU LYF, John Talabot, Evian Christ, Glitter, Dutch Uncles and The Haxan Cloak
DR.ME published "Cut That Out: Contemporary Collage within Graphic Design' in 2016 with the UK publishing house Thames & Hudson and the US publishers Monacelli Press. The studio also self-publishes publications and continues to collaborate with independent publishers from around the world.
The discipline runs workshops and has lectured around the world including Graphic Design Festival Scotland, HowtoWow festival in Zagreb, Wondering Around Wandering in New York, Nicer Tuesdays and Google in London.
DR.ME have exhibited their collage work around the world in both solo and group exhibitions in Berlin, London, New York, Dublin and more.
With this story the publication seems impressive enough for one to own. Launched on Kickstarter the campaign for the book, once funded, will go towards the cost of printing, producing, packaging and shipping of the book.
"We hope that Not Dead or Famous Enough Yet can serve as a source of inspiration for not being afraid to do it yourself" notes the duo who has been awarded a Wood Pencil at this year's D&AD Awards for its collaboration with Levi's.
We won a @dandad wood pencil! WTF for a previously unreleased/unseen project for @Levis_UK
Large format newspaper following the creative journey of 13 young artistfrom liverpool. featuring @LoyleCarner @DanielSturridge. this is one of many unseen projets in our new book!!! ✏️✏️ pic.twitter.com/0wZnoX0ADq

— D҉R҉.҉M҉E҉ (@DRME_STUDIO) September 11, 2020
The monograph is both a peek behind the curtain and a thorough and in-depth look back at the first 10 years of DR.ME as a creative studio which might be not dead or famous enough yet to have a monograph but why not.
"This book challenges the above suggestion made to us by our editor at Thames & Hudson for our first book Cut That Out. We agree that we're (currently) not lying in a grave nor are we sipping tanqueray at the private view of our exhibition at The MoMA. But, we do think that we are at a point in our careers to be able to celebrate a decade of the studio we built together from the ground up."
Not Dead or Famous Enough Yet aims to deep dive into the inner workings of an independent art & design studio, a thorough investigation into the studio's collaborative working practice, concepts, influences, secrets, "things we have learned, our failures and successes and an introduction to this studio that we've built together as friends. A journey for both people who have never heard of us and people who have followed us since day dot to dig deeper."
Just in case you missed it!

'Not Dead or Famous Enough Yet'
The definitive https://t.co/w8blAn9sDX 10 year monograph is up on @kickstarter with loads of rewards from caps through to one of collages (more on these later!)https://t.co/W8DyvnHxm1 pic.twitter.com/A4hIU6biTN

— D҉R҉.҉M҉E҉ (@DRME_STUDIO) September 10, 2020
The publications stands as in-depth artefact of the studio projects from the first 10 years of spanning 560 pages featuring every project DR.ME has ever worked on including work for Mick Jagger, The Tate, Domino Records, TriAngle, Riposte Magazine, Thames & Hudson & Universal.
The book will feature never before seen posters, record sleeves, identities, books, personal projects & more, rare behind the scenes photography of the many exhibitions the studio has both curated and created work for around the world, along with anecdotes, insights and stories of how certain projects came to pass, rejected and killed work.
Literally this is a definitive DR.ME journey from 2010—2020 all in one place for the first time and we support here.
Tags/ posters, book, campaign, kickstarter, awards, monograph, fanzine, levis, wood pencil, dr.me