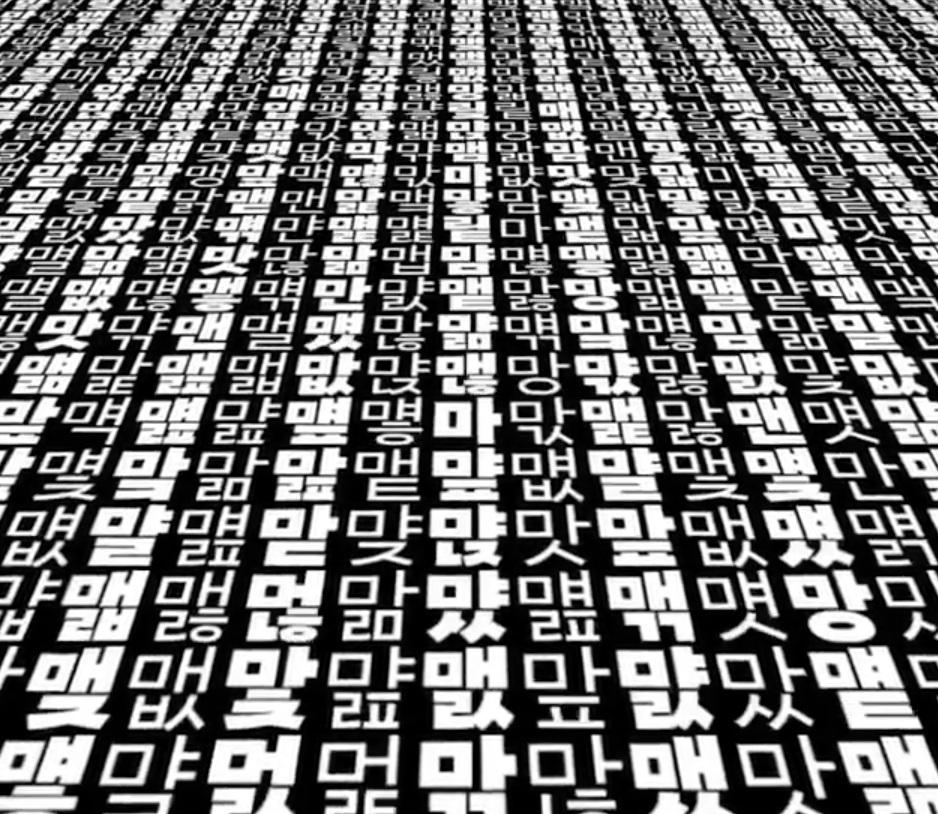 ATypI 2020 X Sandoll: how to strengthen global competitiveness through CJK fonts
Sandoll aka the biggest type foundry in Korea did it again. At this year's 2020 ATypI conference, held for four days 28th to 31st, Sandoll once again strengthened its competitiveness globally by sharing the experience of producing CJK (Chinese - Japan - Korean) fonts simultaneously.
ATypI conference is the world's best and the biggest typography conference, which started in 1957. Every year ATypI is held alternately in cities worldwide, font designers, font foundries, and graphic designers attend to ATypI. This year's ATypI was supposed to be held in Paris, France, however, due to COVID-19, the event was strictly digital.
During the webinar Sandoll introduced how CJK designers collaborate to make one font out of years of experience.
Sandoll mainly went through terms used in font designing, what terms are the same, and what terms are different, and sought what kind of things the designers from the three countries have in common. The presentation was given by Ye-jin Wi, head of Sandoll's font design team.
Also, Sandoll held workshops where font designers worldwide can participate in Hangul font design. The attendees got a chance to learn how to make Hangul fonts and designed '마, 맘, 모, 몸, 뭬, 뭼,' which is the spine when designing Hangul fonts. On top of it, the ATypI attendees got feedback for their Hangul design by Sandoll's type designer Chorong Kim and Sungwoo Bae.
Last but not least there was also a Sandoll office tour in which Hyewon Han, the head of the Global business team, was introduced to the public.
As this year's ATypI 2020 conference was held online, Sandoll used its advantages to introduce fonts, typography-related materials, and devices collected by the type foundry over its 36 years of presence in the creative industry.
"In the global font market, the attention for CJK development projects is gradually growing" said Sandoll's Yejin Wi, head of the type design team. "Through constant research and activities internationally, Sandoll will take the lead as a representative type foundry of Korea in the international stage" she added.
Sandoll was founded in 1984, Korea In a small single room located in Myeongnyun-dong where Sandoll was started its business without employees.
Since then, Korea's biggest type foundry, has developed nearly 600 fonts with a relentless effort to spread out the importance and a great value of beauty of Hangul type font.
Explore more here.
Tags/ type foundry, atypi, hangul, korea, sandoll