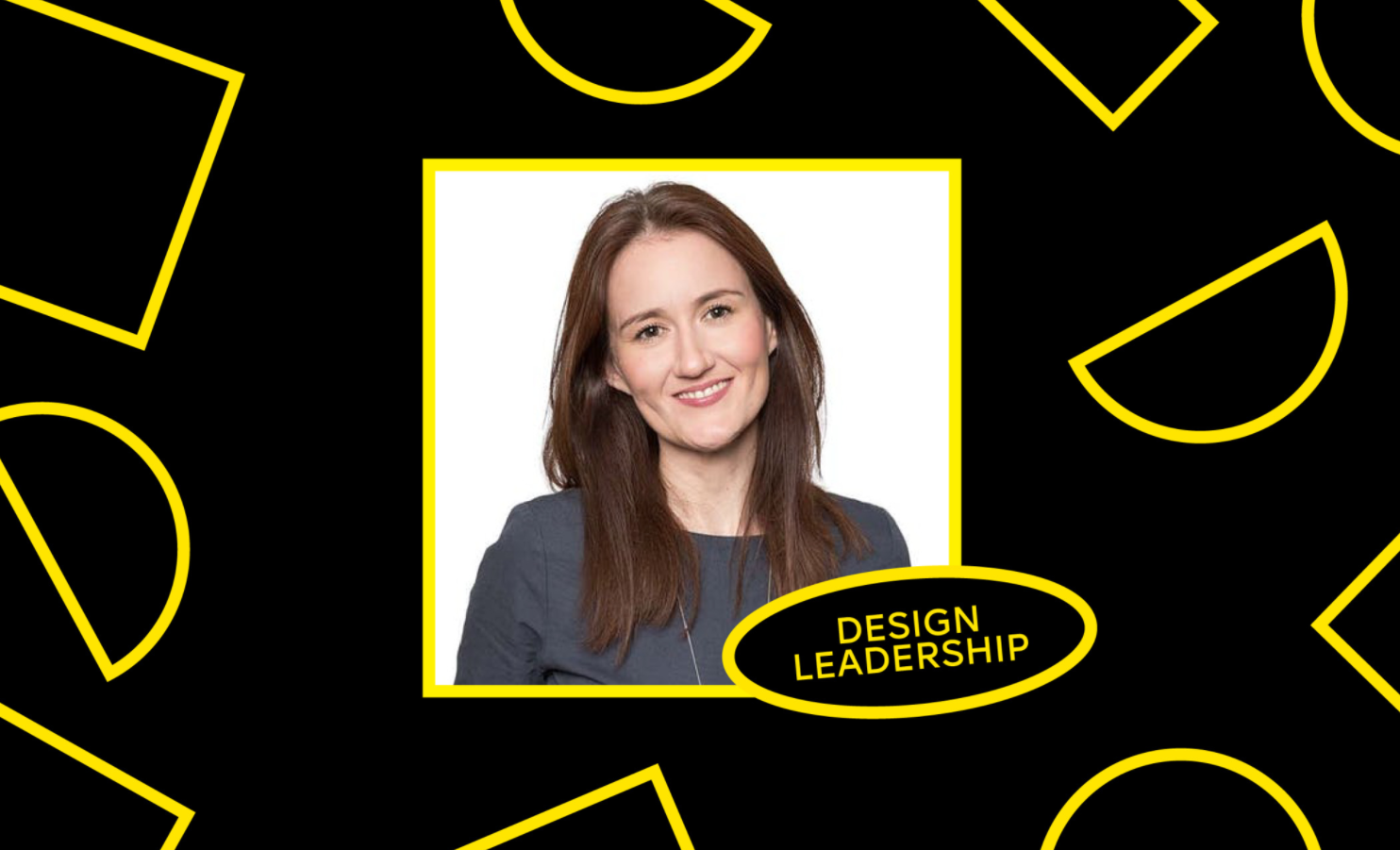 It's bloody hard: Wolff Olins' Emma Barratt on what it takes to be a design leader  
Featured in Creative Capes aka Future London Academy's podcast series with inspiring creatives and innovators from around the world, Ekaterina Solomeina interviews Emma Barratt, creative director and head of design at Wolff Olins in London.
In Solomeina's inspiring conversation with Barratt, the listener gets to know many things from the woman on top of a branding agency that needs no introduction. Founded in 1865 by Michael Wolff and Wally Olins, Wolff Olins delivers strategy, design, and change to some of the biggest companies including Google, McKinsey, Spotify, Uber as well as designed the famous London 2012 Olympics logo for half a century and more.
From design leadership, through the challenges of being in high positions and her personal battle with dyslexia, Barrat's interview is filled with insightful information on what it takes to be a winner in the creative industry.
Here's a juicy, short snippet of the conversation:
Future London Academy: What achievement are you most proud of?
Emma Barratt: If I was pleasing people, I would say my daughter – and it's like the most amazing thing. She's great and I love her, but I'm proud that I went to uni. And I say that because none of my family is educated. None of my family even went to college because they couldn't afford it. So getting through university and getting a degree. It is a big thing for me.
FLA: For you, what does it mean to be a great design leader?
EB: It's bloody hard. For several reasons, there's no rulebook, there's nobody telling you how to be a great design leader, and this is a touchy subject for some people, but the rules are different for females. I say this because I want female creatives reading this to know that things are not all roses.
FLA: You mentioned before that your dyslexia was another obstacle you had to overcome as well. Can you tell us a little bit more about that?
EB: Yeah sure, first of all, if there is anybody reading this with dyslexia or a learning disability that is similar, don't be ashamed of it. Don't hide it. For so long in my career, I didn't tell people because I believed that it would hold me back. Some people assume that with dyslexia because you can't spell that means you're not very bright. That's bullshit. It isn't that at all, dyslexic brains are hard-wired to see the world differently, and that's a superpower. With my dyslexia, I'm a lot more of a visual thinker and I'm terrified of words. I have to thank the strategists I work with for helping me through it. But now, I don't hide the fact that I have dyslexia. The advice I give to creatives overcoming their own obstacles would be don't try to fit the mould – we're all different and work in different ways and that should be celebrated.
Hear her story and get inspired in the video below and follow Creative Capes here.
Tags/ london, interview, branding, wolff olins, creative, agency, podcast, future london academy, emma barratt