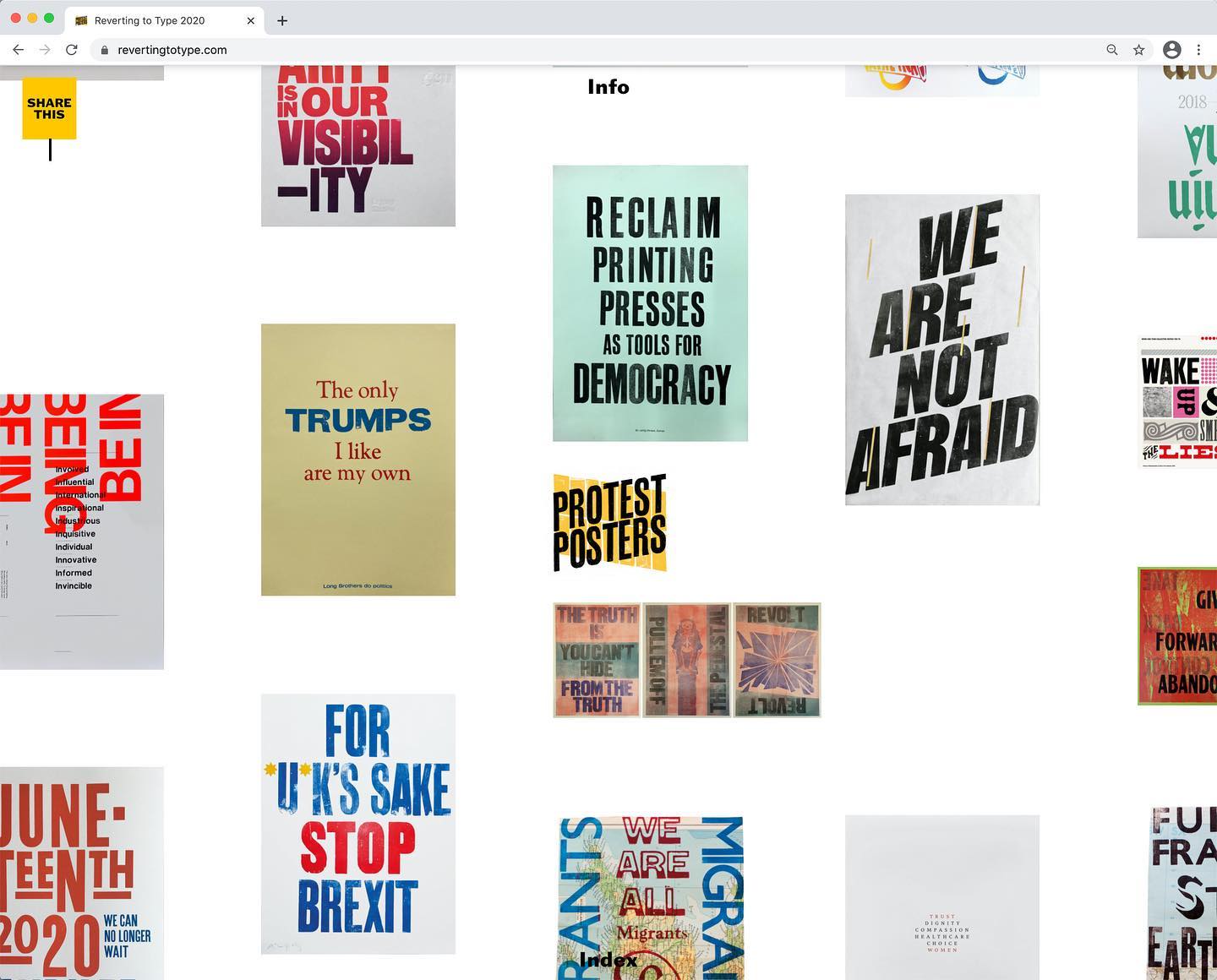 Reverting to Type 2020: 10 years later, the letterpress scene still roars
Ten years ago Reverting to Type was presented to the London scene. The exhibition of contemporary letterpress practitioners held at Standpoint Gallery in Hoxton, London during December 2010 – January 2011 had lots to say.
"The exhibition's aim was to showcase how the centuries-old craft of letterpress is being reinvented by progressive practitioners. Curated by Graham Bignell & Richard Ardagh, it featured the work of twenty presses from around the world – from seven countries in all – as well as work from three of London's leading art colleges" notes New North Press.
Over one hundred typographic prints were exhibited, plus books and cards and a specially commissioned portfolio of prints by artists, designers and wordsmiths, which form Reverting to Type Portfolio 1. In the five weeks the show was open it attracted over 2,500 visitors and a huge amount of attention in the design press.
This December, marking 10 years since the inaugural Reverting to Type exhibition, the project hits back with an international exhibition showcasing progressive letterpress artwork from 100 artists from 17 countries, alongside the work of specially-invited collaborators.
Reverting to Type 2020 is an exhibition of contemporary letterpress protest posters with something to say.
"These are artworks with something to say: sounding a warning signal about the global climate crisis, railing against fake news and surveillance capitalism, calling out racism, sexism and fighting for equal opportunities and, of course, reacting to the coronavirus pandemic."
Curated by the same team, Ardagh and Bignell of New North Press, the project marks 10 years since their first exhibition showcasing the work of the global letterpress community. New North Press have also produced twenty-six collaborative prints especially for the exhibition (cats A–Z) with invited artists, designers, poets, comedians, asylum-seekers, adults with learning disabilities and young people.
The good news is there is a dedicated website that "serves as a digital record of the physical exhibition held at Standpoint Gallery in London, UK which displayed 200 posters from 105 artists in 16 countries."
Explore it all here.
Tags/ typography, london, exhibition, posters, letterpress, protest