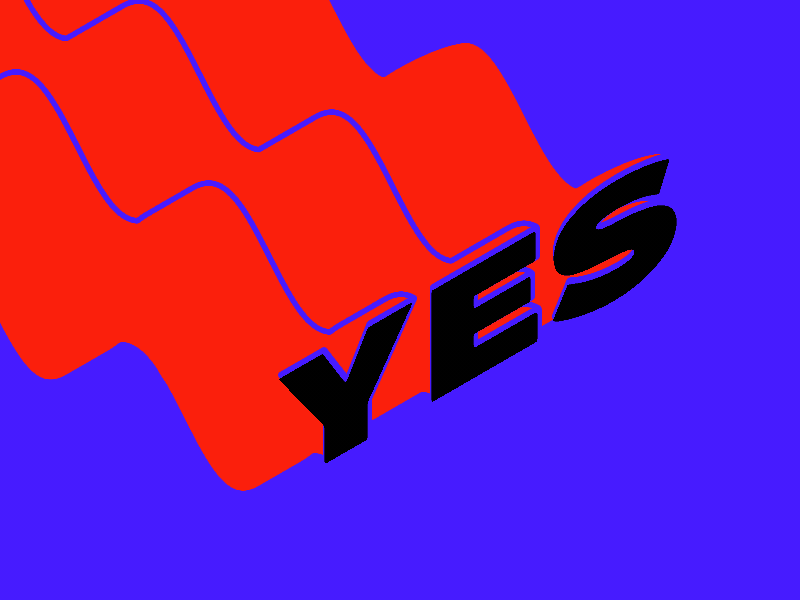 New Resolutions: be a master in motion graphics with Domestika's Animation for Typographic Compositions course
Borja Holke - known in the media and on social networks as Holke79 - is a graphic designer specializing in motion design with more than 10 years of experience in animation projects. He has worked with clients such as Converse, Canal +, La Sexta and even with the pioneers of punk rock, Green Day.
Holke's specialties are digital composition, 2D and 3D animation, and animation of storyboards, styleframes and typography for branding and advertising and his Animation for Typographic Compositions for Domestika is a best-seller for good reason.
The course's aim is to learn the techniques to animate your typographic designs and share them on social media, a must in this era of GIFs and videos -just check all the lyrics videos going viral on YouTube and more social media platforms and you get the picture why motion design is an asset to all creatives.
In this Domestika course you will learn to take your typographic compositions to a new level, using Adobe After Effects and Cinema 4D Lite to bring words to life with animation effects. Holke's introduction to motion design and animation curves in After Effects "will give you the keys, techniques and approaches to perform experimental typographic animations from scratch."
Along the course Borja will tell you about his career as a graphic designer and how he got to specialize in motion design while showing some examples of typographic animation that he uses as a reference and the typographic smelters that are on his top. You will learn to install the two design and animation tools that you will use in the course, Adobe After Effects and Cinema 4D Lite, and take a first look at their interfaces to make sure you have the tools set up as the teacher.
Then the time will come to focus on everything related to typography, including the work and search for fonts with Adobe Fonts and the review of some foundations of typographic design. You will discover two different paths to focus work as a graphic designer and animator: from the concept or from a previous reference. You will get down to work and learn, by performing specific exercises in After Effects and Cinema 4D Lite, a few different and fun ways to animate texts.
Borja will propose that you design and animate a typographic poster to put into practice everything you have learned so far. It will guide you through the process with some tips to choose the theme of your poster, and you will model your design process and later animation of yours. Eventually, you will design and animate a typographic poster using the new skills that you will have acquired in the course.
An ideal course to kickstart 2021, Domestika's Animation for Typographic Compositions by Borja Holke is a gift of knowledge.
Tags/ motion graphics, course, online course, online, domestika, borja holke